Members play a vital role in LAEDC's mission and governance.
To learn more about membership, contact Melissa Kham at LAEDC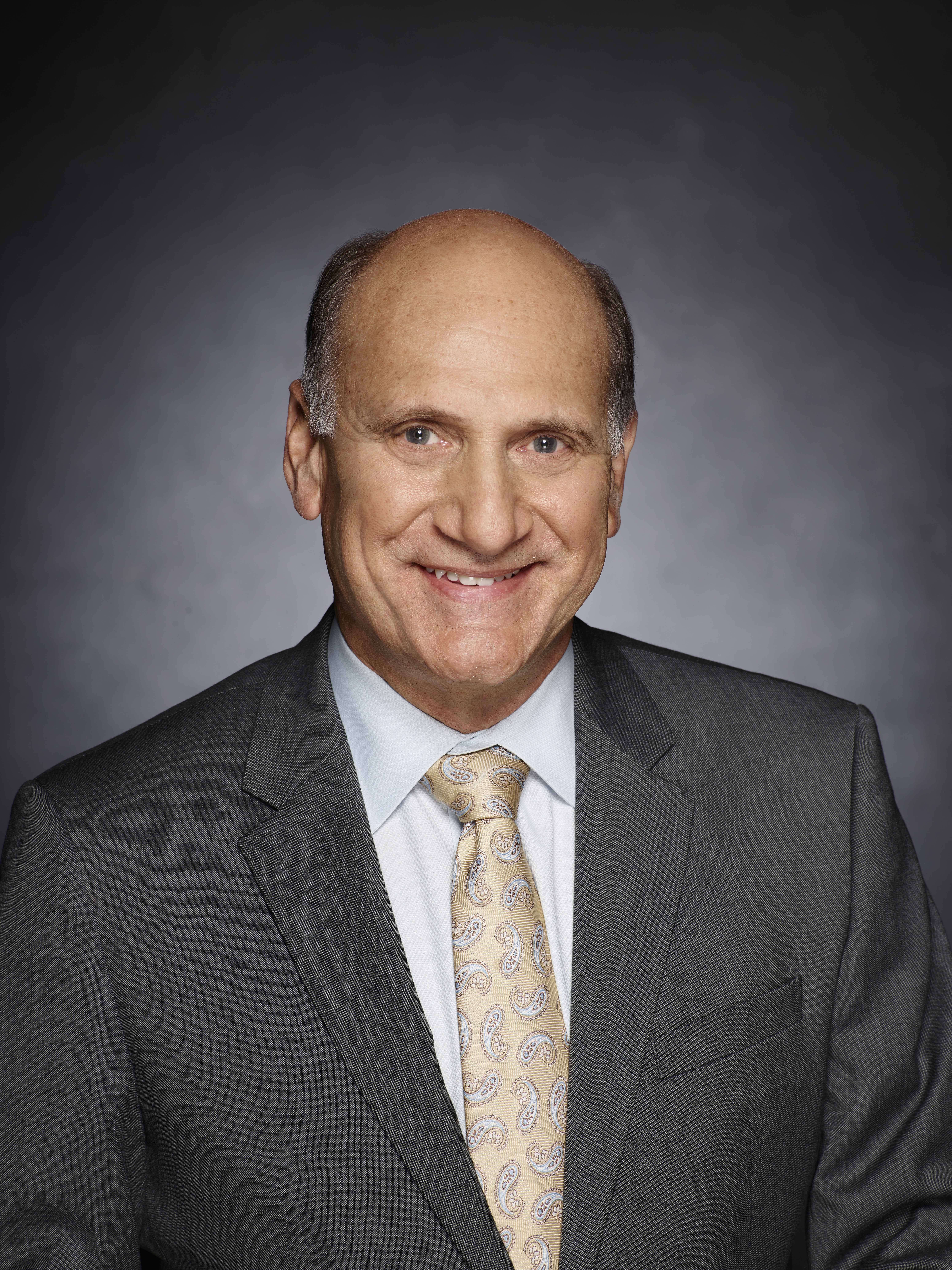 LAEDC Chair, Steven A. Nissen
President and CEO, Nissen Consulting Group
Meet LAEDC's Chairman and Vice-Chairs.  Click here
LAEDC Executive Committee members also serve on the Board of Governors (see next section).
ABL Inc.
David Abel, Founder, Past LAEDC Chair

AC Martin
Donna Clandening, Principal and Chief Strategy Officer
ACT-1 Group
Brett  Howroyd, President

Alston & Bird LLP
Tom Wingard, Partner-in-Charge
Amazon Web Services Educate
Mike Berman, Head of Academic Engagement, AWS Educate
American Honda Motor Company
Erik Wedin, Manager, Corporate Community Relations
Bank of America Merrill Lynch
Daniel Timmons, SVP, Global Client Market Executive

Robert E. Bush Corporation
Bob Bush, Founding Member & Former LAEDC Chair
California State Polytechnic University, Pomona
Dan Montplaisir, Vice President for University Advancement
California State University, Dominguez Hills
Dr. Thomas A. Parham, President
California State University, Long Beach
Dr. Jane Conoley, President
California State University, Los Angeles
Dr. Jose Gomez, Executive Vice President + Chief Operating Officer
California State University, Northridge
Erika Beck, President
CBRE
Lewis C. Horne, President, Greater Los Angeles-Orange County Region, Past LAEDC Chair
Cedars-Sinai Medical Center
Thomas M. Priselac, President + CEO
Chevron
Jeff Wilson, Manager, Corporate Affairs

Citibank N.A
Halé Behzadi, Managing Director, Global Market Manager
City National Bank
Scott Witter, Executive Vice President, Core Banking Division
Comcast NBCUniversal
Kathy Banuelos, Counsel- Legal & Government Affairs
County of Los Angeles
Fesia Davenport, Chief Executive Officer

Crown Castle
Mark Guillen, Manager Public Affairs
David Fleming 
David Fleming, Founding Member & Former LAEDC Chair
Deloitte
Daniel Ledger, Principal

Dentons
Tom Vandiver, Partner
Department of Water and Power City of Los Angeles
Bryan Schweickert, Assistant Director, Key Accounts Section, Customer Service Division
EPIC Insurance Brokers & Consultants
Rose Nordbrock, Principal and Practice Group Leader
Ernst & Young LLP
Mark Sogomian, Partner, Assurance Services
Giroux Glass
Nataline Lomedico, President & CEO
gkkworks | CannonDesign
Praful Kulkarni, Principal | Director of Integrated Services
Goodwill Southern California
Patrick McClenahan, President and CEO
Greenberg Traurig, LLP
Eric Rowen, Principal Shareholder
Hackman Capital Partners
Tyler Friedman, Senior Vice President—Corporate Administration
ICG Advisors, LLC
Jeff Assaf, Senior Managing Director
JP Morgan Chase Bank
Chris Gerardi, Executive Director of Middle Market Banking
Kaiser Permanente
Jodie Lesh, Senior Vice President, National Delivery System Strategy, Planning & Design, Past LAEDC Chair
LACMTA
Joshua Schank, Chief Innovation Officer
Greater Los Angeles African American Chamber of Commerce
Gene Hale

Los Angeles County Public Works Department
Mark Pestrella, Executive Director, Department of Public Works
Los Angeles County Workforce Development Board
Martha Molina-Aviles, Executive Director
Los Angeles Department of Water and Power (LADWP)
Bryan Schweickert, Assistant Director, Key Accounts Section, Customer Service Division

Latino Restaurant Association
Lilly  Rocha, CEO & Executive Director

Los Angeles Rams
Maria Camacho, Government Affairs Manager
Los Angeles World Airports
Justin Erbacci, CEO
Lundquist Institute
Dr. David Meyer, President & CEO
Metropolitan Water District of Southern California
Jeff Kightlinger, General Manager
MUFG Union Bank
Todd Hollander, Managing Director

Nissen Consulting Group
Steve Nissen, President & CEO, LAEDC Chair
Nixon Peabody LLP
Justin X. Thompson, Los Angeles Office Managing Partner
O'Connor Cochran LLP
Maura O'Connor, Managing Partner, Past LAEDC Chair
Office of Los Angeles County Supervisor Hilda Solis
Goetz Wolff, Appointee for Supervisor Hilda Solis
Office of Los Angeles County Supervisor Sheila Kuehl
Katy Yaroslavsky, Appointed by Supervisor Sheila Kuehl
Office of Los Angeles County Supervisor Janice Hahn
Jayme S. Wilson, Economic Development Deputy for Supervisor Janice Hahn
Office of Los Angeles County Supervisor Kathryn Barger
Monica Banken, Family Services and Econ Deve Deputy
Office of Los Angeles County Supervisor Holly Mitchell
Dwayne Gathers, Appointed by Supervisor Holly Mitchell

Port of Long Beach
Dr. Noel Hacegaba, Managing Director of Commercial Operations & Chief Commercial Officer
Port of Los Angeles
Gene Seroka, Executive Director
PricewaterhouseCoopers LLP
Benjamin Luedeke, Partner
RSM US LLP
David Hill, Partner

Servicon Systems, Inc.
Laurie Sewell, President 
Southern California Edison


Michael Backstrom, 

Vice President, Regulatory Policy

Southern California Gas Company
Geoffrey Danker, Senior Environmental Policy Advisor
Stroock & Stroock & Lavan
Jake Loftus, Partner
UCLA
Gene Block, Chancellor
UCLA Health
Santiago Munoz, Chief Strategy Officer

Univision Communications, Inc.
Luis Patino, Senior Vice President & General Manager
US Bank
Rudy Medina, President, Southern California Market
USC
Effie Turnbull-Sanders, Vice President of Civic Engagement and Economic Partnerships

Watson Land Company
Jeffrey R. Jennison, President
Wells Fargo Bank
Tami Kita, Senior Vice President
Western States Petroleum Association
Catherine Reheis-Boyd, President
Working Nation
Art Bilger, Founder and CEO
Board of Governors (LAEDC's membership)
Amgen, Inc.
Matthew Welsh, Government Affairs Manager
Arizona State University
Dulce Vasquez, Director of Strategic Partnerships
Bank of China
Yong Ou, General Manager
The Boeing Company
Mark Taylor, Director, State & Local Government Operations
BYD Motors, Inc.
Stella Li, President
Charter Communications
Stephen Sawyer, Director of Government Affairs
Citrus College
Michael Wangler, Dean of Career, Technical & Continuing Education
City of Arcadia
Tim Schwehr, Economic Development Analyst
City of Beverly Hills
John Mirisch, Councilmember
City of Burbank
Mary Hamzoian, Economic Development Manager
City of Compton
Aja Brown, Mayor
City of Carson
LaToya Butler, Business and Employment Development
City of Culver City
Todd Tipton, Redevelopment Administrator
City of Duarte
Craig Hensley, Director of Community Development
City of El Segundo
Barbara Voss, Economic Development Manager
City of Irwindale
Marilyn Simpson, Principal Planner
City of Lancaster
Chenin Dow, Economic Development Manager
City of Montebello
Michael Chee, Deputy Director, Public Affairs
City of Palmdale
Mike Behen, Deputy City Manager
City of Pasadena
Eric Duyshart, Economic Development Manager
City of Pico Rivera
Julia Gonzalez, Community & Economic Development Deputy Director
City of Rosemead
Angelica Frausto-Lupo, Director of Community Development

City of Santa Fe Springs
Wayne Morrell, Director of Planning
City of Santa Monica
Jennifer Taylor, Economic Development Administrator
City of Torrance
Fran Fulton, Economic Development Manager
City of West Hollywood
Tara Worden, Business Development Analyst
DeanHouston
Dale Dean, President
El Camino College
Virginia Rapp, Dean of Business
FivePoint
Sandy Sanchez, Community Development Director
Foley & Lardner, LLP
Diane Ung, Partner, Healthcare
Gensler
John Adams, Managing Principal
Glendale Community College
Freddy Saucedo, Associate Dean (Interim), Career Education and Workforce Development
Grifols Biologicals LLC
Willie Zuniga, President
KPMG LLP
Jim Adams, Advisory Principal
LA/OC Regional Consortium + Center of Excellence
Adriene "Alex" Davis, Executive Director
Los Angeles City College
Armando Rivera-Figueroa, Dean of Economic and Workforce Education
Los Angeles County Department of Consumer Business Affairs
Joseph  Nicchitta, Executive Director
Loyola Marymount University
Dayle Smith, Phd, Dean, College of Business Administration
Lynwood Unified School District
Patrick Gittisriboongul, Ed.D, Asst. Superintendent, Technology & Innovation
Mt. San Antonio College
Bill Scroggins, President
Northrop Grumman
Matthew Garth, Public Affairs
Paramount Pictures
Jessica Kwon, Manager Government Relations
Pasadena City College
Salvatrice Cummo, Executive Director, Economic and Workforce Development
Resecurity
Gene Yoo, CEO
Sanitation Districts of Los Angeles County
Robert Ferrante, Chief Engineer and General Manager
Sentinel Peak Resources
Amanda Parsons, Community and Government Affairs
Skanska
Ellen Mair, Director of Business Development
United Airlines
Melinda Yee Franklin, Managing Director, Corporate & Government Affairs
Vasquez & Company, LLP
Gilbert Vasquez, Managing Partner
Vectis DC
David Herbst, Founding Partner and Chairman

Verizon
Randal Hernandez, External Affairs, Southern California

Warner Bros Entertainment, Inc.
Michael Walbrecht, Vice President, Public Affairs
Water Replenishment District of Southern California
Angie Mancillas, Government Affairs Representative
Waymo
Ellie Casson, Head of City Policy and Government Affairs

WNB Commercial Bank
David Macdonald, Regional President, West Coast
AvAirPros
AV Edge
Hatch Spaces
Hospital Association of Southern California
Junior Achievement (JA)
JVS SoCal
Leavenworth Endeavors
Local Initiatives Support Corporation (LISC)
Los Angeles Local Development Corporation
Acara Solutions
Asia Society of Southern California
Bizfed
British American Business Council
California Fashion Association
California Stewardship Network (CSN)
Central City Association and Downtown Center Business Improvement District
Japan America Society of Southern California
Japan Business Association
Latino Business Chamber of Greater Los Angeles
Los Angeles Area Chamber of Commerce
National Association of Women Business Owners, Los Angeles
Biocom California
LAEDC Regional Economic Development Partners
San Gabriel Valley Economic Partnership
Santa Clarita Valley Economic Development Corporation
The Valley Economic Alliance