Members play a vital role in LAEDC's mission and governance.
To learn more about membership, contact Elsa Flores at LAEDC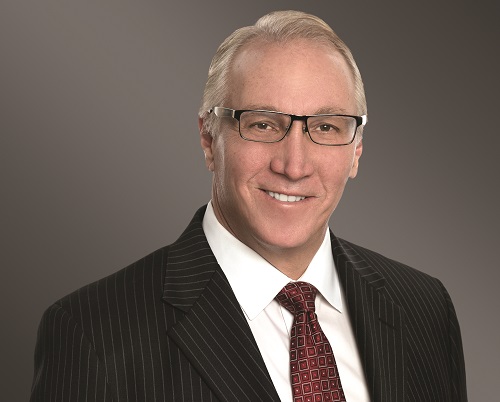 LAEDC Chair, Eric Rowen
Principal Shareholder, Greenberg Traurig LLP
Meet LAEDC's Chairman and Vice-Chairs.  Click here
LAEDC Executive Committee members also serve on the Board of Governors (see next section).
ABL Inc.
David Abel, Publisher-Metro Investment Report, The Planning Report, Past LAEDC Chair

AC Martin
Christopher C. Martin, President & CEO, Past LAEDC Chair
ACT•1 Group
Janice Bryant Howroyd, President + CEO
AECOM
Michael Chee, Public Affairs, LA Metro
Alston & Bird LLP
Tom Wingard, Partner
American Airlines
Suzanne Boda,  Senior Vice President
American Honda Motor Company
Steven Center, Vice President, Environmental Business Development Office
Bank of America
Dan Timmons, SVP, Global Client Market Executive
Bolton & Company
Mike Morey, COO
California Resources Corporation
Mary Rosas, Director, Local Public Affairs
California State Polytechnic University, Pomona
Michael Woo, Dean, College of Environmental Design
California State University, Dominguez Hills
Dr. Thomas A. Parham, President
California State University, Long Beach
Dr. Jane Conoley, President
California State University, Los Angeles
Dr. Jose Gomez, Executive Vice President + Chief Operating Officer
California State University, Northridge
Dr. Dianne Harrison, President
California Steel Industries, Inc.
Marcelo Botelho Rodrigues, President & CEO
Caruso
Sharon Keyser, SVP, Planning, Government and Community Relations
CBRE
Lewis C. Horne, President, Greater Los Angeles-Orange County Region, Past LAEDC Chair
Cedars-Sinai Medical Center
Thomas M. Priselac, President + CEO
Chevron
Rod Spackman, Manager, Public & Government Affairs- LA Basin
Citibank N.A
Halé Behzadi, Managing Director and Global Market Manager, Western Region
City National Bank
Scott Witter, Executive Vice President , Core Banking Division
Comcast NBCUniversal
Steve Nissen, Senior Vice President, Legal & Government Affairs
Commercial Bank of California
Claudia, Bodan
County of Los Angeles
Sachi Hamai, Chief Executive Officer
Crown Castle
Mark Guillen, Manager Public Affairs
Dentons
Tom Vandiver, Partner
Department of Water and Power City of Los Angeles
Bryan Schweickert, Legislative Analyst, Legislative and Regulatory Affairs Division
EPIC Insurance Brokers & Consultants
Rose Nordbrock, Principal and Practice Group Leader
Ernst & Young LLP
Mark Sogomian, Partner
Giroux Glass
Natalie Lomedico, President & CEO
gkkworks
Praful Kulkarni, Principal | Director of Integrated Services
Goodwill Southern California
Patrick McClenahan, President and CEO
Greenberg Traurig, LLP
Eric Rowen, Principal Shareholder
ICG Advisors, LLC
Jeff Assaf, Senior Managing Director
International Vitamin Corporation (IVC)
Steven Dai, President and CEO
JP Morgan Chase Bank
Chris Gerardi, Executive Director of Middle Market Banking
Kaiser Permanente
Jodie Lesh, Senior Vice President, Office of Transformation Past LAEDC Chair
Kennedy Wilson
William McMorrow, Chairman + CEO
LACMTA
Joshua Schank, Chief Innovation Officer
Los Angeles Biomedical Research Institute at Harbor-UCLA Medical Center
Dr. David Meyer, President + CEO
Los Angeles County Public Works Department
Mark Pestrella, Executive Director, Department of Public Works
Los Angeles County Workforce Development Board
Martha Molina-Aviles, Interim Executive Director
Los Angeles Rams
Maria Camacho, Government Affairs
Los Angeles World Airports
John Carver, Deputy Executive Director
Metropolitan Water District of Southern California
Jeff Kightlinger, General Manager
New Economics for Women
Bea Stotzer, CEO
Nixon Peabody LLP
Justin X. Thompson, Los Angeles Office Managing Partner
O'Connor Cochran LLP
Maura O'Connor, Partner, Past LAEDC Chair
O'Melveny & Myers LLP
Liz Dubeck, Partner
Office of Los Angeles County Supervisor Hilda Solis
Goetz Wolff, Representative
Office of Los Angeles County Supervisor Mark Ridley-Thomas
Dwayne Gathers, Representative
Office of Los Angeles County Supervisor Sheila Kuehl
Roberta Conroy, Representative
Office of Los Angeles County Supervisor Janice Hahn
Jayme S. Wilson, Representative
Office of Los Angeles County Supervisor Kathryn Barger
Chris Perry, Planning and Public Works Deputy
Plenary Group
Dale Bonner, Executive Chairman
Port of Long Beach
Dr. Noel Hacegaba, Chief Commercial Officer
Port of Los Angeles
Gene Seroka, Executive Director
PricewaterhouseCoopers LLP
Mike Quindazzi, Managing Director
Southern California Edison
Michael Backstrom, Managing Director, Energy & Environmental Policy
Southern California Gas Company
Ken Chawkins, Manager, Public Policy
State Farm Insurance Companies
Tom Conley, Senior Vice President
Stroock & Stroock & Lavan
Jake Loftus, Of Counsel
SUNHC
Raymond Holdsworth, CEO + Co-Founder, Past LAEDC Chair
Tech Mahindra
Uday Ghare, Vice President, Country Head, Los Angeles
Turner Construction
Kevin Dow, Vice President + General Manager, SoCal
UCLA
Gene Block, Chancellor
Union Bank
Horacio "Fred" Mendez, Managing Director of Corporate Social Responsibility
Univision Communications, Inc.
Luis Patino, Senior Vice President & General Manager
US Bank
Rudy Medina, President, Southern California Market
USC
David Brown, Interim Senior Vice President
Watson Land Company
Jeffrey R. Jennison, President
Wells Fargo Bank
Kevin Gordon, Senior Vice President, Regional Manager for Middle Market Banking
Western States Petroleum Association
Catherine Reheis-Boyd, President
Working Nation
Art Bilger, Founder and CEO
Board of Governors (LAEDC's membership)
Acara Solutions
Ryan Stenvick, VP Business Development, West
Alvarez & Marsal
Matt McCleary, Director of P3, Infrastructure, and Real Estate Advisory
American Business Bank
Wes Schaefer, Vice Chairman
Amgen
Matthew Welsh, Government Affairs Manager
Arizona State University
Maria Anguiano, Senior VP of Stratgy
Art Center College of Design
Jered Gold, Vice President, Marketing and Communications
Bank of China
Lixin Guo, Senior Vice President & General Manager
Boeing
Mitra Rogers, Manager, California Government Relations
BYD Motors, Inc.
Stella Li, Chief Executive Officer
Canoo
Eric Mika, Government & Corporate Affairs, Business Development and Strategy
CDS Insurance Services
Andrew Carreon, Vice President, Environmental Services
Cerritos College
Belle Gomez, Director of Community Advancement
Center for a Competitive Workforce
Richard Verches, Executive Director
Charter Communications
Stephen Sawyer, Director of Government Affairs
Chubb Group of Insurance Companies
Carl Davidson, Vice President, CCI Underwriting Manager
Citrus College
Rocky Cifone, Dean of Career, Continuing & Technical Education at Citrus College
City of Beverly Hills
Timothy Hou, Assistant City Manager
City of Burbank
Mary Hamzoian, Economic Development Manager
City of Compton
Aja Brown, Mayor
City of Culver City
Todd Tipton, Redevelopment Administrator
City of Duarte
Craig Hensley, Director of Community Development
City of El Segundo
Barbara Voss, Assistant City Manager
City of Glendale
Darlene Sanchez, Principal Economic Development Officer
City of Gardena
Tasha Cerda, Mayor
City of Irwindale
Gus Romo, Community Development Director
City of Lancaster
Chenin Dow, Economic Development Director
City of Lomita
Charles Felix, Special Projects Coordinator, Economic Development
City of Long Beach
Mark Taylor, Chief of Staff – Mayor Garcia
City of Monrovia
Mark Alvarado, Interim City Manager
City of Palmdale
Kari Blackburn, Senior Economic Development Manager
City of Pasadena
Eric Duyshart, Economic Development Manager
City of Pico Rivera
Julia Gonzalez, Community & Economic Development Deputy Director
City of Santa Fe Springs
Wayne Morrell, Principal Planner- Planning & Development
City of Santa Monica
Jennifer Taylor, Economic Development Administrator
City of South Gate
Maria Bernal, Mayor
City of Torrance
Fran Fulton, Economic Development Manager
City of Vernon
Carlos Fandino, City Manager
City of West Hollywood
Maribel Louie, Economic Development Manager
College of the Canyons
Jeffrey Forrest, Vice President, Economic and Workforce Development
Community Development Commission of Los Angeles County
Corde Carrillo, Director, Economic and Housing Development Division
Compton College
TBD
Cox, Castle & Nicholson, LLP
Andrew Fogg, Partner
DeanHouston
Chris Ryan, Client Services
DLA Piper
Andrew Brady, Associate
East Los Angeles College
Paul de la Cerda, Dean, Economic & Workforce Development
East West Bank
Paul Branks, Senior Vice President and Regional Director
El Camino College
Roberta Becka, Writer, Grants Professional and Projects Manager
Fisher & Phillips, LLP
Todd Scherwin, Managing Partner
FivePoint
Sandy Sanchez, Community Development Director
Foley & Lardner, LLP
Diane Ung, Partner
Gensler
John Adams, Managing Principal
Glendale Community College
Jan Swinton, Associate Dean, Instruction & Workforce Development
Grifols
Willie Zuniga, President + CEO
ICBC Industrial and Commercial Bank of China
Alice Gao, SVP, Head of Commercial Banking
Junior Achievement 
Les McCabe, President & CEO
Kelly Services
Genine Wilson, Region Manager
KPMG LLP
Jim Adams, Advisory Principal
LA/OC Regional Consortium + Center of Excellence
Alex Davis | Lori Sanchez, Executive Director
Layton Construction
Bob Maxwell, Executive Vice President Business Development
L3 Technologies
Glenn Grindstaff, Vice President, Human Resources and Administration
Los Angeles City College
Adriene Davis, Dean
Los Angeles Community College District
Robert Miller, Vice Chancellor of Finance and Resource Development
Los Angeles Convention Center
Doane Liu, Executive Director
Los Angeles County Department of Regional Planning
Richard Bruckner, Director of Planning
Los Angeles County Department of Consumer Business Affairs
Joseph M. Nicchitta, Director
Los Angeles Harbor College
Sandra Sanchez, Dean, Economic & Workforce Development
Los Angeles Mission College
Marla Uliana, Dean of Academic Affairs
Los Angeles Southwest College
Linda Rose, President
Los Angeles Trade Technical College
Leticia Barajas, Academic Affairs & Workforce Development
Los Angeles Valley College
Deborah diCesare, Dean of Academic Affairs & Economic Development
Long Beach City College
Leah Goold-Haws, Director of Global Trade and Logistics
Loyola Marymount University
Dayle Smith, Dean, College of Business Administration
Meruelo Enterprises
Chris Christy, Executive Vice President, Corporate Development
Millennium Partners Los Angeles
Joseph Mariani, Project Manager
Mt. San Antonio College
Bill Scroggins, President
Northrop Grumman
John Murnane, Vice President, Global Operations
Paramount Pictures
Shawn Covell, SVP of Government Affairs
Pasadena City College
Salvatrice Cummo, Director of Workforce Development
Pepperdine School of Public Policy
Carson Bruno, Assistant Dean for Admission and Program Relations
Pierce College
Dr. Lawrence Buckley, Interim President
Polish Investment and Trade Agency
Karolina Zatorska
Rio Hondo College
Mike Slavich, Dean of Career Technical Education
RSM US LLP
David Hill, Partner
Sanitation Districts of Los Angeles County
Grace Robinson Hyde, Chief Engineer + General Manager
Santa Monica College
Tricia Ramos, Dean, Workforce & Economic Development
Sentinel Peak Resources
Amanda Parsons, Community and Government Affairs
Servicon Systems, Inc.
Neil Bernstein, Director of Strategic Accounts
Skanska
Raul Rosales, GM
Space X
Bret Johnsen, CFO
Squire Patton Boggs (US) LLP
James Hsu, Partner
United Airlines
Melinda Yee Franklin, Managing Director, Corporate & Government Affairs
Valley Presbyterian Hospital
Gus Valdespino, President + CEO
Vasquez & Company, LLC
Gilbert Vasquez, Managing Partner
Warner Bros Entertainment, Inc.
Michael Walbrecht, Vice President
Water Replenishment District of Southern California
Peter Brown, Manager of Communications & Education Services
WeWork
Ingrid Thorlaksson, Public Affairs Manager
West Los Angeles College
Robert Sprague, Vice President, Academic Affairs
WET Design
Teresa Powell-Caldwell, Senior Vice President, Business and Project Development
WNB Commercial Bank
David Macdonald, Regional President
Zhuhai North American Representative Office
Jessica Qiu, CEO
AvAirPros
Cannon Point Partners
Catalina Express
CoMotion
Export Portal
Hacker House
Hatch Spaces
Hospital Association of Southern California
International Trade Education Programs Inc.
LA Auto Show
Larta Institute
Leavenworth Endeavors
Local Initiatives Support Coalition (LISC)
Los Angeles Local Development Corporation
Stage Venture Partners
Asia Society of Southern California
Bizfed
British American Business Council
California Fashion Association
California Stewardship Network (CSN)
Central City Association and Downtown Center Business Improvement District
FuturePorts
Japan America Society of Southern California
Japan Businesss Association
Latino Business Chamber of Greater Los Angeles
Los Angeles Area Chamber of Commerce
National Association of Women Business Owners, Los Angeles
Southern California Biomedic
LAEDC Regional Economic Development Partners
Greater Antelope Valley Economic Alliance (GAVEA)
San Gabriel Valley Economic Partnership
Santa Clarita Valley Economic Development Corporation
The Valley Economic Alliance