The Los Angeles Regional Consortium (LARC) is the collective voice of LA County's 19 community colleges with the goal of bridging the gap between LAC's workplace and workforce. LARC is a one-stop hub for employers looking to coordinate with LAC colleges to collaborate on filling open positions with talented, prepared employees and preparing for technological advancements and the future of work. Leading LARC is the Chair and Assistant Vice President Dr. Narineh Makijan. Dr. Makijan, with over 20 years of experience in education, now assists the 19 colleges in fostering relationships with key regional employers to enrich the career technical education programs across the colleges, create new apprenticeship opportunities, and upskill the current labor force. In partnership with the Centers of Excellence for Labor Market Research, LARC develops and implements strategies to improve student employment outcomes and reduce equity gaps.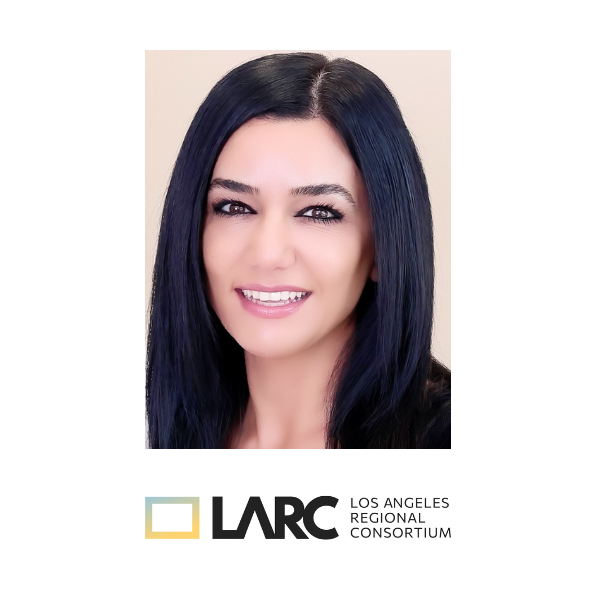 Based on high-growth projections in a post-pandemic recovery, LARC has identified five primary and emerging sectors for sustained engagement, including: manufacturing; transportation and logistics; energy, construction, and utilities; health; life sciences/biotech; and retail, hospitality, and tourism. LARC is also guiding and supporting curricula and professional development within the 19 colleges so that the education students receive is responsive to the realities of an ever evolving and changing regional economy.
LARC's partnership with LAEDC is focused on supporting both students and faculty in providing career development opportunities that lead to work-based learning, internships, and jobs. And in collaboration one of LARC's many partners, UNITE-LA, a nonprofit committed to supporting the development of undeserved youth into the workforce development pipeline, LARC will introduce and place 450 students from underrepresented communities in healthcare and technology sectors, providing opportunities for educational enrichment and professional mobility. Engaging employers, faculty, and students, LARC brings a holistic view to the table: coordinating the educational programs offered to the region's residents with the industries that employ and rely on them so that both the workforce and the workplace can rise stronger together.
Membership with the LAEDC directly supports our mission. It allows you to partner with like-minded organizations and an expert team of economic development professionals and economists to promote innovation around economic and workforce development, small business assistance, and Los Angeles' leading and emerging industry clusters.