Zach Sokoloff is a Senior Vice President at Hackman Capital Partners, serving as Asset Manager of the firm's Television City and Radford Studio Center projects. In his role, Zach leads the effort to entitle and redevelop these properties, including selecting and managing project consultants, design and site planning, developing project budgets, as well as securing future tenancy and navigating capital markets transactions.
Zach has also been integral to launching and growing the firm's Changing Lenses initiative, which seeks to improve diversity, equity, and inclusion in the entertainment industry, by providing historically underrepresented communities with job training opportunities in below-the-line production roles.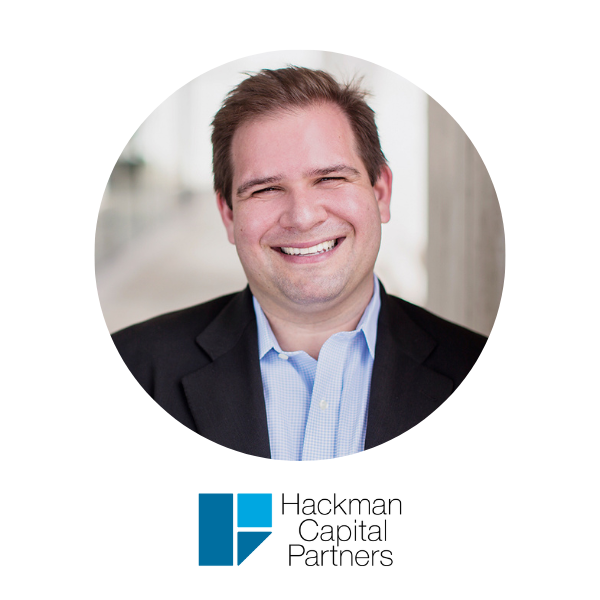 Prior to joining the Firm, Zach worked for Tishman Speyer in New York and taught middle and high school Algebra I through the Teach For America program.  Zach earned his Bachelor of Arts in Economics from Yale University and his JD/MBA from Harvard University.
Zach and HCP have been leaders in helping expand opportunities for young storytellers to pursue their passion for the creative arts. The company's development projects not only seek to expand soundstage capacity in Los Angeles, keeping production and production jobs at home, but do so in a way that improves representation and builds a more inclusive entertainment industry.
One example of this work is their partnership with Cal State University, Northridge via the Changing Lenses Scholarship. Two rising seniors in the schools Cinematic and Television Arts program have now been awarded full-year scholarships to assist in launching their filmmaking careers. HCP is fortunate to play a small role in these dynamic individuals' professional journeys and looks forward to continuing to partner with non-profit organizations and other institutions to invest in the future of our City's signature industry.
We are thrilled to have Zach and HCP as members. Membership with the LAEDC directly supports our mission. It allows you to partner with like-minded organizations and an expert team of economic development professionals and economists to promote innovation around economic and workforce development, small business assistance, and Los Angeles' leading and emerging industry clusters.