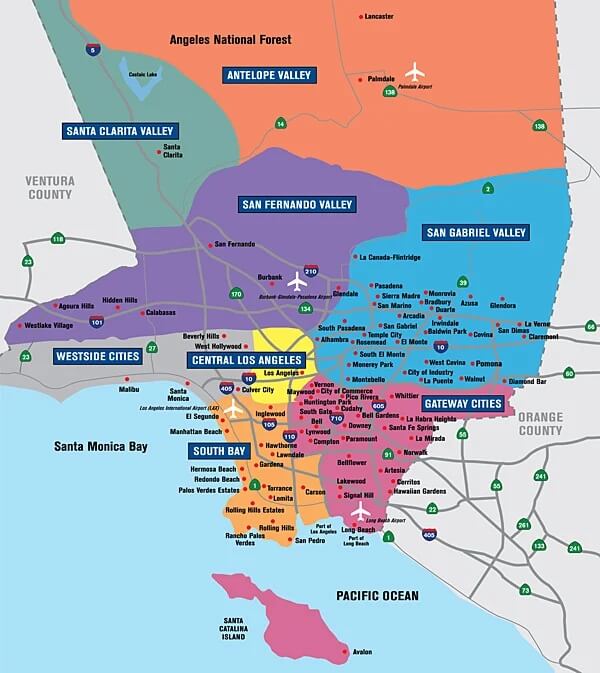 Explore the Regions of Los Angeles County, one of the world's largest economies.
Discover the areas of los angeles county that best match your company's needs & spend a little time exploring them!
L.A. County and its 88 business-friendly cities represent a dynamic, multicultural economy with a diverse workforce – including top universities and colleges throughout.
L.A. County is the entertainment, manufacturing, and international trade capital of the U.S. and has fast growing high-tech and digital media industries.
100+ unincorporated communities make up Los Angeles County, each with a significant value proposition in terms of workforce, land, infrastructure, incentives, and location.
Geographic Regions of L.A. County
Los Angeles County Cities
Talk to our Regional Managers to Learn More
LAEDC's Business Assistance staff can help you select a region to locate your business.