Why Westside
The Westside is a major center for creative industries with big names such as Fox, YouTube, Paramount, Sony, Snapchat, MTV, 72 & Sunny, Electronic Arts, and Google located here
The region boasts some of the region's most valuable real estate which include the cities of Beverly Hills, Malibu, Santa Monica, and West Hollywood
An available workforce of more than 500,000 reside in this area
The region is home to several world-class universities including UCLA, Pepperdine, and Loyola Marymount
The Westside continues to develop new business-friendly infrastructure. When completed, the Exposition Light Rail will connect Downtown L.A. to the beach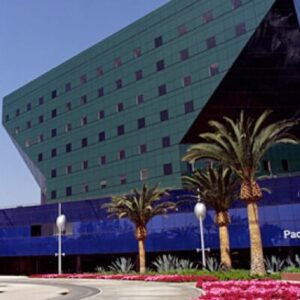 L.A. County's Westside region features some the most valuable real estate in the world.
The cities of Beverly Hills, Culver City, Malibu, Santa Monica, and West Hollywood are all on the Westside, as are many of L.A.'s best known communities including Bel Air, Brentwood, Century City, Hollywood, Marina Del Rey, the Miracle Mile, Pacific Palisades, Playa Vista, Venice, and Westwood.
Known for its creative workforce and affluent customer base, the Westside is a favorite among professional services, new media firms, and all aspects of the entertainment and hospitality industries.
The Westside continues to attract more new talent to fulfill positions in a broad range of creative fields including entertainment, technology, design, fashion, publishing, education, tourism, health, and science. The energy and creativity generated here are found in products and services enjoyed around the world.
Doing Business in the Westside
With a population of nearly a million residents and a workforce of more than 500,000, the Westside is a major force in the Southern California economy. The area supports over 52 million square feet of rentable office space.
Three major studios (Fox, Paramount, and Sony) are located here along with headquarters for Occidental Petroleum, KB Homes, Hilton Hotels, Univision, and City National Bank.
"Silicon Beach" has emerged as a new hub of digital media and high-tech advancements. Several technology superpowers have significant presence on the Westside, but the real buzz is around innovation startups and the influx of capital that is helping these early-stage businesses multiply and grow.  Silicon Beach continues to grow, encompassing Santa Monica, Venice, Playa Vista, El Segundo and surrounding communities, creating a real wealth of technology talent.
Local Government & Business
Westside business and community leaders, as well as the L.A. County Board of Supervisors and their respective staff members, know not to take their success for granted and have put their creative energies towards addressing challenges that come with growth. The Westside continues to develop new business-friendly infrastructure. The Exposition Light Rail Line connects Downtown L.A. to Santa Monica, via Culver City and West L.A.,
The area's Small Business Development Centers offer a wealth of resources to help growing companies thrive. Together, business and government are creating the ideal climate for business activity and creativity on Los Angeles County's Westside.
Quality of Life
With its academic and research institutions including UCLA, Loyola Marymount, and Pepperdine, as well the Rand Corporation, the Westside offers intellectual capital second to none. It is also the cultural hub of Los Angeles with the world-famous Getty Center, Skirball Cultural Center, the Geffen Playhouse, Hollywood Bowl, and more theaters than anywhere west of Broadway.
Some of the world's most fabled shopping is found on the Westside including Rodeo Drive, Santa Monica's Third Street Promenade, the Beverly Center, and the Grove at Farmer's Market.
The region enjoys 36 miles of beaches where residents and visitors flock to enjoy the surf and sun.
Westside homes range from cozy apartments in Culver City to the gated estates of Bel Air. The neighborhoods of the Westside are among LA's most sought after addresses.
Metro's new Expo Line offers light rail service from downtown LA to Santa Monica and points in between, improving the commuting options to and from the Westside.
Cities