Why Santa Clarita Valley
Santa Clarita Valley is a thriving center for film production, aerospace, manufacturing, biomedical, and high tech industries
Consistently rated among the nation's safest communities and best places to live
Offers award-winning schools and institutions of higher learning including College of the Canyons, Cal Arts, Masters College, and a satellite campus of Cal State Northridge
Offers small town charm, balanced with smart development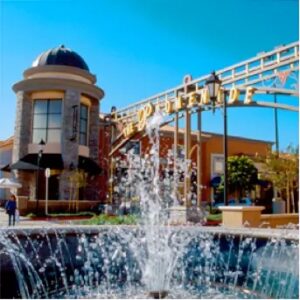 Santa Clarita Valley, located in northern Los Angeles County along the I-5 corridor and less than 25 miles from Bob Hope Airport in Burbank, offers a unique blend of small-town charm and urban sophistication.
Santa Clarita Valley has positioned itself as the ideal location for families and business. It is a thriving center for industry clusters such as film production, aerospace manufacturing, biomedical, and high tech.
Doing Business in the Santa Clarita Valley
With a strong business infrastructure set at the crossroads of Los Angeles, Ventura, and Kern counties, the Santa Clarita Valley is one of Southern California's fastest growing communities.
The City of Santa Clarita has sought to create a balanced community that is inviting to both businesses and residents. Its pro-business government provides incentives and programs to attract job-creating businesses to the region.
Local Government & Business
Santa Clarita Valley boasts a thriving economy ranked by major banks, publications, and research authorities as one of California's strongest. The City of Santa Clarita recognizes the importance of working with businesses to ensure success. The Santa Clarita Valley Economic Development Corporation  (SCVEA), as well as the L.A. County Board of Supervisors and their respective staff members, provides assistance to businesses seeking to expand or locate in the region. SCVEA works to ensure continued economic vitality and job creation for the region. Businesses in the City of Santa Clarita can take advantage of incentives targeted to help them grow and thrive.
Quality of Life
Santa Clarita Valley is a community where high energy and serene surroundings go hand in hand, where people care about and support the community, businesses succeed and visitors enjoy a wide array of recreational activities.
Santa Clarita is also home to award-winning school districts and institutions of higher learning, which include College of the Canyons, California Institute of the Arts, Masters College, and a satellite campus of Cal State University, Northridge.
Santa Clarita Valley is consistently rated among the nation's safest communities, making it a great place to work, raise a family, and enjoy the best of California.
City