Brett Howroyd is President of the ActOne Group. As a leader of a multi-billion dollar (USA$), award-winning, international workforce management, and technology enterprise, Brett serves as a solutions strategist and technology innovator for the organization. His international business knowledge, understanding of global markets, experience in diverse communities, and capacity to solve complex workforce challenges has added a dynamic perspective to the ActOne Group's mission.
Brett joined the ActOne Group in 2007 and worked in both Los Angeles and Canada, learning the business from the inside out. Later, by working closely with global leaders, he gained a unique perspective on how the industry is evolving. This wide range of experience has shaped Brett's mission for the company that balances the future's needs with the core values that define its history.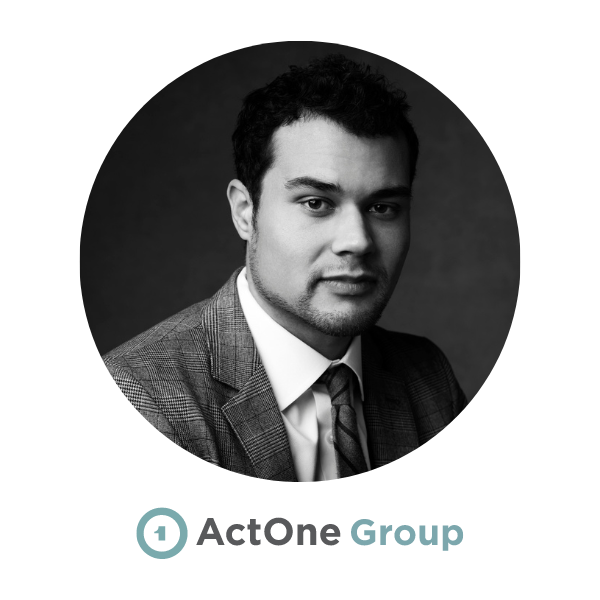 During his tenure, Brett developed the company's internship and career readiness programs and its Educational Career Partnerships Department. His progressive efforts encourage students to reach their professional goals, help clients acquire top talent, and strengthen the ActOne Group's partnerships with educational institutions. In 2019, Brett was named Business Person of the Year by the California State University of Channel Islands.
As President, he championed the ActOne Group's corporate social responsibility (CSR) and sustainability programs, implementing change at all organization levels. In recognition of the company's commitment to upholding strict standards for sustainable environmental, human rights, ethical, and procurement practices, the ActOne Group was recognized with an EcoVadis Bronze Award for sustainability in 2020.
Brett holds dual undergraduate degrees (History and Business) and an MBA from the University of Southern California. He's committed to upholding the ActOne Group's long legacy of striving to find, understand, and fulfill the needs of others.
Membership with the LAEDC directly supports our mission. It allows you to partner with like-minded organizations and an expert team of economic development professionals and economists to promote innovation around economic and workforce development, small business assistance, and Los Angeles' leading and emerging industry clusters.