Alejandra Santamaria is the interim President, General Manager and Vice President, Director of Sales for Univision Los Angeles, part of TelevisaUnivision, the leading Hispanic media company in the U.S.  In this role, Santamaria oversees sales operations for Univision's flagship local television station KMEX, UniMas KFTR, KLVE-FM, KSCA-FM, KRCD/V-FM and KTNQ-AM radio stations and a suite of digital properties in the Los Angeles market. She currently serves on the board of the Los Angeles Chamber of Commerce. 
Santamaria has almost three decades of experience in the media industry and sales.  Most recently, she served as the President and General Manager of Univision Arizona where she led all station operations, sales initiatives and digital marketing solutions for the company's local TV, radio and digital properties based in Phoenix.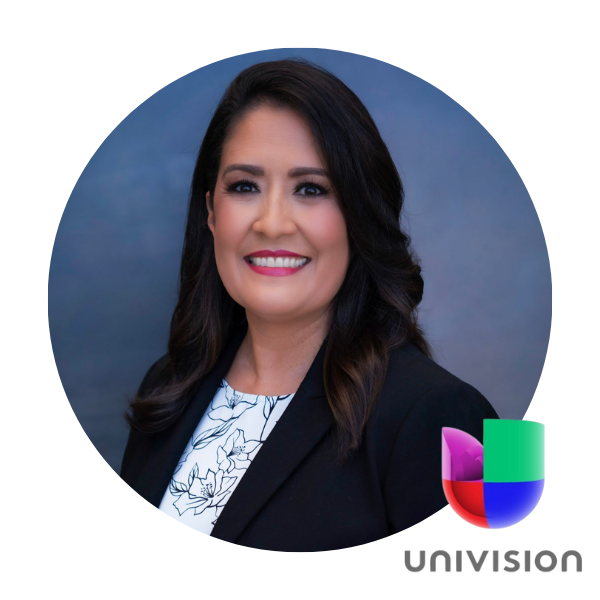 Prior to that, Santamaria served in various roles at Univision Los Angeles, including director of local sales and senior account executive. Santamaria began her media career at Univision as an intern before being hired as a research analyst.  She has also held several positions at Hispanic Broadcasting Corporation (HBC) where she last served as an account executive.  
Santamaria is a founding member of Univision's Women's Leadership Council (WLC), an employee resource group designed to prepare the next generation of women leaders. She also sits on the group's steering committee.  She has previously served on the boards of the Arizona-Mexico Commission, Arizona Broadcasters Association and the Arizona Hispanic Chamber of Commerce. 
Santamaria holds a Bachelor of Arts degree from Loyola Marymount University where she majored in Communications and minored in Business. 
This September, Univision celebrates 60 years of launching KMEX – Canal 34, the first Spanish-language station in Los Angeles. Congratulations to Univision on its Diamond jubilee!
Membership with the LAEDC directly supports our mission. It allows you to partner with like-minded organizations and an expert team of economic development professionals and economists to promote innovation around economic and workforce development, small business assistance, and Los Angeles' leading and emerging industry clusters.