Ron Frierson serves as Director of Economic Development of the U.S. West Region at Amazon. In his role, Ron leads the team that supports and champions Amazon investment projects across various Amazon business lines in areas of market-entry, strategy, site selection, entitlements, operations, and partnerships. Before joining Amazon, Ron served as Director of Economic Policy for former Los Angeles Mayor Eric Garcetti. Ron led the Business Team for the Mayor's Office, which developed business policy affecting the world's 3rd largest metropolitan economy. Ron's portfolio included Commercial Real Estate Development, Technology, Sports & Entertainment, Manufacturing, Taxation, Healthcare, and Tourism & Hospitality. He also oversaw the Convention & Tourism Department, Department of Cannabis Regulation and the Economic Workforce & Development Department on behalf of the Mayor's Office.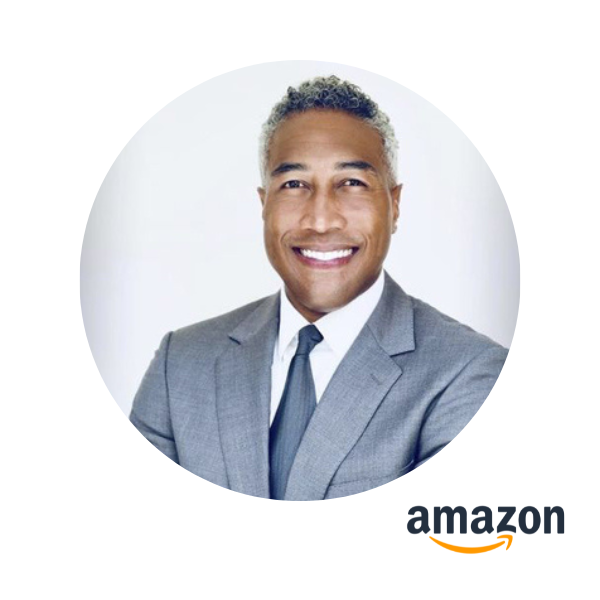 Significant projects include Gucci's 100-year anniversary, COVID-19 microloan program, the L.A. Regional COVID Relief Fund, Commercial Eviction Moratorium, Covid-19 vaccine logistics/strategy, and film studio capacity strategy, among others. Ron's team was instrumental in developing programs to help the Los Angeles economy stabilize and recover from damage caused by the COVID-19 pandemic.
Recently, Amazon was the presenting sponsor at LAEDC's 2023 Economic Forecast event, where Ron moderated the Transition of Key Industries panel discussion.
"Amazon is proud to be the presenting sponsor for this year's Economic Forecast. We value the actionable insights that LAEDC's Economic Forecast skilled research and economic development analysis provides to business leaders in and around Los Angeles," said Ron Frierson. "I wanted to be part of this event and join the LAEDC board to support economic development and equitable opportunity in the region." 
Membership with the LAEDC directly supports our mission. It allows you to partner with like-minded organizations and an expert team of economic development professionals and economists to promote innovation around economic and workforce development, small business assistance, and Los Angeles' leading and emerging industry clusters.