WorkingNation's mission is to create and distribute powerful stories about the nation's current and future state of work that educates, inspires, and connects people, thereby driving decision makers to scale solutions that can produce and sustain a thriving workforce. They strive to secure the future of the American workforce by catalyzing C-suite executives, entrepreneurs, nonprofit organizations, educators, legislators, and local civic leaders to act in ways that will change the trajectory of today's and tomorrow's workers.
Art Bilger is the Founder and CEO of WorkingNation. Art has been an investor in, and director of, various private companies, including Akamai Technologies, where he served as Vice Chairman. He was also President & COO of New World Communications Group; a Founding Partner of Apollo Advisors; and Executive Vice President & Co-head of Corporate Finance at Drexel Burnham Lambert. During this period, Art was deeply involved in the media world as an investment banker for Turner Broadcasting and CNN, a board member of Telemundo, and a top executive running the Fox Network's largest group of local stations. Additionally, he was an executive producer on the film 20 Feet from Stardom, which won the 2014 Academy Award for Best Documentary Feature. Art earned an economics degree from the University of Pennsylvania and an MBA from the University of Chicago.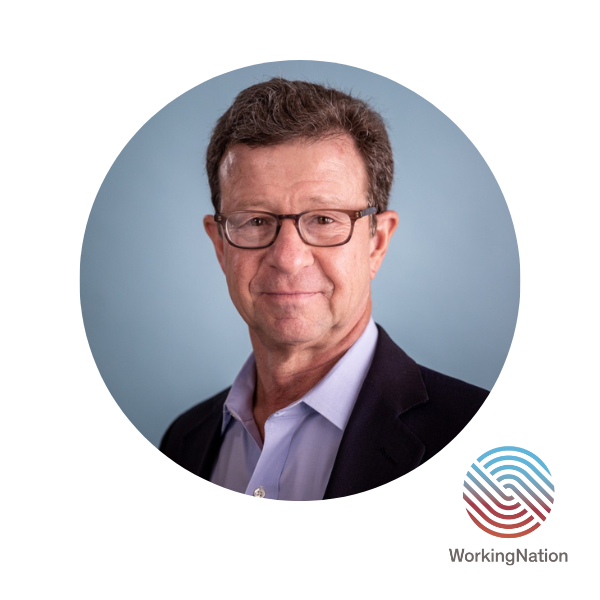 Art has been active in philanthropy throughout his career. He is Vice Chairman of the Skirball Cultural Center. Art is an advisory member for both the Milken Institute Center for The Future of Aging as well as the Milken Center for Advancing the American Dream. He has been a board member of Bet Tzedek for many years, during which time Bet Tzedek has provided extensive legal aid for those in need. He also serves on the Executive Committee for the Los Angeles County Economic Development Corporation. Art recently completed 16 years as a board member on the University of Pennsylvania's Wharton School Board of Overseers. During his term, he was engaged in a wide range of Wharton-related activities including being the founding funder in 2008 of the Wharton School's Data and Analytics program.
Membership with the LAEDC directly supports our mission. It allows you to partner with like-minded organizations and an expert team of economic development professionals and economists to promote innovation around economic and workforce development, small business assistance, and Los Angeles' leading and emerging industry clusters.