This month's member spotlight is Dr. Patrick Gittisriboongul, Assistant Superintendent of Technology & Innovation for Lynwood Unified School District.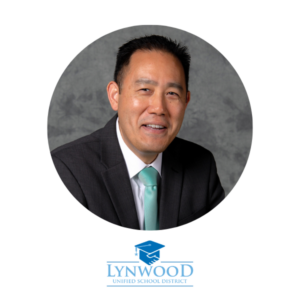 Dr. Patrick Gittisriboongul has been involved in information and educational technology throughout his career as an educator and professional for over 20 years. He previously served as the Assistant Superintendent of Innovation for the San Diego County Office of Education, where he led county-wide efforts around career technical education, educational technology, professional learning, and data science. In Lynwood, he has been responsible for setting the vision and course for Lynwood Unified's Digital Equity Roadmap and providing leadership and expertise regarding digital learning and information technology systems within the district.
LAEDC's workforce development program has partnered with Lynwood Unified to develop talent pipelines and provide youth with exposure to in-demand career pathways in LA County like advanced transportation, aerospace & defense, biosciences and more. LAEDC's team engages students and faculty through work-based learning, career webinars, and the Gladeo LA platform.  We are thrilled to have Lynwood Unified School District as an LAEDC member!
Membership with the LAEDC directly supports our mission. It allows you to partner with like-minded organizations and an expert team of economic development professionals and economists to promote innovation around economic and workforce development, small business assistance, and Los Angeles' leading and emerging industry clusters.