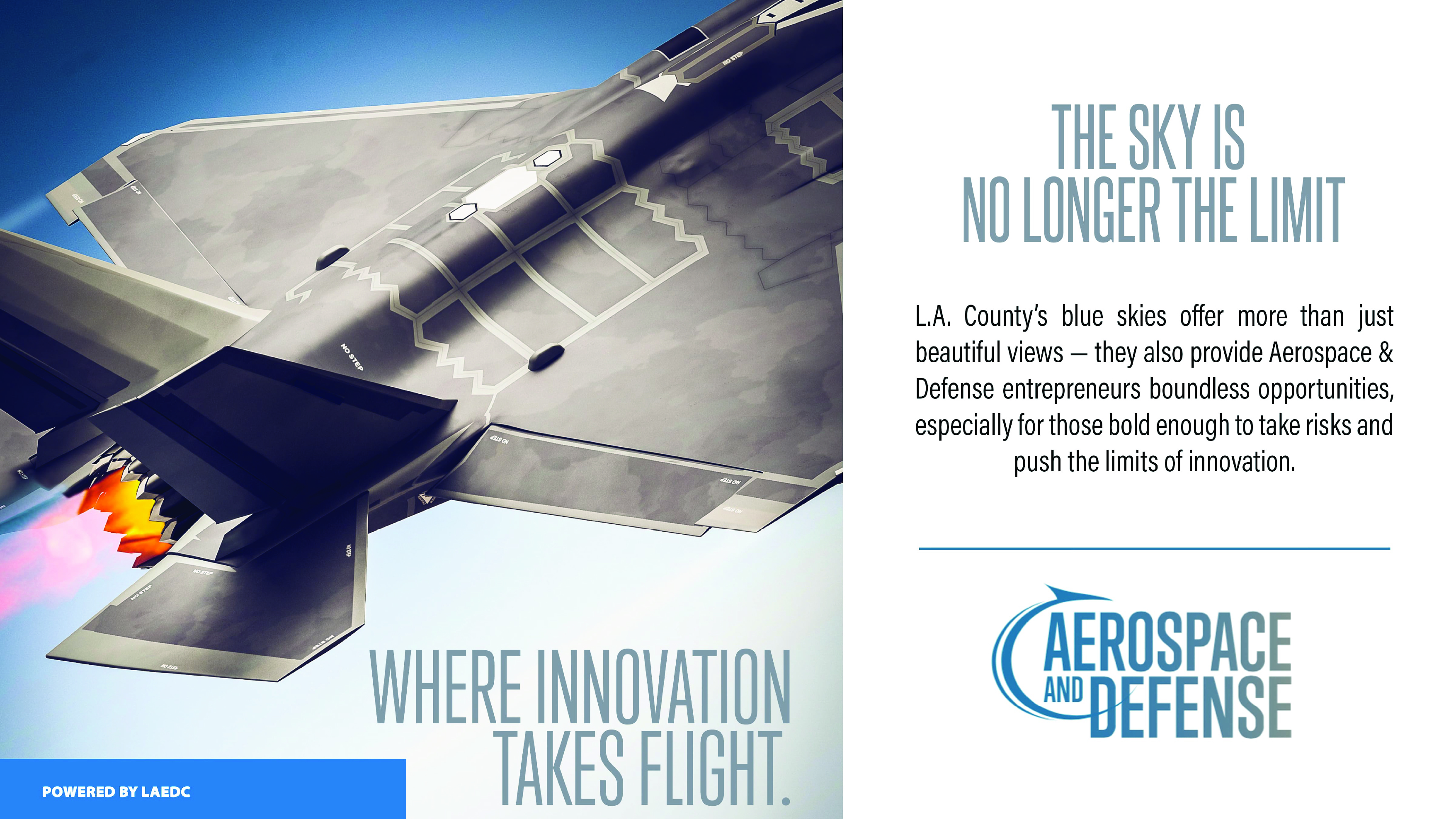 LAEDC Supports Success of this Industry
As part of our non-profit mission, the LAEDC assists growth of this industry to improve employment opportunities.  LAEDC does this via in-depth economic research and reports, public policy advocacy, on-the-ground business assistance, real estate solutions, and export assistance.  In addition, the LAEDC established the SoCal Aerospace Council which convenes stakeholders around current action items for the benefit of our regional economy and those businesses and jobs in aerospace and defense.
We have also reconfigured our Business Assistance Team around this key industry cluster and have dedicated two District Managers to further support the success of our region's Aerospace & Defense industry. If you are interested in relocating to the region, have questions/issues, etc. please contact Barbara Levine at (310) 466-5197 or Daina Moore at (213) 399-5933 for assistance.