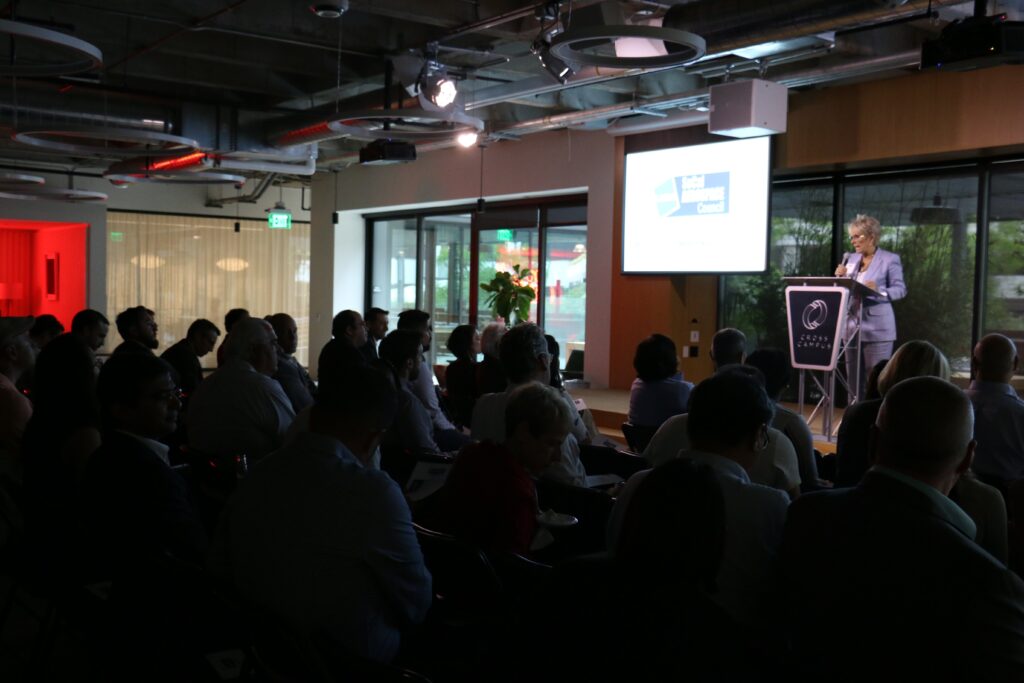 On June 12th, LAEDC's SoCal Aerospace Council partnered with Boeing for a dynamic meeting around the future of satellites and commercialized space.
Hosted by Cross Campus South Bay, sponsored by Bank of America Merrill Lynch, and supported by the Center for a Competitive Workforce, the meeting featured a distinguished keynote from Chris Johnson, Boeing Satellite Systems International's President.
The meeting began with a warm introduction from Judy Kruger, LAEDC's Director of Advance Transportation & Aerospace. She brought up Bank of America's Christopher Pannacciullli, Michelle Iturralde, and Nicole Guilbert to prime the audience for a conversation around the evolving needs of the aerospace industry, including, but not limited to: capital, innovation, and local talent.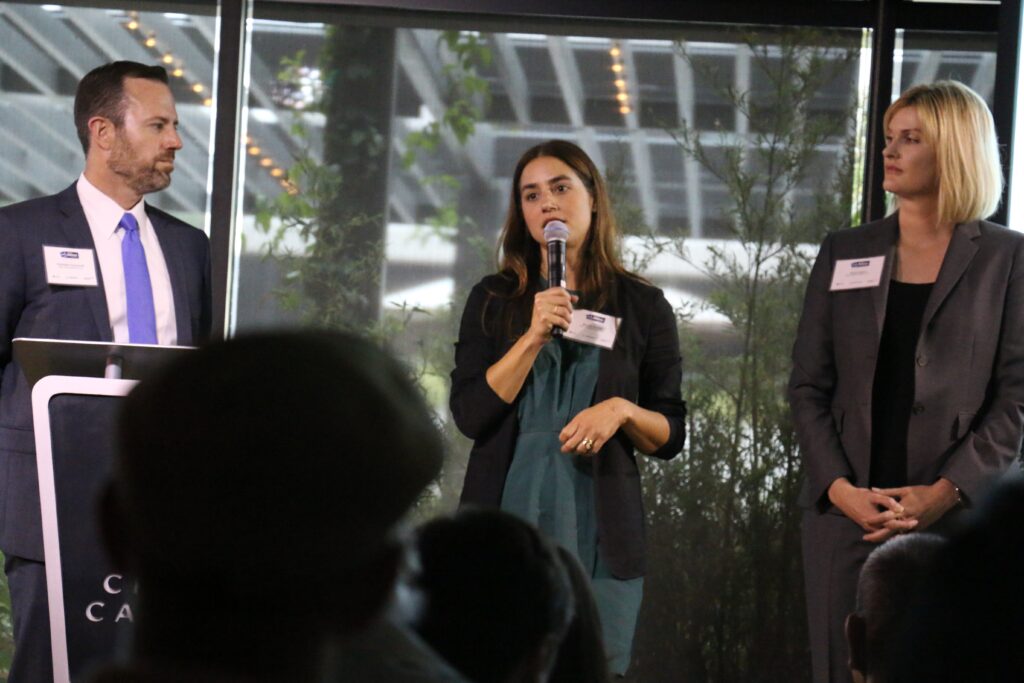 Soon after, Jose Anaya, El Camino College's Dean of Community Advancement, presented a brief overview of the current aerospace-related programs that exist within the college and the community college system-at-large.
Chief among these programs are apprenticeships and cooperative education (co-ops) that afford community college students and companies the opportunity to understand each other's needs and competencies.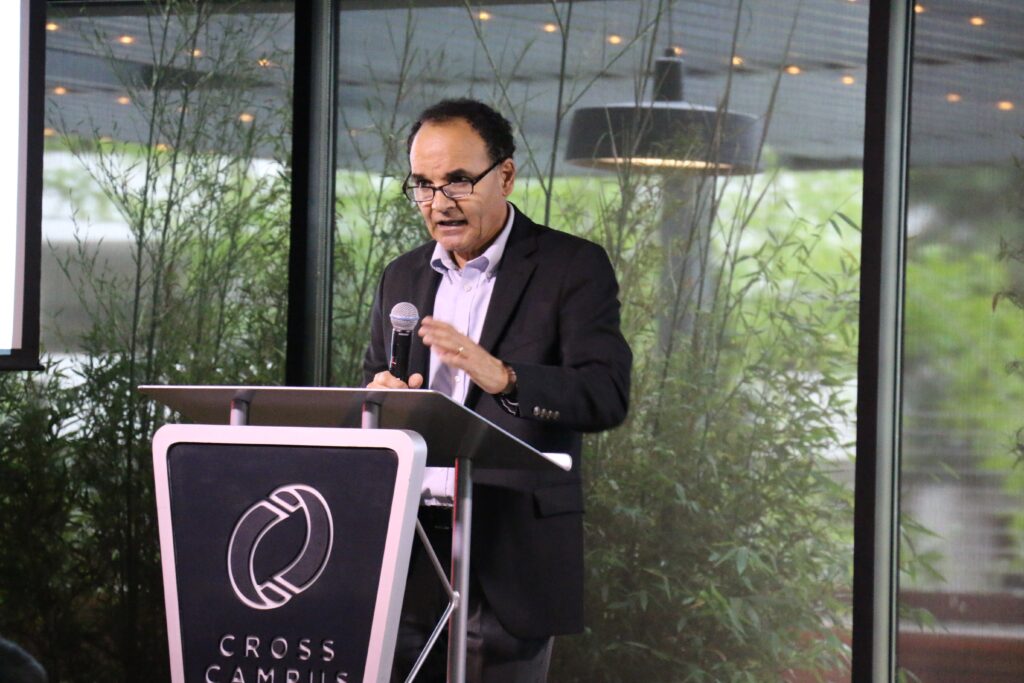 Now, more than ever, these needs and competencies are highly specialized and rewarded. To keep up with industry demand, community colleges such as El Camino curate technical training modules with companies to teach local talent how to build anything from proprietary systems to small parts. These regional partnerships are mission critical.
From the classroom to the factory floor, and from the factory floor to outer space, the aerospace industry has covered an unfathomable distance. As it continues to push forward, one company's leadership and legacy leads the way.
Launching Satellites and a New Market
Chris Johnson leads Boeing Satellite Systems International, a subsidiary of the Boeing Company, with the demeanor of an engineer and the candor of an old friend.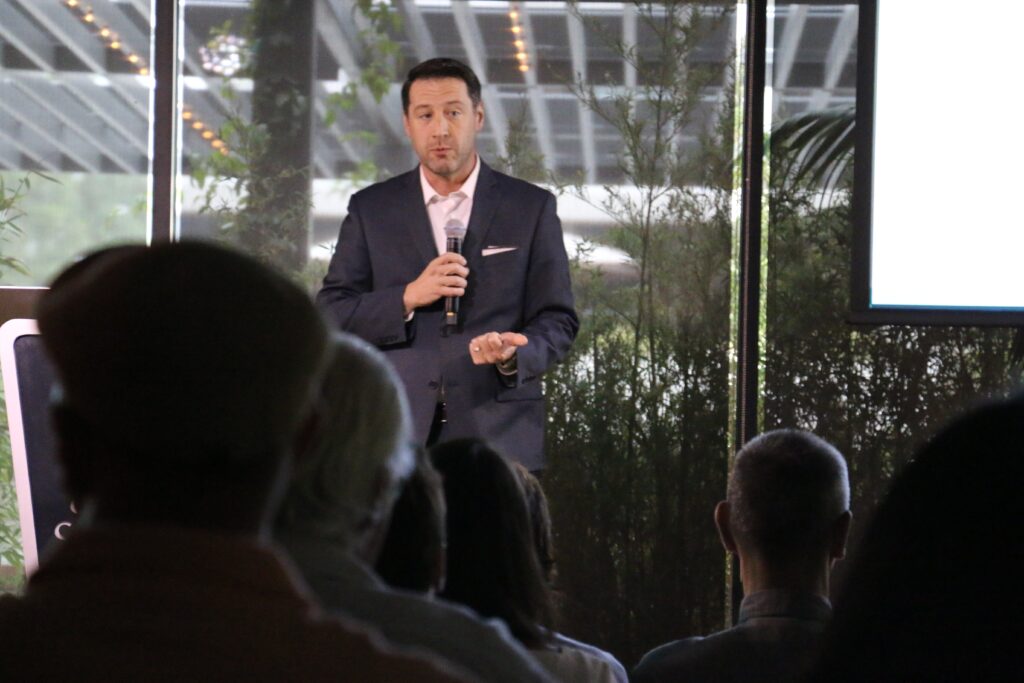 Under his leadership, Boeing Satellite Systems International supplies geosynchronous spacecraft for communications and space exploration.
Boeing launched the world's first commercial satellite in 1963. From the Syncom in the 1960s to the O3b mPower currently in development, Boeing continues to push and challenge frontiers.
Satellites are just one of Boeing's space innovations. Included in the lineup are: the NASA Gateway, International Space Station, Space Launch System, CST-100 Starliner, Spectrolab, and X-37B.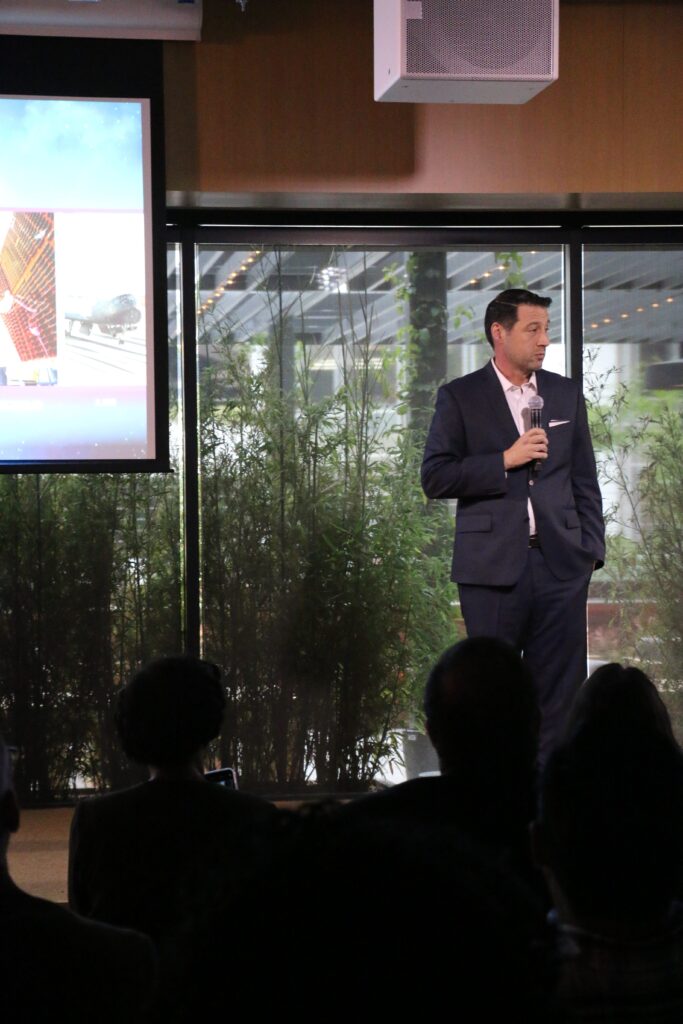 And while this legacy can be attributed to leadership, Chris stressed the importance of location. Boeing's major sites in California (El Segundo, Huntington Beach, Seal Beach, and Long Beach) are all testaments to the level of innovation that results from great weather, clustered industry ecosystems, and a dedicated workforce.
"[Southern California] is the birthplace of aerospace, and we should take pride in that," Chris remarked.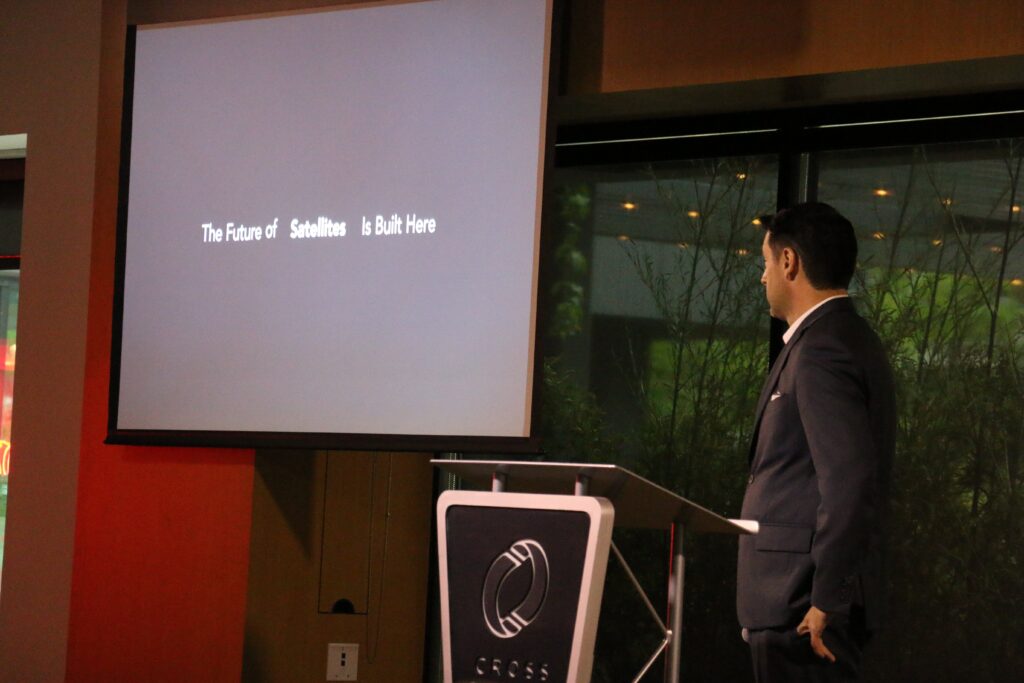 Southern California is not just the birthplace of aerospace; it's the epicenter of a new space economy. Nowhere else in the world are developments in commercialized space travel and technology more concentrated and dedicated.
Going Above and Beyond
Following Chris' presentation, questions about the future of the space economy beamed from the audience. A new space economy requires and is informed by new markets.
"We're more Android than Apple," Chris added. Meaning, Boeing profits more from its services than its products. And their profits could increase with the rise of "satellites-as-a-service."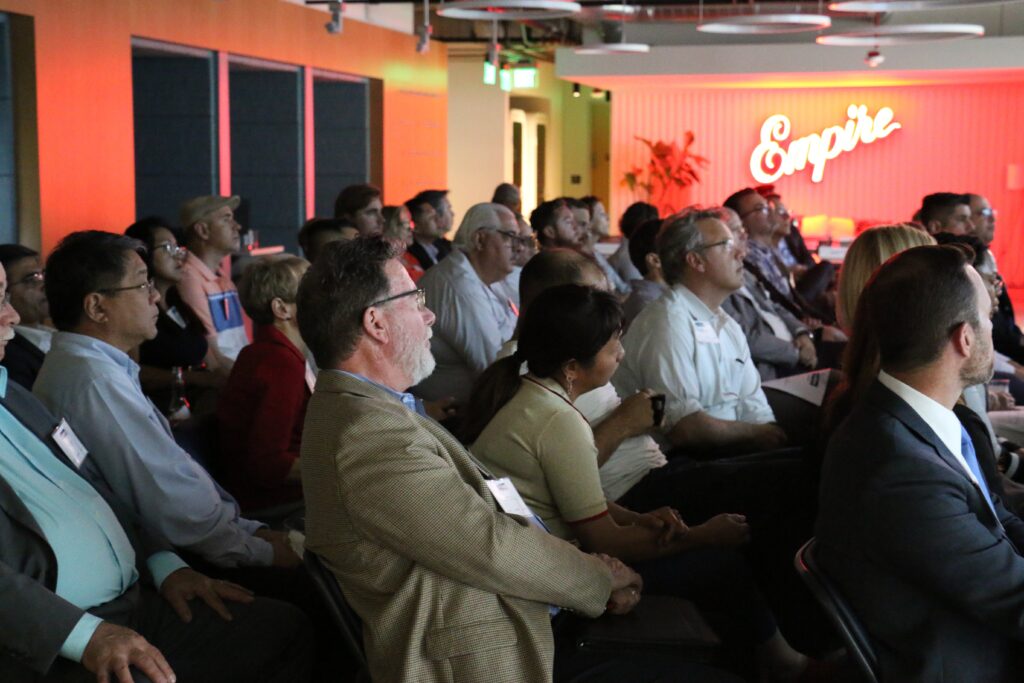 With this new market, satellites will be accessible to people outside of government contracts. Commercialized satellites could lead to more open and compelling systems, APIs, and data.
In that process, Boeing and partners like SES are using satellites to power the O3b, or the "other 3 billion" people in the world without broadband internet connectivity. Boeing's aforementioned O3b mPower satellites are due to go to orbit in the next few years.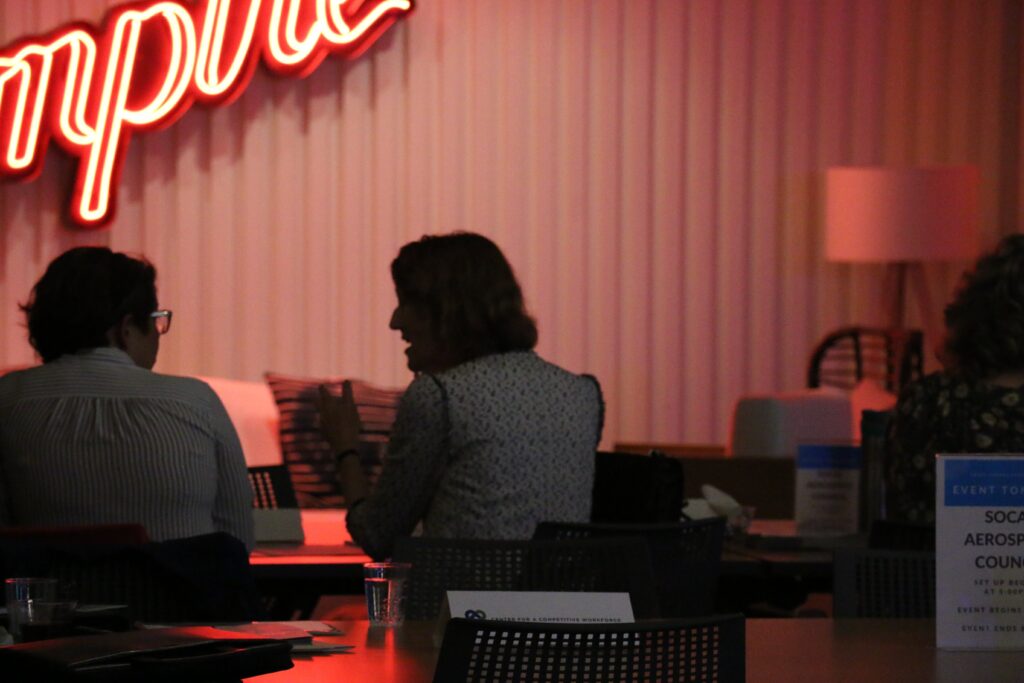 To help regional small businesses prepare for OEM projects like these and others, the meeting ended in a California SmartMatch session with the following "Contract Ready Resources":
Part-industry update and part-B2B matchmaking, the SoCal Aerospace Council will continue to create meaningful, measurable connections between legacy OEMs and next-generation small businesses.
Credits and Contact
We would like to thank Cross Campus South Bay for hosting this engaging event, Bank of America for sponsoring a compelling conversation, the Center for a Competitive Workforce for providing a much-needed dimension to industry cluster development, and of course, the Boeing team for moving the aerospace industry forward, or rather, upward.
Lastly, we would like to thank those who attended the meeting and continue to serve as advocates for and innovators in the aerospace industry. We look forward to continuing this conversation come June and advancing our robust aerospace industry in Los Angeles County every day.
For more information on how to get involved with LAEDC's SoCal Aerospace Council, please contact Judy Kruger ([email protected]) or Phylizia Carrillo ([email protected]). For more information on the Center for a Competitive Workforce, please contact Jessica Ku Kim ([email protected]).