Aerospace Cos. Expand Extraterrestrial Offerings
Defense and commercial spending support more local firm's space programs
By Samson Amore
Friday, December 14, 2018
Read the full story at LA Business Journal.  What follows is an excerpt.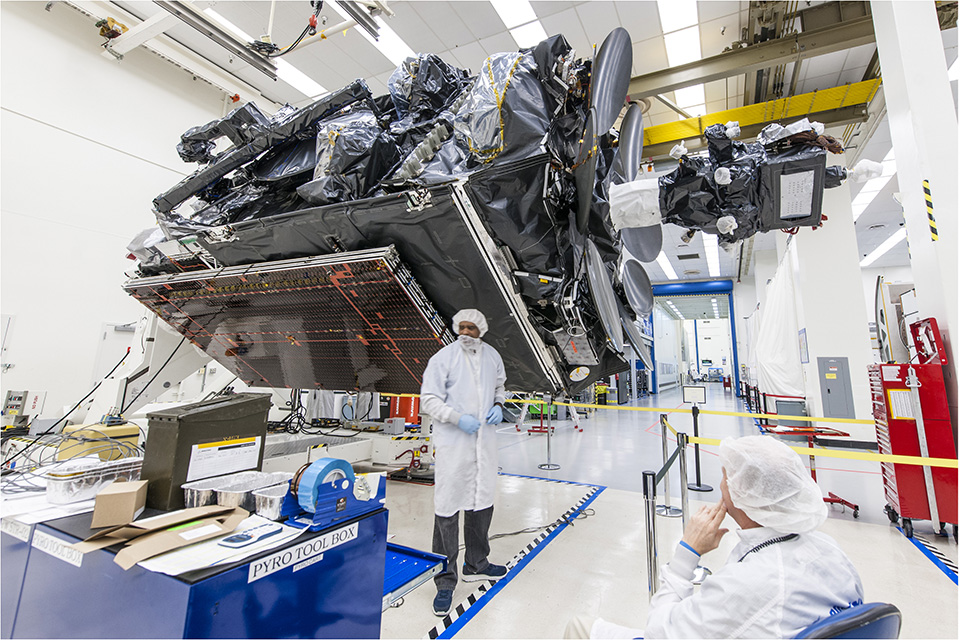 Aerospace and defense companies in Los Angeles set their sights on space this year.
While defense contracts have provided a steady source of revenue for local leaders like El Segundo-based Aerojet Rocketdyne Holdings Inc. and Hawthorne's Space Exploration Technologies Corp. (SpaceX), many are investing in further space projects in preparation for future demand.
"There's a lot of tailwind coming from Department of Defense procurement growth but also on the space side for us," Aerojet Rocketdyne Chief Financial Officer Paul Lundstrom said. "We're about half space, half defense. Space is doing quite well for us. There are a lot of interesting programs going on for us on the space side, particularly here in L.A. at our Canoga Park facility."
With speculation around everything from Mars shuttles to the rapid uptick of global satellite usage, L.A.'s aerospace contractors are working to get ahead of the curve.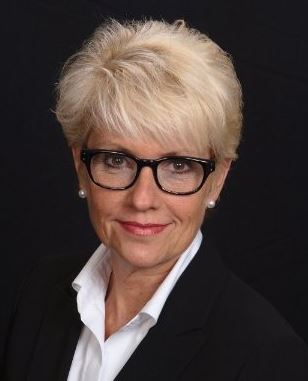 "There's such a great momentum in commercial space and commercial satellites," said Judy Kruger, director of aerospace, defense and advanced transportation for the Los Angeles County Economic Development Corp.
Aerojet Rocketdyne, which employs about 1,500 in L.A. County, estimated it received about $2 billion in total revenue from Pentagon contracts this year. On the space side, Lundstrom said the company is working with NASA to develop the RS-25 space shuttle engines, noting the project is "at a fever pitch and going quite well for us."
Lundstrom also described a partnership with Defense Advanced Research Projects Agency, Boeing Co., and AJR Industries Inc. to test a "next-generation rapid response launch vehicle" − a rocket that can repeatedly launch and deploy with limited cooldown time.
Final frontier
SpaceX, based in Hawthorne, is the prototype for companies that are focusing more on space. The company received roughly $306 million from the Defense Department this year, according George Ferguson, a defense and aerospace analyst for Bloomberg Inc. That's about three times what it received from the Pentagon in 2015.
Ferguson said SpaceX Chief Executive Elon Musk recognized an increased need for satellites and the potential impact of mass production in the industry.
SpaceX's low price point also helps business, Ferguson said.
"The Pentagon will (often) buy a defense satellite from (another company) and will want the cheapest possible lift," he said. "SpaceX is working on the reusable parts and cutting cost; they're absolutely benefiting for defense contracts. In 2018, SpaceX launched 20 rocket engines, reusing nearly all of them."
Another local company profiting off the expansion of the space industry is El Segundo-based aerospace research outfit Aerospace Corp., which accounted for $942 million of defense spending in 2018. Among its 2018 achievements, Aerospace Corp. supported more than 30 launches for Northrop Grumman Corp., SpaceX, and United Launch Alliance, according to a spokeswoman.
Defense dollars
The total estimated Defense Department spending in California has been relatively flat in recent years, according to Ferguson, who estimated that in 2018 the DOD spent $34.3 billion here. U.S Defense Department Office of Economic Adjustment data pegged 2016 spending in the state $36.4 billion.
The DOD spent a total $6.2 billion in L.A. County during 2016 – the most recent year a breakout was available – according to the economic adjustment office.
Major defense projects in California, include United Launch Alliance, a joint venture formed in 2006 between Lockheed Martin Corp. and Boeing Co. provides spacecraft launch systems for the Pentagon, which paid out a total of $355 million for the project in 2018, according to data provided by Ferguson.
Falls Church, Va.-based Northrop Grumman worked on upper-stage launch engines this year for the United Launch Alliance. Aerojet Rocketdyne also contracted with Northrop on the project.
Northrop, which bases its aerospace systems division in Redondo Beach and employs about 28,000 people locally, brought in ….  (STORY CONTINUES AT LA Business Journal, http://labusinessjournal.com/news/2018/dec/14/aerospace-cos-expand-extraterrestrial-offerings/)