Future Forum Series
LAEDC's Future Forums series includes four events each year that deep dive into burgeoning industries like transportation, cannabis, digital entertainment, aerospace, and others. As technological innovation and globalization take the economy in new directions, this region is destined to be an incubator for business opportunities. Each Future Forum will offer a chance to learn about the trends ahead, the workforce demands required and most importantly, the opportunities available ahead.
Our theme for this year, Pathways to a Carbon Neutral Economy, will focus on hydrogen, goods movement, and the green and blue economies. Save your seat for the Future of Goods Movement below!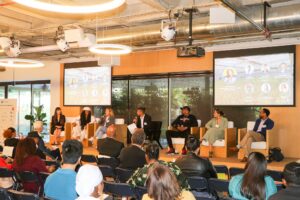 Upcoming future forum events
Thursday, October 6, 2022
8:30 – 11:00 AM
Cross Campus – South Bay
This Future Forum will explore the role clean hydrogen plays in decarbonization, how investments into clean hydrogen will impact the economy, current and future projects being developed, and opportunities for a future workforce.
Wednesday, December 14, 2022
8:30 – 11:00 AM
Port of Long Beach
Click here to register.
Future of the Green Economy
Thursday, March 23, 2023
Future of the Blue Economy
Thursday, June 8, 2023
The LAEDC Future Forum series is presented by our partner, California State University, Dominguez Hills.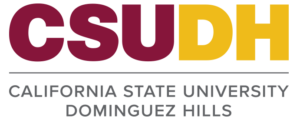 For additional sponsorship opportunities, please contact Shane Cullen, Sr. Events Manager, at [email protected].