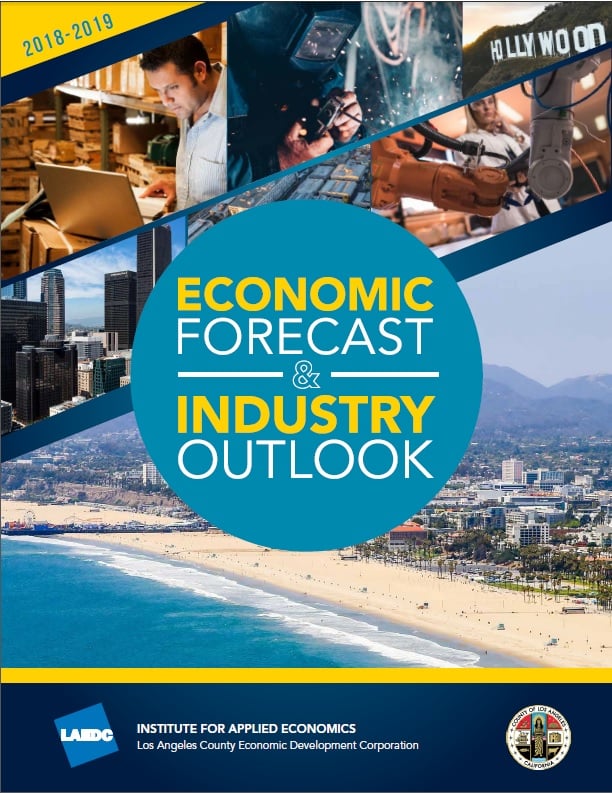 LAEDC's Institute for Applied Economics has published the annual LAEDC Economic Forecast, covering years 2018-2019, with a focus on California and Los Angeles County.  About 500 attendees joined LAEDC for the report's release, and heard from numerous expert speakers, including a panel discussing solutions to the shrinking middle class.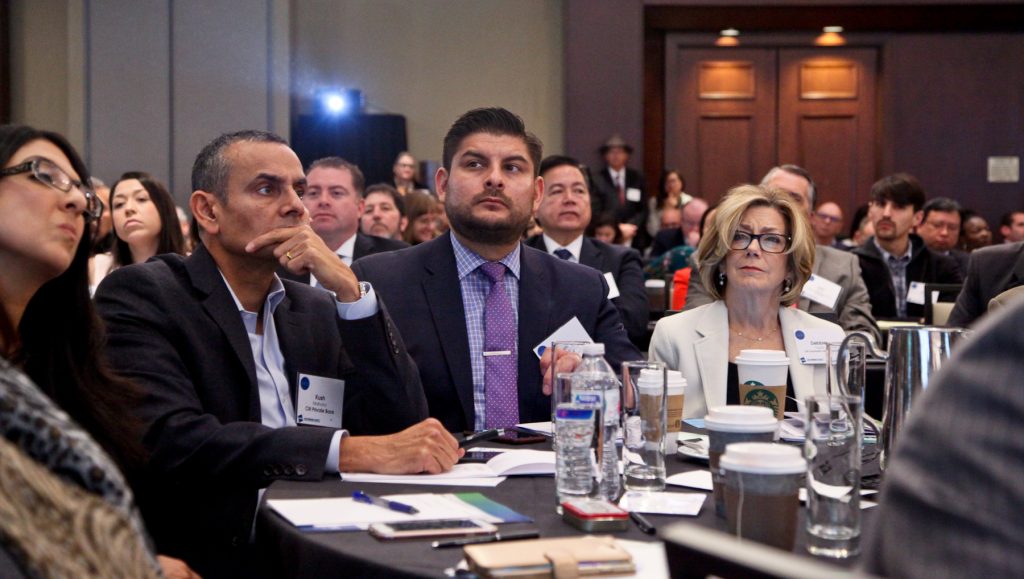 View speaker presentations:
Dr. Somjita Mitra (LAEDC) presentation (CA and LA economy)
Dr. Manuel Pastor (USC) presentation (Shrinking Middle Class)
Jonathan Woetzel (McKinsey & Co.) (Global Economic Outlook)
Media coverage:
The 11 newspapers in Southern California News Group: Report: California outpacing the nation in economic growth, but that's not the whole story
KNX Radio: Mottek on Money http://my.tvey.es/La3b8 (also regular news http://my.tvey.es/q8R5J  and  http://my.tvey.es/Gw98Y )
KPCC: LA's economy is strong — but not for all workers
LA Business Journal (three stories):  Modest Local Job Growth Trend to Continue This Year and Next: Forecast (see more stories below)
CBS-TV News: Report: LA County Unemployment At Lowest Level In Nearly 20 Years
Apparel News: California's Economy Will Continue to Outshine Most of the U.S.
Thank you to our event sponsors!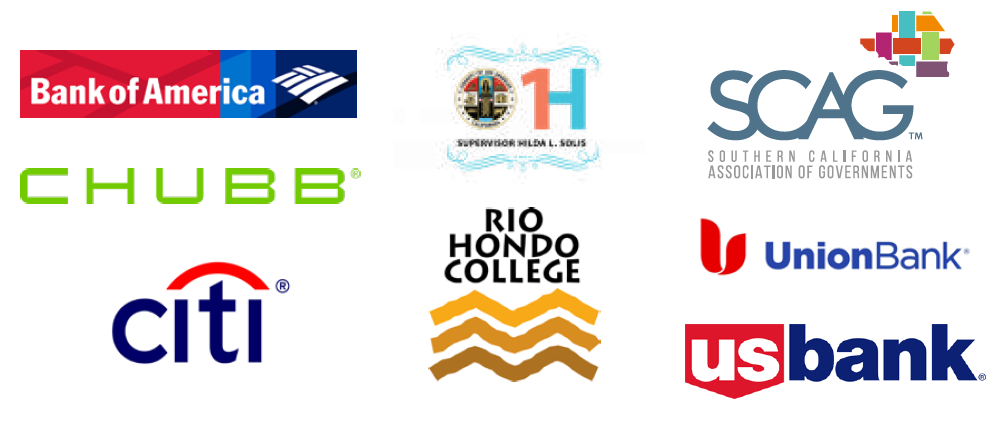 Read more from LA Business Journal: