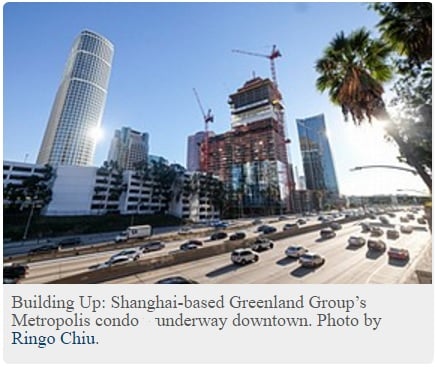 LAEDC and WTCLA executives were both quoted in an LA Business Journal article comparing the current wave of Chinese investment to the longstanding trends of Japanese investment.  The article provides interesting context for understanding the current and future economic activity that this foreign direct investment is driving in the broader Los Angeles region.
Read the article HERE on the website of Los Angeles Business Journal
Pacific Waves
INVESTMENT: China scales L.A.'s economy, but to lesser degree than Japan in 1980s
By HOWARD FINE    Friday, December 30, 2016
They are buying up Hollywood studios. They are making huge investments in L.A. real estate. Their consumer products are driving the local economy.
While those alarms sound very much like they are being sounded over the spate of recent Chinese investment activity in Los Angeles, they also recall the apprehension when Japanese investors came knocking 30 years ago.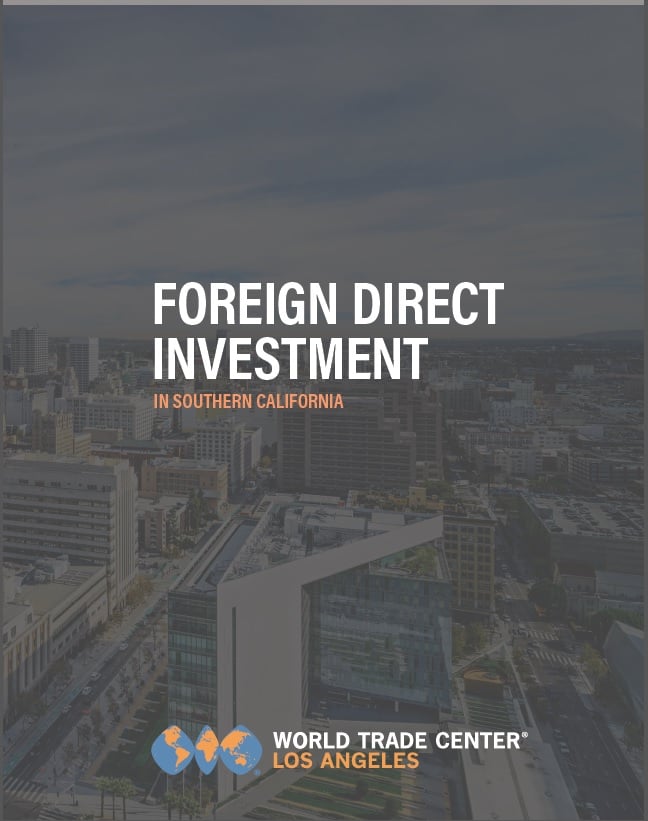 Even as the growing inflow of Chinese money makes headlines today, Japanese companies are still the top foreign investor in Los Angeles, according to a recent economic report. China didn't even make the cut for the top 10 foreign job creators in Los Angeles County.
Los Angeles housed more than 200 Chinese companies in 2015, employing 3,800 and accounting for $279 million in wages, according to Foreign Direct Investment in Southern California, a report by the Los Angeles County Economic Development Corp. and World Trade Center Los Angeles. That paled in comparison to Japan, whose 1,263 local companies provided 42,000 jobs and $2.8 billion in wages that year.
China has been following the same general path as Japan, but isn't as far along, according to Stephen Cheung, president of the WTC.
"I think we are in early innings for Chinese investments across the industrial and real estate landscapes in Los Angeles," he said.
The surge of Japanese investment in the L.A. area began in the 1960s and '70s with the building of North American headquarters for auto and consumer electronic product companies such as Toyota Motor Sales and Honda Motor Co. It shifted to acquisition of office properties in downtown in the mid-1980s, and finally to the purchase of Columbia Pictures and Universal Studios.
At one point in 1986, Japanese companies owned 16 downtown high rises, comprising one-fourth of all office space in that market.
The Japanese surge in high-profile investments diminished after that country's economy plunged into recession in the early 1990s. But it never went away; instead, it diversified into nearly every sector of the local economy.
The Japanese initially set up operations in Los Angeles to help manage products that were being imported into this country, chiefly automobiles and electronics, said Bill Allen, LAEDC's chief executive.
"It was really more of an effort to establish a global brand for these auto and electronics companies," he said.
Over time, Japanese companies began to design and manufacture products here, building automotive design studios and entering the entertainment industry, he added.
Today, the Japanese presence in the L.A. economy is widespread, though somewhat taken for granted.
"It's a very diverse set of investments, from manufacturing and food companies to real estate, electronic gaming, software, and logistics," said Hideaki Takase, general manager of the L.A. branch of the Bank of Tokyo-Mitsubishi UFJ and board member of the Japan Business Association.
The presence also continues to grow. Takara Holdings Inc., based in Kyoto, Japan, announced two months ago it would pay $8 million to gain a majority stake in downtown's Mutual Trading Co. Inc., one of L.A.'s oldest importers of Japanese foods and restaurant supplies.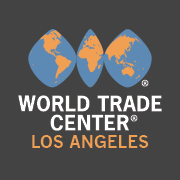 Early stages
While there has been some concern in U.S. political circles about the wave of Chinese investment, so far, it has not generated the same degree of backlash against the Japanese of 30 years ago.
For one thing, Chinese companies and investors have learned from the Japanese experience and are making more of an effort to find out about how the culture and political process works here.
"China has hired people who know what they are doing," said Clayton Dube, head of the U.S.-China Institute, a program of USC's Annenberg School of Communications. "Chinese companies have become more sophisticated in how they interact here in the U.S."
On the other side, local governments here have been more welcoming of Chinese investment, especially after facing years of depleted coffers following the most recent recession. Allen said that local elected officials – including Los Angeles Mayor Eric Garcetti and his predecessor, Antonio Villaraigosa – have gone out of their way to promote Chinese investment.
Like their Japanese predecessors, Chinese businesses first established a significant presence here through imports.
Chinese imports came to dominate cargo traffic at both the ports of Los Angeles and Long Beach in the 1990s, while individual Chinese investors began buying up homes in the San Gabriel Valley.
But it really wasn't until this decade that Chinese companies and investors began focusing on large-scale projects, such as Beijing-based Oceanwide Co.'s plaza tower development, Shanghai-based Greenland Group's Metropolis tower (both in downtown Los Angeles) and, most recently, a three-skyscraper residential project called Olympia near L.A. Live announced in December by City Century, a U.S. subsidiary of Shanghai-based Shenglong Group. (See page 6.)
These projects are just as high profile as Japanese-owned office towers in downtown 30 years ago, with one key difference: Japanese investors purchased "existing skyline" while the Chinese are building their projects from the ground up, according to Cheung.
Building presence
Part of that has to do with the different situations back home.
Japanese real estate prices were in a bubble 30 years ago, especially in Tokyo. So investors were looking for value properties where they could park their money, and Los Angeles at the time was one such place.
For example, in 1986, Shuwa Investments Corp., the L.A. subsidiary of the former Tokyo-based Shuwa Corp., paid a record $650 million for what was then known as the Arco Towers (now City National Plaza).
When the bubble collapsed in 1990, sending Japan's economy into a tailspin, Japanese investors sold off their downtown office towers to generate much needed cash.
China, on the other hand, has been undergoing a massive development and infrastructure boom for the last quarter-century. Many of the companies now investing in Los Angeles – including Oceanwide, Greenland, and Dalian Wanda Group – have all honed their expertise building megaprojects in China and are now seeking to develop a global presence.
"We are China's largest commercial real estate development company," said Rohan a'Beckett, deputy general manager for Dalian Wanda. "We understand development; it's not something to shy away from."
A'Beckett said that as the company seeks to spread its brand of five-star hotels in key markets around the globe, Los Angeles – and Beverly Hills, in particular – stand out as ideal locations.
"If you're looking to establish a five-star hotel brand, what better place to do it than in Beverly Hills 90210? Those five numbers mean something all over the world," he said.
Greenland USA sees downtown as an ideal site for its $1 billion Metropolis project now under construction. When complete, the South Park parcel will consist of three condo towers and a 350-room hotel.
"Greenland USA is focused on large-scale investments in cities that are undergoing transformation, and downtown Los Angeles is very much in the midst of an exciting renaissance," said Gang Hu, the subsidiary's chief executive.
Hu added that building from the ground up is a core tenet for his firm.
"This allows us to develop transformative properties that are designed to spur and sustain these vibrant neighborhoods by creating jobs; creating new homes; and supporting an active, engaged urban community," he said.
This philosophy carries over to Chinese investment in the broader economy.
According to the LAEDC's foreign investment report, China has led even Japan in investing in "greenfield" projects, where foreign companies build facilities from the ground up, in Los Angeles. Chinese companies invested $3.2 billion, creating 10,300 jobs, from 2003 to 2015, while Japan put $2.9 billion into such ventures, creating 7,500 jobs.
Hollywood and beyond
By and large, the investment strategy employed by Chinese enterprises has taken a different approach than their Japanese counterparts of a generation ago.
Japanese companies continued their strategy of establishing global brands, with Sony Corp. purchasing Columbia Pictures and Matsushita (now Panasonic Corp.) purchasing Universal. Until this summer, though, Chinese companies focused more on partnering with existing American studios, buying stakes in slates of films at production companies, according to Lindsay Conner, a partner at Manatt Phelps & Phillips and chairman of the law firm's media and entertainment group.
Conner personally represented a Chinese company in one such recent arrangement: Beijing-based Perfect World Pictures buying a stake in a slate of 50 films with NBCUniversal.
"Chinese investors are trying to gain a base of knowledge and a seat at the table of international production and distribution of content," Conner said of these deals. (See page 10.)
Just as Japanese companies did 40 years ago, Chinese-backed automobile makers see Los Angeles as a natural home, with another twist: Instead of just setting up shop to sell cars in this country, the Chinese are making them here.
Shenzhen-based BYD Motors established its U.S. headquarters in downtown Los Angeles in 2011 and is making electric buses… (continued at LABusinessJournal.com)