Email Stephen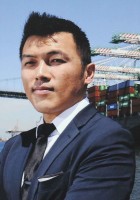 Stephen Cheung is the President of World Trade Center Los Angeles (WTCLA). The WTCLA supports the development of international trade and business opportunities for Southern California companies as the leading international trade and foreign direct investment attraction organization in the Los Angeles region.
Prior to his current role, Stephen was the Secretary General of International Trade and Foreign Affairs for Los Angeles Mayor Eric Garcetti, and was responsible for managing policies and programs related to the Port of Los Angeles, Los Angeles World Airports, International Affairs and Global Trade. In this role, he was the lead organizer for Mayor Garcetti's previous international trade missions to Mexico, China, Korea and Japan.  Furthermore, Cheung implemented the city's strategic plan to make Los Angeles a global capital of clean technology by building the infrastructure to support research, development and manufacturing with key partners.
Concurrently, Cheung was the Director of International Trade for the Port of Los Angeles – the busiest container port in North America, and was responsible for developing programs to increase trade through the Port of Los Angeles, and facilitate goods movement through the Southern California region.
Cheung currently sits on the Board of Advisors of UCLA's Luskin School of Public Affairs and Sister Cities of Los Angeles, while also serving on LA Metro's Sustainability Council and Biz-Fed's International Trade Committee. He has previously served on the Board of Directors of the Los Angeles Regional Export Council and the Los Angeles Business Council.
Stephen was born in Hong Kong and grew up in Los Angeles where he received both his Bachelor of Arts in Psychobiology and Master of Arts in Social Welfare from UCLA. He is fluent in both Mandarin and Cantonese.