Future Forum – The New Health Economy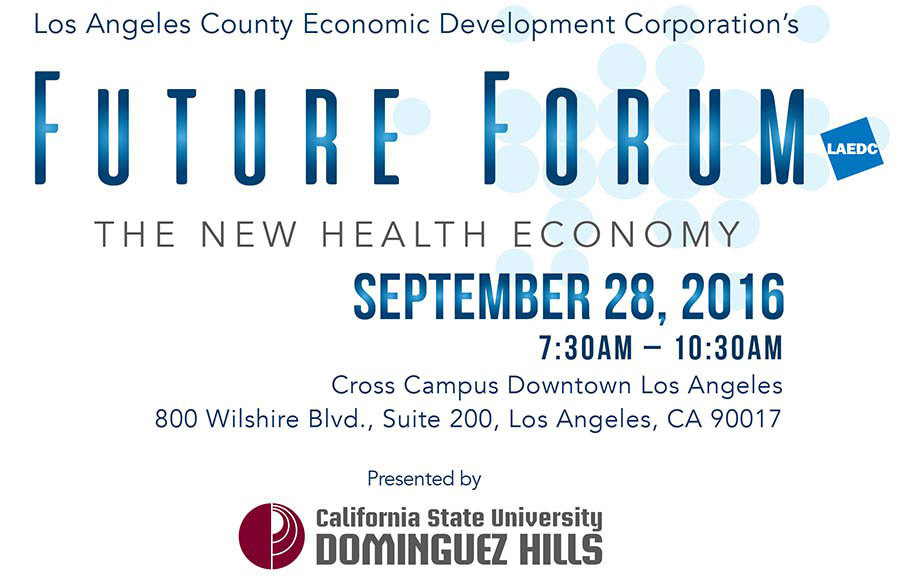 September 28, 2016 @ 7:30 am

-

10:30 am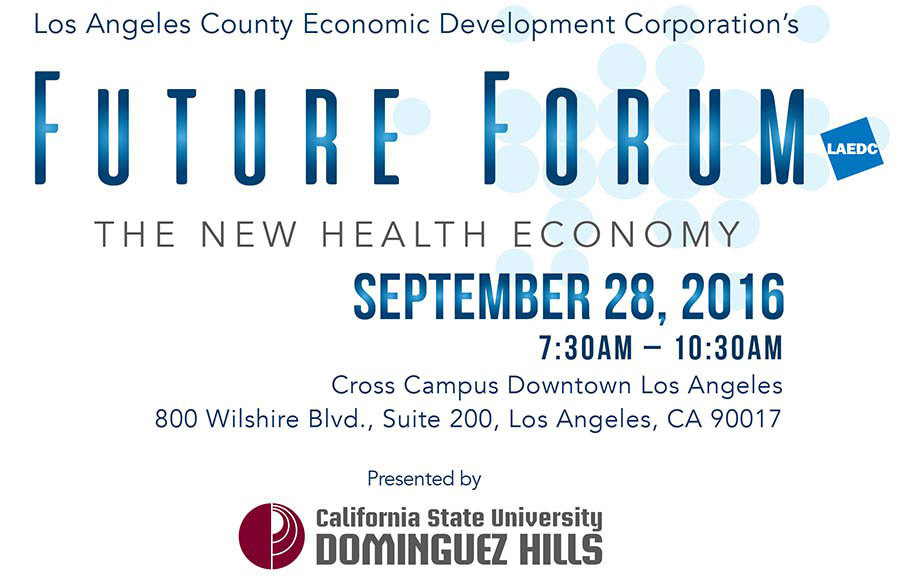 Future Forum: The New Health Economy (Sept 28th, 2016)
REGISTRATION CLOSES SOON — REGISTER TODAY
The  traditional L.A. healthcare industry is headed for rapid change.  Global forces including technological advances and local factors like the arrival of new entrants, plus potential labor supply crisis and changing patient care delivery models will disrupt L.A.'s healthcare economy.
Gain insight from experts at Future Forum on these topics and more:
L.A. companies and partnerships disrupting the status quo
Genome sequencing enters mainstream personal healthcare in L.A.
The upcoming Labor Crisis and new interdisciplinary teams
The Big Flip: Predictive care
New directions for healthcare investment
New healthcare delivery models
As technological innovation and globalization take the economy in new directions, the Los Angeles region has become an incubator for business opportunities that were only an entrepreneur's dream a few years ago.  LAEDC's Future Forum's provide our community with a deep dive into key industries.  Come and hear about new innovations work force demands, and the industry trends of tomorrow.
The Future Forum series sponsor is California State University, Dominguez Hills.  www.csudh.edu
Admission Cost
General Public: $65.00
LAEDC Member: $40.00
Register Now
Questions?  Contact LAEDC's Kathie Wong at [email protected] or at 213-236-4864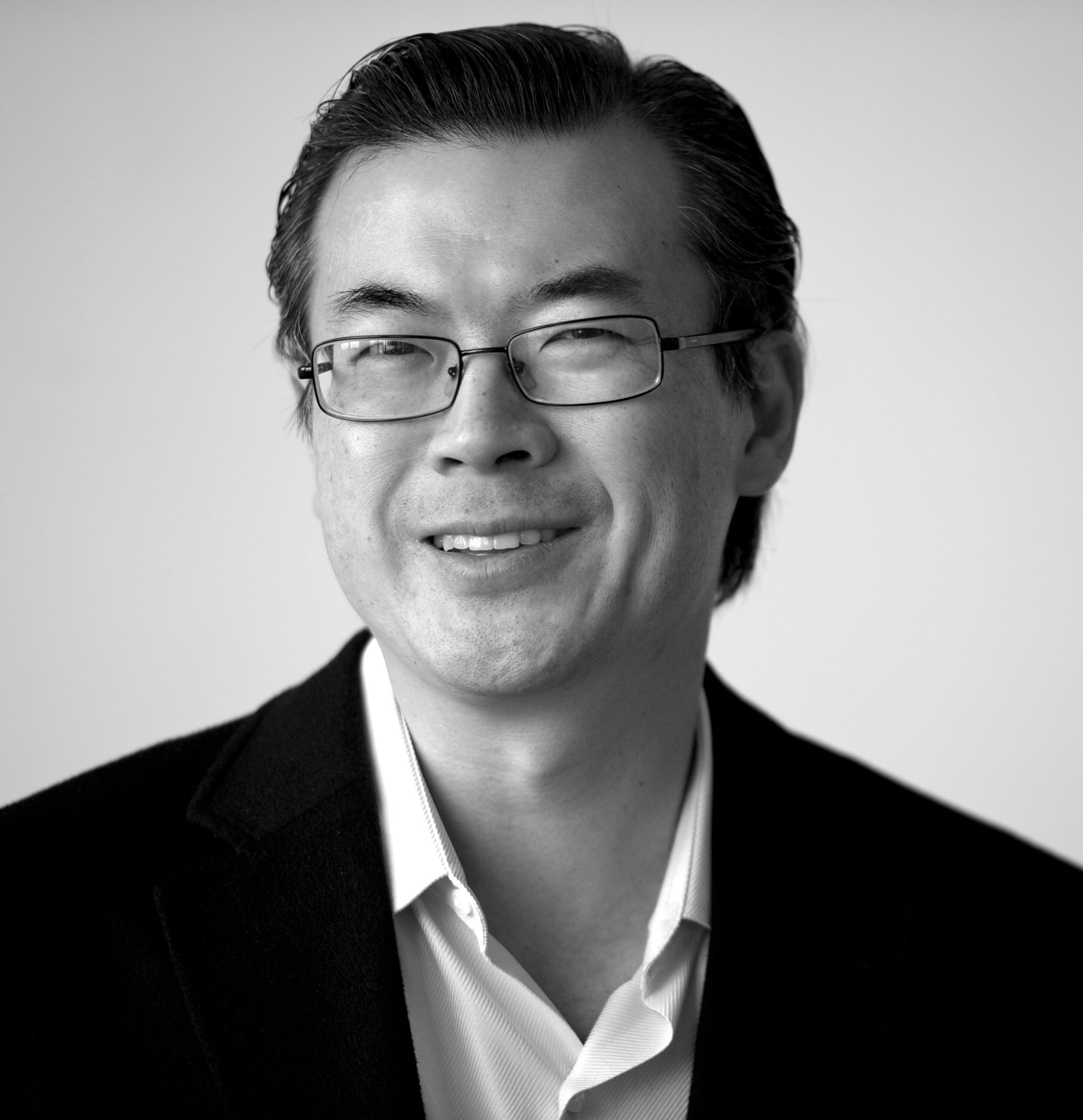 Future of Healthcare: The Real Evolution in Life Sciences, Aging & the Business of Health Care is Ahead of Us
Dr. Joon Yun
Managing Partner & President
Palo Altos Ventures, LLC
Joon Yun is managing partner and president of Palo Alto Investors, LLC, an investment management firm founded in 1989 with $1 billion in assets invested in healthcare. Board certified in Radiology, he served on the clinical faculty at Stanford from 2000-2006. Dr. Joon Yun received his B.A. from Harvard, M.D. from Duke Medical School, and clinical training at Stanford. He has served on several corporate and non-profit boards, and has published dozens of patents, scientific articles, and business essays. Joon Yun recently agreed to donate a $1 million Palo Alto Prize to address aging.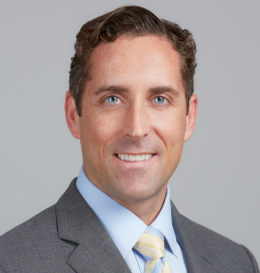 Future Look at the New Health Economy Ecosystem
Andrew Sofield
Partner, Health Industries Advisor
PwC
Andy Sofield is a Partner in PwC's Advisory Consulting practice, focusing on business and consumer strategies for new entrants and innovators in health. He has experience as a strategy, operations and change management consultant in the healthcare, financial services, and consumer products industries, with a particular focus on multi- and digital-channel strategies. Throughout his career, Andy also has gained extensive international experience having lived and worked in seven countries, and travelled to more than 50. Prior to joining PwC, Andy was a Principal at Diamond Consultants, Manager at ZS Associates, and Manager at Accenture. Andy earned an MBA from Northwestern's Kellogg School, and was a visiting scholar at the Sasin School of Management in Bangkok, Thailand. He also holds a BS from Cornell University in applied economics and management, and performed an international exchange at the University of Oxford in corporate strategy and international economics.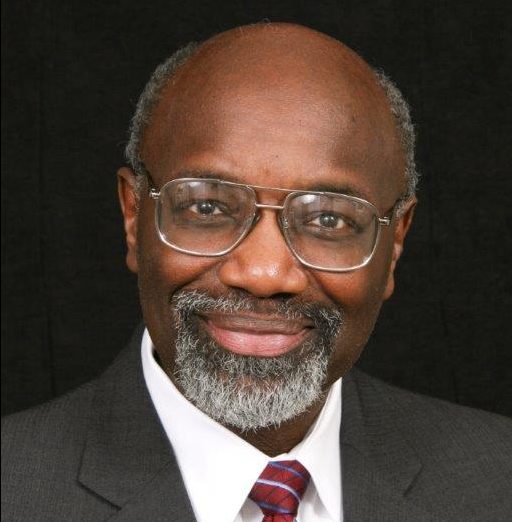 Willie J. Hagan, Ph. D.
President
California State University, Dominguez Hills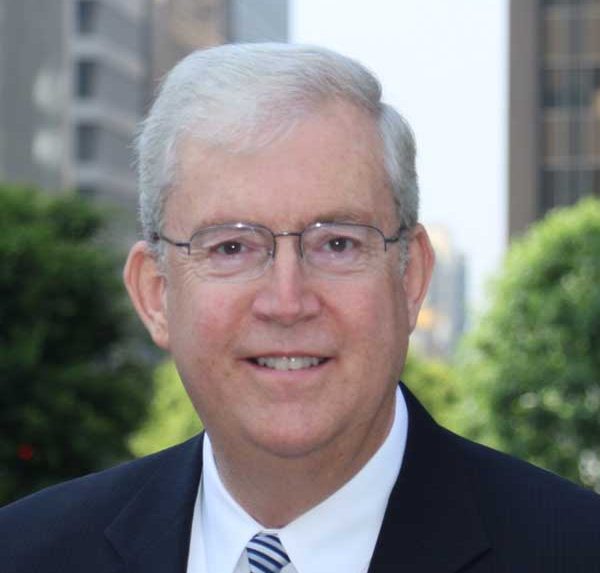 Bill Allen
Chief Executive Officer
Los Angeles County Economic Development Corporation
New Health Economy Panelists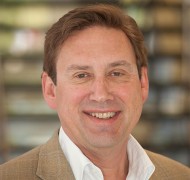 Precision Medicine and Genome Sequencing
Dr. Brad Perkins
Chief Medical Officer
Human Longevity
Dr. Perkins is a visionary physician, scientist, and executive who is responsible for leading all clinical and therapeutic operations at the HLI. This includes collecting and utilizing phenotype data, development of the consumer clinics business, and guiding stem cell therapeutics.
Prior to joining HLI, Dr. Perkins was Executive Vice President for Strategy and Innovation, and Chief Transformation Officer at Vanguard Health Systems, a large multi-state, for-profit, integrated health services provider with nearly 46,000 employees. He helped transform Vanguard from a traditional fee for service healthcare model, to a fee for value, a population health model. Some of his innovative solutions there included: establishing Accountable Care Organizations to improve primary care, implementing an award winning tele-radiology program, and starting a $167 million venture capital fund to support Vanguard's transformation programs.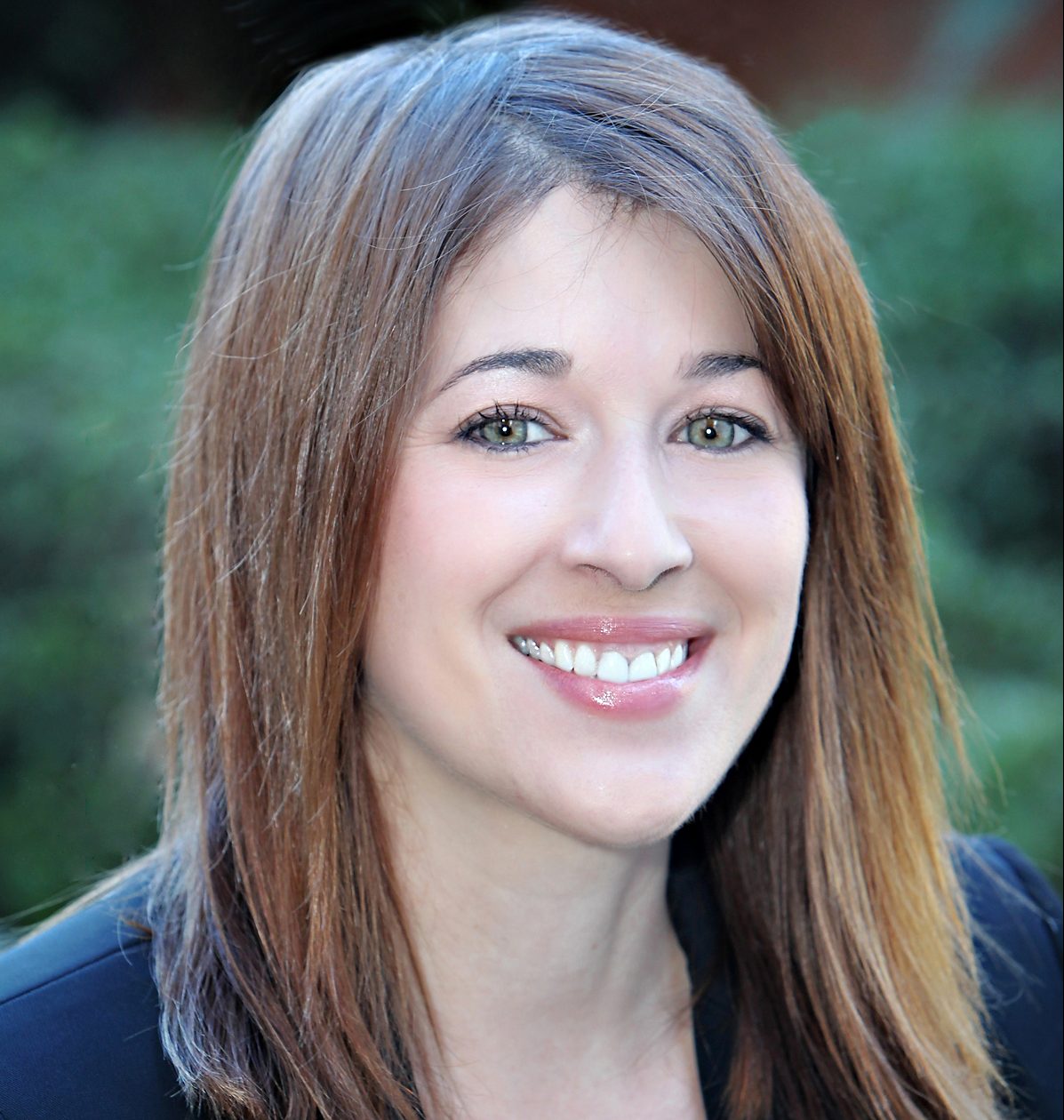 Technological Innovations in Healthcare Delivery
Jessica Rousset
Director, Center for Innovation
Children's Hospital Los Angeles
Jessica Rousset is the director of the Center for Innovation, overseeing intellectual property, licensing, new ventures, strategic partnerships, research collaborations and business development for Children's Hospital Los Angeles. She is co-director of the Consortium for Technology and Innovation in Pediatrics (CTIP), an FDA-funded pediatric medical device consortium. She received her master's degree in biochemical engineering at the Institut National des Sciences Appliquées in Lyon, France. Prior to joining CHLA, Jessica worked as a licensing professional at The Scripps Research Institute in La Jolla, California. She also held positions in R&D, Clinical Development, and Business Development at GlaxoSmithkline Biologicals, GSK's vaccine division located in Brussels, Belgium. Jessica is a member of the Association of University Technology Managers (AUTM), the Los Angeles Venture Association (LAVA), the Southern California Biomedical Council (SoCalBio) and an advisory board member of the Los Angeles chapter of the Licensing Executives Society (LES).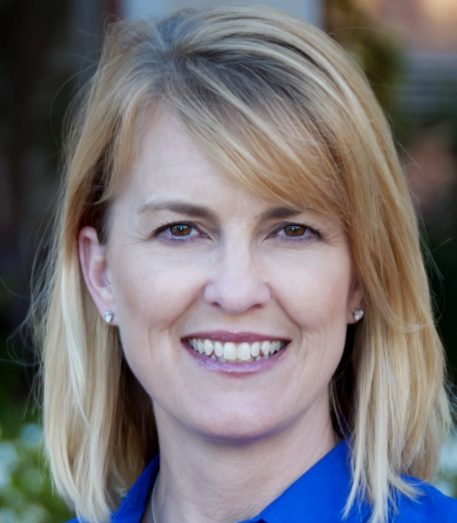 The New Health Economy and Workforce Development
Leah Vriesman
Director
UCLA Executive Programs in Health Policy & Management
Leah Vriesman is Associate Professor, and the Director of Executive Programs in Health Policy & Management in UCLA's Fielding School of Public Health. She teaches Strategic Management of Health Service Organizations, International Comparative Health Systems, and Health I.T. Systems.  Dr. Vriesman is also a visiting professor at the University of Colorado–Denver, teaching International Pharmaceutical Marketing Management, and is an experienced distance learning faculty member.
Dr. Vriesman is also President and Founder of Excel Research, LLC, a strategic healthcare management and leadership consulting firm. Specializing in leadership development in provider organizations and the pharmaceutical and biotechnology industry, Excel Research primarily conducts executive development, strategic analysis, and market projections. Prior to founding Excel Research, Dr. Vriesman was Senior Director of North American Business Development within the Medical Technology Practice at The Lewin Group, an international health policy and research corporation, and subsidiary of Quintiles Transnational.
Dr. Vriesman received her PhD in Medical Sociology from UCLA (2001) and her MHA and MBA in Strategy and Finance from the University of Minnesota-Minneapolis (1991).
For information about upcoming events, please get in touch with  Riccardo Ruffolo.