SoCal Aerospace Council 1st Working Session 9/29
Thursday, September 29, 2016
PDT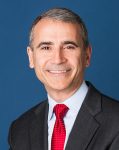 The SoCal Aerospace Council (formerly Jobs Defense Council) is hosting a working group session designed to garner feedback and generate an agenda for the council. This will help establish the Council's agenda for the year ahead, and input from stakeholders in the industry is vital.  We look forward to hearing from Steve Isakowitz , President and soon-to-be CEO of the Aerospace Corporation (left image), and Assemblyman David Hadley, who has been a champion for the Southern California aerospace industry in Sacramento (right image).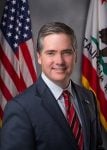 The SoCal Aerospace Council (or SCAC) is comprised of elected officials, prime contractors, suppliers, labor groups, workforce development organizations, and other key members of the aerospace community united in support of the Southern California Aerospace Industry.  To build and develop a globally competitive aerospace community, the SCAC has focused its efforts on three key areas of focus: (1) business development through supply chain leverage, (2) technological innovation, and (3) public policy input. The SoCal Aerospace Council also serves as an additional gateway to applicable business assistance and trade facilitation services offered through the LAEDC and partner economic development organizations.
The event is 8:00am – 10:30am on Sept 29th, 2016 at Loyola Marymount University, on L.A.'s west side.
RSVP is required in advance and seating is limited.  Click here to RSVP:  https://goo.gl/fuAFi7
Participants will discuss actions that can be collectively taken in support of the proposed 2016-2017 Council Agenda:
Goal 1: Exploit aerospace-related procurement and programmatic opportunities for Southern California, and resolve any major industry challenges to conducting business in Southern California 
Goal 2: Curate and publicly disseminate the most up-to-date information about Southern California's existing and fast-emerging Aerospace & Defense Industries to highlight their breadth and strength
Goal 3: Accelerate basic, applied and translational research, along with the transfer of the resultant technologies, in both defense and consumer-facing commercial applications
Goal 4: Provide on-the-ground transactional assistance to the aerospace supplier network through "Red Capet" services and no-cost technical assistance
Goal 5: Deploy a military advisory council to advocate and protect defense-related assets, such as military bases, in the Southern California region
Goal 6: Mobilize proactive and responsive advocacy efforts in defense of the industry