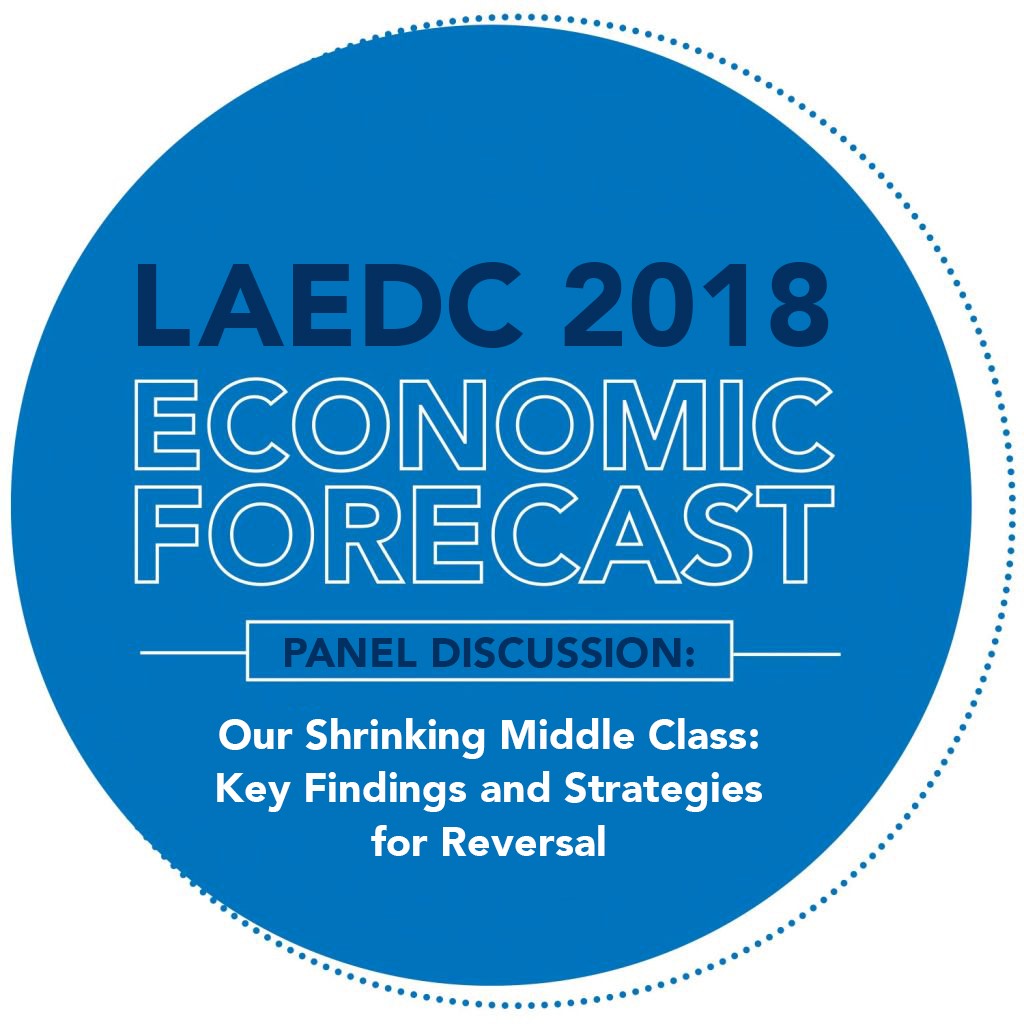 View an event recap here.
LA County is thriving, but many middle-income jobs have left our region, and have been replaced with lower wage jobs. Real incomes are dropping and housing costs are spiraling. If unchecked, these trends will reduce standards of living for all of us, and put the American Dream out of reach for hundreds of thousands of our neighbors in LA County.
What strategies and actions will enable more Angelenos to live the American Dream of a middle-class lifestyle?  Can our Low to Moderate Income (LMI) communities advance, if we better connect our underutilized labor to the innovative industries that drive the regional economy?  Experts will discuss the roles of public policy, industry growth, education and the changing skills required by the jobs of the future, as we develop answers.
LAEDC's Economic Forecast will also provide a valuable look ahead at projections for the national, state and local economy, with insights you can use to inform your decisions.