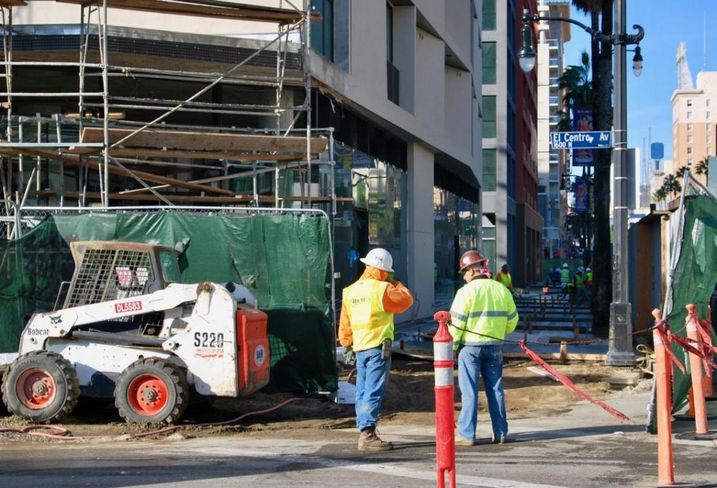 LAEDC's economists reviewed the January jobs data for LA County and a few things stood out as significant.
The 9.3% year-over-year increase in Scientific Research & Development is definitely a bright point and indicates our region is making the right investments in order to succeed in the high tech knowledge based economy.
The 4,300 jobs added in Building Construction and 7,200 jobs added in Transportation and Warehousing are a strong positive, and both are signs of continued economic expansion year-over-year.  It's great to see the construction hiring because it represents progress on delivering more housing, which we desperately need in the region.
In addition, the 5.8% year-over-year increase in jobs in the Aerospace production sector is a positive sign for this key industry in LA, which tends to have strong wages and positive ripple effects throughout the region.
The substantial declines in sectors of Motion Picture & Sound Recording (5,700 jobs lost year over year, – 4.2%) and Performing Arts (4,400 jobs lost year over year, or -10.9%) are a worrisome sign for our entertainment industry despite record box office grosses and a strong economy.  Some of these employment losses may be stemming from consolidation of large studios.
Regarding national February data, which was also made available today, the addition of only 20,000 jobs indicates that we may be finally reaching full employment, the major positive of this is that it's finally translating into wage growth, with wages up 3.4% year over year, exceeding inflation over the same period by nearly 2%.  Remember, we had 300,000 jobs added nationally in January, so a lower February increase might simply be some fluctuation as many job openings were filled in January.
LAEDC's recent economic forecast projects slow growth in the coming two years for LA County, and you can learn more HERE.