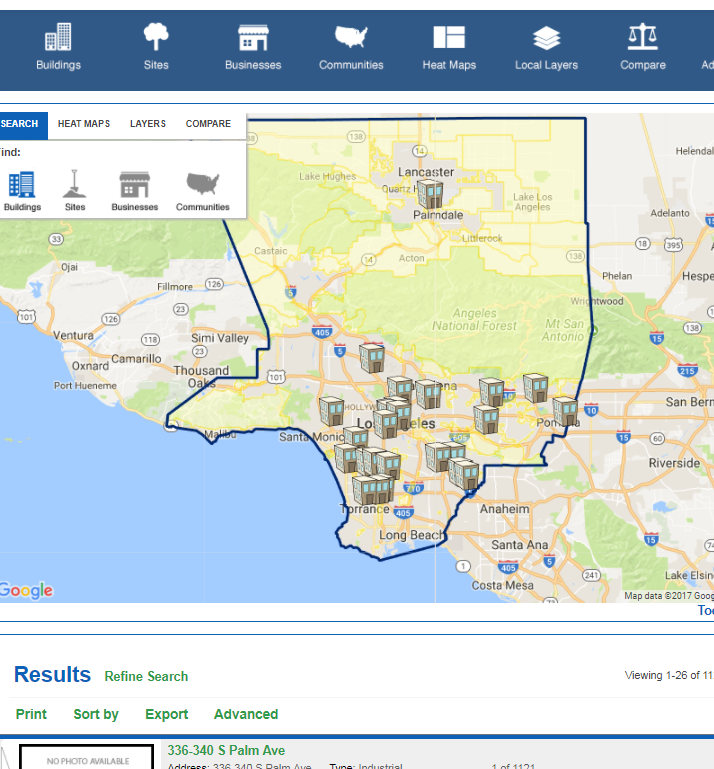 A new, comprehensive portal displays available commercial and industrial sites throughout the entire County of Los Angeles region.
It has never been easier to identify properties for businesses seeking to locate or expand in L.A. County, thanks to a new portal that the County of Los Angeles CEO's office has made available.
The website, www.LocateLACounty.com utilizes a real estate listings feed, and a flexible set of filters to find locations by zoning, square feet, proximity to desired geographies, and numerous other criteria a business specifies.  Demographic and workforce data are available within a selectable radius of the listed sites, and nearby businesses are also displayed on the mapping interface, to show competitors and suppliers, for example.
The portal also provides side-by-side comparisons of properties that best match search criteria.
LAEDC Business Assistance district managers are also available to help with confidential site searches, and are often aware of government owned parcels or incentives that may be of interest.
Visit www.LocateLACounty.com