Winning Cities to be named at LAEDC Eddy Awards, alongside Honorees Mark Suster, Cedars-Sinai, Cal State LA
 Listen to LAEDC's Bill Allen talk Eddy Awards on KNX radio
LOS ANGELES, CA  (SEPTEMBER 15, 2017) – The Los Angeles County Economic Development Corporation (LAEDC) today announced the finalists for its 2017 Most Business-Friendly City in Los Angeles County Award. The cities of Compton, Downey, Inglewood, Lakewood and Long Beach are finalists for the population 68,000 and over category, and the cities of Arcadia, Azusa, Monrovia, Rosemead and Santa Fe Springs are finalists in the population under 68,000 category.  One winner from each category will be announced live at the 22nd Annual Eddy Awards® on Thursday, November 9th, at the new Intercontinental Hotel at the Wilshire Grand in Downtown Los Angeles.
Business-friendly programs and services are a critical factor in job-creation.  The finalists were selected through independent review by a panel of blue ribbon judges, based on the following criteria:
o Demonstrated priority commitment to economic development
o Excellence in programs and services designed to facilitate business entry, expansion, and retention
o Competitive business tax rates and fee structures
o Availability of economic incentives
o Effective communication with and about business clients
CITIES with POPULATIONS of 68,000 and OVER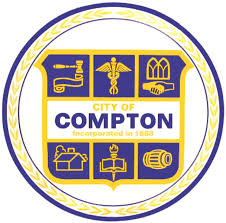 COMPTON
Compton's business friendliness and public engagement help companies succeed. The City's business loan programs, online permit portal, and business roundtables that seek input for new initiatives are all examples of business-friendly practices. Monthly town hall meetings help residents, business owners, community and government work together. Many businesses utilize the City's Careerlink, which provides businesses with free recruitment, interview and placement services to encourage local hiring. Compton is a friendly city that will work with employers and residents in harmony to increase prosperity.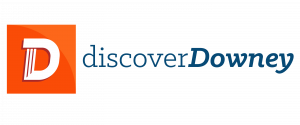 DOWNEY
The City of Downey's pro-business approach, progressive city government, and strong local economy make the city an excellent business location. The area has great housing stock, a high quality of life, a skilled workforce, and a diverse population. Economic Development staff that serve as ombudsmen expertly assist businesses with entitlement, development and approval processes.  By ensuring public safety, encouraging economic growth, and supporting environmental responsibility, Downey remains a positive example and its essence of community is what makes it such a special place.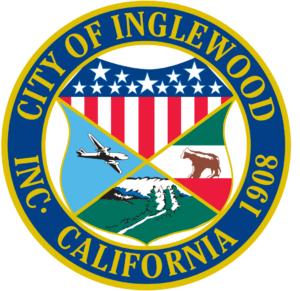 INGLEWOOD
The City of Inglewood is increasingly known for attracting major real estate and entertainment investments, and welcomes new businesses with a customer service approach, due to the diligent efforts of City staff to be attentive, responsive and accessible for new and renewing businesses in the City. There is a one-day turnaround in business licensing, expedited permitting process, and the City's planning efforts to attract new businesses. City staff also meets with business owners to go through the pre-submittal process to expedite plan check and permitting.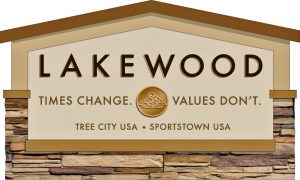 LAKEWOOD
Lakewood was built as the largest planned community in America in the 1950s. Attracting new business was the key to Lakewood's original success and the city continues that priority today. Lakewood offers expedited building plan checks and, for many projects, over-the-counter plan approvals, which allows for the prompt, professional turnaround of development requests. A business-friendly culture is strengthened by customer service training for all city employees, and sets a positive foundation for business workshops, site visits, and relationships. The "Shop Lakewood" publicity program and other services welcome new businesses and promote them to local residents. This is a reason why local and national businesses continue to choose Lakewood.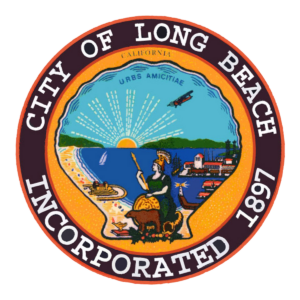 LONG BEACH
Long Beach is a forward-thinking city that is committed to creating economic opportunities for workers, investors, and entrepreneurs. Economic development is a key citywide priority, which has resulted in a number of improvements and innovations to economic development programs and services, including; Pacific Gateway, helping businesses find qualified employees; the i-team which leads initiatives to make it easier to start and grow a business in the city, and; the Ombudsmen, which serves as a central point of contact to help businesses. Long Beach partners with the public, private, and non-profit sectors to create a supportive, vibrant and resilient economy that will provide a higher quality of life for residents.
CITIES with POPULATIONS UNDER 68,000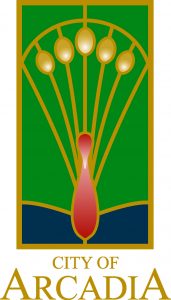 ARCADIA
Encapsulated in their marketing campaign "See Arcadia. Above & Beyond", Arcadia prides itself on having a nimble and dedicated city staff, a vibrant local economy, and a business friendly approach committed to going above and beyond your expectations. City highlights include Santa Anita Park, Westfield Santa Anita mall, a resurgent historic Downtown District, and world-renowned Asian cuisine. Arcadia's high quality of life, great schools, and cultural amenities continue to attract new residents and visitors, and a new business-friendly zoning code adopted in 2016 demonstrates the City's continued commitment to cutting red tape, promoting economic growth, and supporting local businesses.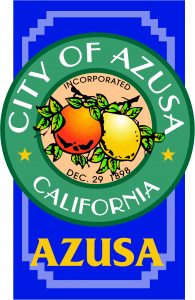 AZUSA
A new Azusa is emerging. The City is revitalizing the community by offering new choices for living, working and exploring. The City understands that providing the highest quality of life is a means of achieving positive economic development benefits. Nestled at the foot of the San Gabriel Mountains National Monument and with access to a reliable source of water, affordable electric rates and a sustainable infrastructure featuring two light rail Foothill Gold Line Stations, Azusa is prepared to be the ideal destination for residents, businesses and explorers.

MONROVIA
Monrovia, a dynamic community blending small town charm with big city amenities, and home to nearly 40,000 active and engaged residents, is also a world class place to do business. In Monrovia, every business is valued as a partner in serving the people of Monrovia to create a community that offers a premiere quality of life. The city's partnership with businesses starts at the onset of the businesses' establishment and lasts long after the business has opened its doors. Monrovia invites you to experience all that it has to offer and be a part of its thriving community.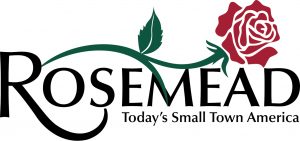 ROSEMEAD
Rosemead is a business-friendly city that welcomes the opportunity to work with new and existing businesses. Rosemead provides a one-day turnaround in business licensing, has a very low tax rate, provides expedited permitting processing, strategic planning, and has the ability to attract and retain a dynamic range of businesses. In addition, the Business Walk program ensures city staff visit businesses to listen to concerns and needs, and offer various resources to set a foundation for continued success.

SANTA FE SPRINGS
Santa Fe Springs is ready for business. The city is strategically located with access to major seaports, airports, and transportation corridors. Over 60% of the city is zoned for retail, office, and industrial uses. Santa Fe Springs has low property taxes and permit fees. The city's friendly, accommodating staff takes a common sense approach to development and finds a pathway to "yes." The city actively supports local businesses, social services, and the arts. The excellent location, thriving business community, and supportive government make Santa Fe Springs a business friendly city in LA County.
LAST YEAR's CITIES
At the 2016 Eddy Awards, the City of Pico Rivera and the  City of City of Santa Clarita were recognized as the Most Business Friendly Cities.  View a short video on best practices at City of Pico Rivera.
2017 HONOREES
In addition to the live announcement of the Most Business Friendly Cities in L.A. County, the Eddy Awards gala will also celebrate three individual, corporate and education honorees.
Mark Suster is Managing Partner of Upfront Ventures, and LAEDC's Individual Honoree for the 2017 Eddy Awards. A two-time entrepreneur turned venture capitalist, Mark's extensive experience in leading investments that include MakeSpace, uBeam, mitu, Osmo, and Maker Studios (acquired by Disney in 2015) has significantly guided budding entrepreneurs through L.A.'s VC market. As Mark manages the largest and most active early-stage fund ever raised in the region, he has become a key player in L.A.'s tech scene by concentrating about half of those investments in the local area.
While Mark oversees L.A.'s largest venture capital firm, he also wields impressive clout via his popular blog Both Sides of the Table and startup advice platform Snapstorms. As part of a small handful of VC bloggers, Mark consistently provides resources for entrepreneurs on raising angel funding, shares insights on the trials of startups, and drives awareness for organizations benefitting Angelinos.
Mark is also very active philanthropically, including his work with LA Kitchen and via Upfront Ventures' support for Defy Ventures which teaches entrepreneurship to incarcerated men and women.  Marks' positive impact on LA's social and economic fabric represent leadership and excellence on many levels.
Cedars-Sinai, the Corporate Honoree for the 2017 Eddy Awards, is widely renowned for the quality of its patient care, research, education and community service, and for its role in meeting the changing healthcare needs of one of the most diverse regions in the nation.
Cedars-Sinai is not only one of the largest jobs-creating employers in the L.A. County region, with over 12,000 employees, it is also an engine for innovation and economic development. Its physicians and scientists continually pioneer new technologies, medical treatments and devices, and its technology transfer and tech accelerator programs have helped bring new treatments to millions of patients while strengthening the regional economy.  In addition, Cedars-Sinai is a leader in workforce development, and thousands of budding healthcare professionals have honed their talents through Cedars-Sinai training programs, gaining the skills that lead to well-paying jobs.
Equally important, Cedars-Sinai has demonstrated a long-standing commitment to supporting the greater Los Angeles community and its most vulnerable and under-served residents. Through a broad spectrum of community-based activities and outreach initiatives, Cedars-Sinai provides fundamental healthcare and livelihood programs to local neighborhoods, schools, homeless shelters, clinics and community centers. In addition to these extensive community programs and local partnerships, Cedars-Sinai also provides free and part-pay care at its medical center that assists the uninsured and those with limited means. Cedars-Sinai serves more Medicare patients than any other hospital in California and is also one of the largest providers of Medi-Cal services among non-government hospitals across the state.
California State University, Los Angeles is the Educational Honoree at the 2017 Eddy Awards. The university is ranked #1 in the United States for upward mobility, underscoring the power of education in elevating students, their families and communities. As a vehicle of social mobility, particularly focused on educating a diverse body of first-generation college students, Cal State LA consistently strives to transform the role of public universities and lay the groundwork for its students to climb the income ladder.  The university not only provides jobs for several thousand employees, but every year graduates more than 5,000 students with the skills they need to obtain well-paying jobs in our workforce. A majority of them remain in the Los Angeles region and contribute to the vibrant local economy.
Over the past few years, Cal State LA has focused on developing a new entrepreneurial ecosystem in the L.A. and the San Gabriel Valley region. As part of an initiative to attract businesses to the area, provide students additional employment opportunities, and revitalize the region, Cal State LA plans to launch LA BioSpace, a new incubator.  Scheduled to open in 2018, LA BioSpace will help new companies by providing access to equipment, conference rooms and laboratory space. This facility will anchor the eastern edge of an area known as the Bioscience Valley, and will enable startup firms to develop innovative technologies and turn scientific advances into job-creating businesses.
Cal State LA is also a trailblazer in its efforts to collaborate with local industry. The university has partnered with life-science business Grifols Biologicals Inc. to develop a summer science academy to introduce high school students to careers in the STEM fields.  CSULA represents the best of LA County's educational institutions.
About the Eddy Awards®    www.laedc.org/eddy
The Eddy Awards were introduced by LAEDC in 1996 to celebrate exceptional contributions to economic development in the L.A. region, consistent with LAEDC's focus on advancing opportunity and prosperity for all. The Eddy Awards gala dinner, where our region's leaders come together, includes California's only "business-friendly city" award, highlighting programs and services that foster job-creation. This is LAEDC's only fundraiser, and an opportunity for civic-minded organizations to support our public-benefit mission.  For sponsorship or tickets, contact Rick Moelis at 213-236-4812 [email protected]
About LAEDC   www.laedc.org
Los Angeles County Economic Development Corporation (LAEDC) is advancing opportunity and prosperity for all. This is achieved via collaborative economic development leadership, objective economic research and analysis, strategic assistance to government, business, and education partners, and targeted public policy. LAEDC was established in 1981 as a private, non-profit, public benefit corporation.    www.laedc.org
Media contact: Lawren Markle, Director of Public Relations, [email protected], 213-236-4847