WTCLA presents 2020 Report on Foreign Direct Investment into CA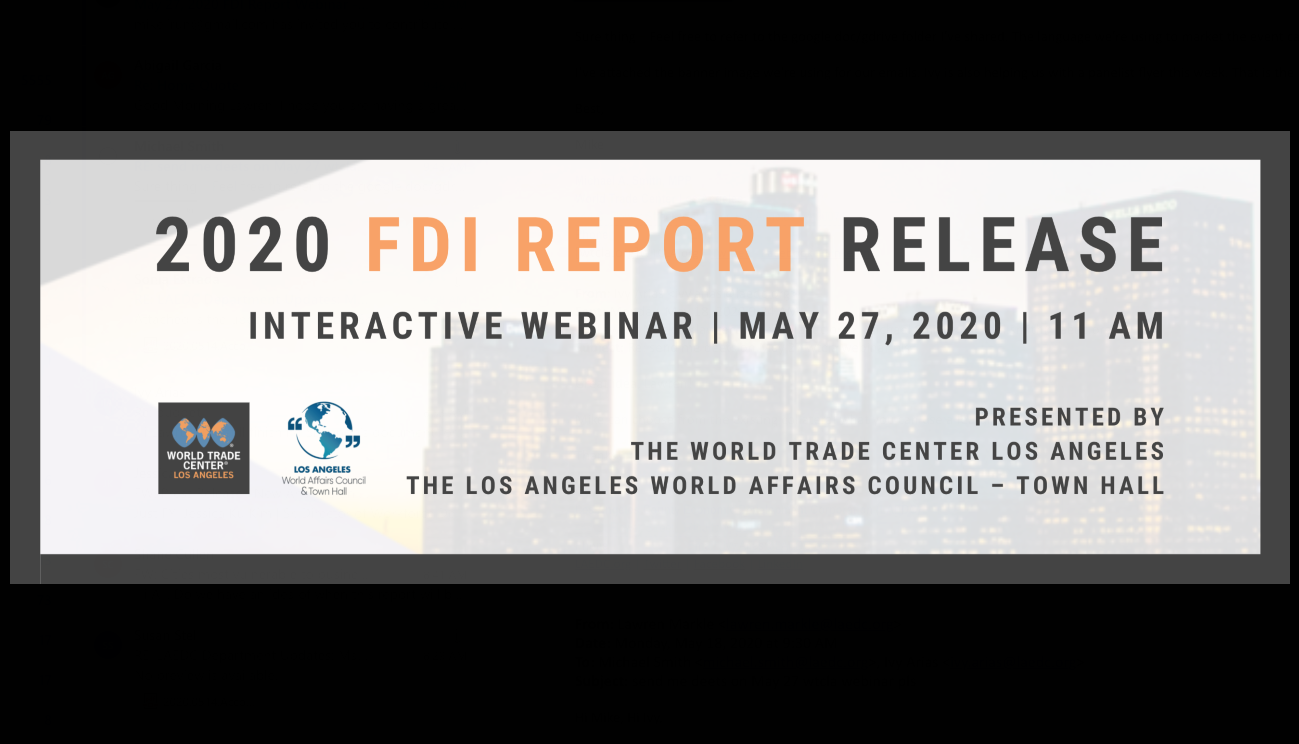 May 27, 2020 @ 11:00 am

-

12:00 pm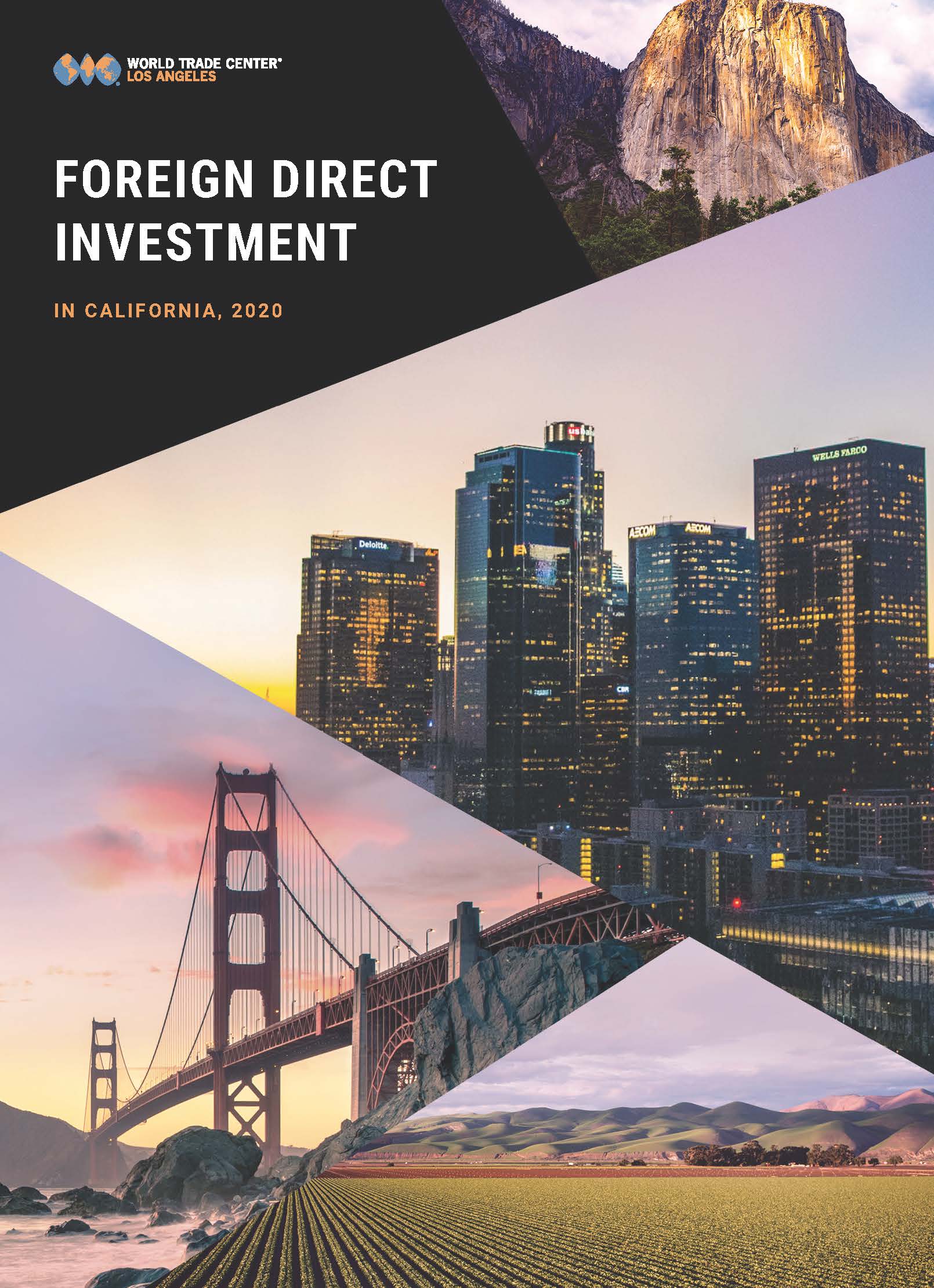 On Wednesday, May 27, 2020, the World Trade Center Los Angeles (WTCLA) and the Los Angeles World Affairs Council – Town Hall (LAWACTH) will host a free webinar that presents WTCLA's 2020 Foreign Direct Investment Report that covers the entire State of California. The webinar will include a one-on-one discussion with California's Lieutenant Governor Eleni Kounalakis, and a panel discussion with the report's researchers and economic development representatives from around the state.
The Los Angeles Economic Development Corporation (LAEDC) as well as the report's partners, the California Governor's Office of Business and Economic Development (Go-Biz) and Loyola Marymount University's College of Business Administration and its Center for International Business Education (CIBE), will be joining to discuss the report's findings surrounding foreign-owned enterprises throughout California; the first time a foreign direct investment report of this magnitude has been created. A one-on-one conversation with Lieutenant Governor Kounalakis will highlight some of the FDI strategies being discussed to assist with the economic recovery as a result of COVID-19.  After the discussion, a panel discussion will explore how regional economic development organizations are preparing for economic stabilization and recovery in their communities through the lens of international business, investment, and trade. This 60-minute webinar will also provide time for a 10-minute Q&A from the audience.
For information about upcoming events, please get in touch with  Riccardo Ruffolo.