GREEN ECONOMY COMMITTEE: Senator Fran Pavley
JOIN US! Please join us as we host Senator Fran Pavley, Representing the 27th District. 
Details upon RSVP  /  RSVP: [email protected]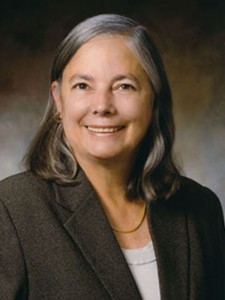 Senator Fran Pavley is a native Angeleno and grew up in Sherman Oaks. She has spent her lifetime living and working in Los Angeles and Ventura counties as a parent, educator, and elected official. She lives with her husband, Andy, a veteran and lifelong teacher, in Agoura Hills, where they raised two children and four guide dogs for the blind.
She received her master's degree in environmental planning at California State University, Northridge; taught middle school for 28 years; and completed her teaching career in Moorpark, California. In 1982 Senator Pavley became the first mayor of the City of Agoura Hills, and she served for four terms on the city council. In 2000 she was elected to the California State Assembly, where she served three terms (six years). She was elected to the California State Senate in 2008. Currently, Senator Pavley represents approximately 931,000 people in the 27th district, which includes parts of Los Angeles and Ventura counties.
Senator Pavley serves as the chair of the Senate Natural Resources and Water Committee and is a member of the following Senate committees: Energy, Utilities, and Communications; Environmental Quality; Budget and Fiscal Review; Budget Subcommittee #2 (Resources, Environmental Protection, Energy, and Transportation); Governance and Finance; and Legislative Ethics. She also chairs the Select Committee on Climate Change and Assembly Bill 32 Implementation.
Senator Pavley currently is pursuing legislation that sets an overarching climate-pollution reduction target for 2050 that would provide California businesses with regulatory certainty while also strengthening the economy and improving public health, especially in communities disproportionately impacted by pollution. Other legislative proposals this year include a teacher recruitment program to address the plummeting enrollment rates in the state's teacher-training programs (enrollment has dropped by 74 percent in the last dozen years), and measures to protect public safety, including a bill to strengthen domestic-violence and sexual-assault prevention laws.
For information about upcoming events, please get in touch with  Riccardo Ruffolo.