WATER COMMITTEE: Felicia Marcus, Chair, CA State Water Resources Control Board
July 29, 2015 @ 12:00 pm

-

1:30 pm
Please join us as we host Ms. Felicia Marcus, Chair to the California State Water Resources Control Board.
Details upon RSVP  /  RSVP: [email protected]
As we all know, the state of drought in California is unprecedented and calls for immediate actions to find alternative ways to ensure the conservation of water for the present and future generations. On May 5, 2015, the State Water Resources Control Board adopted the 25 percent mandatory water conservation regulation. Join us as we have an intimate discussion with Ms. Marcus on these action items and future regulations along with addressing some of your concerns and questions.
About our Speaker: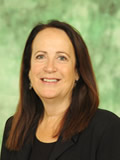 Felicia Marcus was appointed by Governor Jerry Brown to the State Water Resources Control Board (Board) for the State of California in 2012, and designated by the Governor as Chair in April of 2013.  The Board is responsible for both water quality and water rights issues in the state and is currently focusing on issues ranging from setting water quality objectives for the San Francisco Bay and Delta; to general permits for stormwater pollution control; to reviewing irrigated lands permits to control agricultural drainage.  The Board sets statewide policy, settles water rights disagreements, and hears appeals of local regional board water quality decisions.  Before her appointment to the Water Board, she was the Western Director for the Natural Resources Defense Council (NRDC), a national environmental leader in bringing science, law, and policy expertise to solving our world's pressing environmental and conservation challenges. Prior to joining NRDC, Felicia was the Executive VP/COO of the Trust for Public Land (TPL), a national non-profit devoted to conserving land for people. Before coming to TPL, Felicia served as the Regional Administrator of the U.S. EPA Region IX in the Clinton Administration where she was known for her work in bringing unlikely allies together for environmental progress and for making the agency more responsive to the communities it serves, particularly Indian Tribes, communities of color, local government, and agricultural and business interests. While at USEPA, Felicia worked extensively on the range of environmental issues under EPA's jurisdiction, most heavily in air quality, Bay-Delta water, tribal, and US-Mexico border issues. Prior to that, Felicia headed Los Angeles' Department of Public Works at a time when the City went from garnering lawsuits to garnering national awards for environmental excellence. Felicia came to Public Works after extensive experience as a public interest lawyer and community organizer in Los Angeles. She currently serves or has served in the past on many non-profit boards and Advisory Councils including the Public Policy Institute of California Statewide Leadership Council, Sustainable Conservation, USC-Kesten Institute for Public Finance and Infrastructure Policy, and the Center for Diversity and the Environment. She is also currently an Obama Administration appointee to the Commission on Environmental Cooperation-Joint Public Advisory Council (US, Mexico, Canada) and was a Schwarzenegger Administration appointee to the Delta Stewardship Council prior to being appointed to the Water Board.
For information about upcoming events, please get in touch with  Riccardo Ruffolo.