This month's spotlight is LAEDC Member and three-time winner of the "Most Business-Friendly City" award: the City of El Segundo!
Winning roots run deep in El Segundo. El Segundo is at the epicenter of sports culture and is only city in the nation with headquarters and training facilities of professional basketball, football and hockey teams – the Los Angeles Lakers, the LA Kings, and in Spring of 2024, the Los Angeles Chargers.  Over the summer, the El Segundo little league baseball team won the Little League World Series.
With a quaint, small-town atmosphere and an ever-growing business environment that caters to some of the nation's most prestigious corporations and dynamic startups, El Segundo is a thriving coastal community in LA County and a regional economic powerhouse.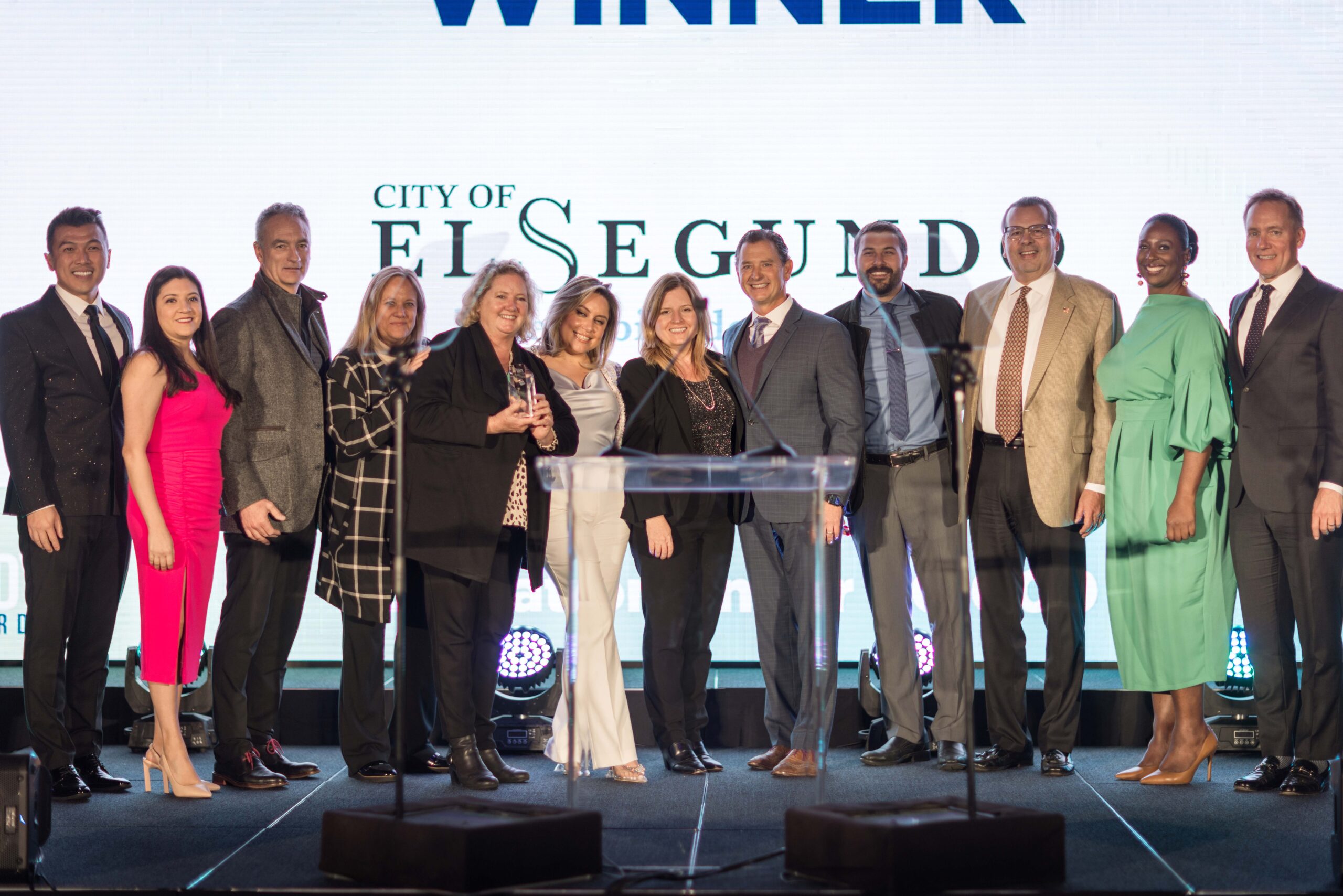 The City's population is just under 17,000, which has enabled the community to preserve its small-town character. As a regional center for commerce, El Segundo's daytime working population exceeds 50,000 with additional visitors staying at the City's 15 hotels. The city has a welcoming downtown and a variety of restaurants, breweries and shops.
Known as the city "Where Big Ideas Take Off," El Segundo offers an ecosystem of highly skilled, world-class talent and is home to a thriving cluster of Fortune 500 companies such as AT&T, Gilead (Kite Pharma), Mattel, Northrop Grumman, Boeing, and Raytheon as well as entertainment, creative media, bioscience, professional sports franchises, financial, and aerospace organizations such as the Los Angeles Air Force Base Space Systems Command and the Los Angeles Times.
Experiencing tremendous economic growth and evolution over the past several years, the City has welcomed many diverse businesses and rapidly growing startups, including: Belkin, Beyond Meat, L'Oreal, Liquid I.V., Millennium Space (now a Boeing Company), NantStudios, Quest Nutrition, Space Force, Topgolf and Varda Space, to highlight a few.
The City of El Segundo balances a diverse business environment with a small-town community to provide the highest quality of service for its employers, residents and visitors. There are tree-lined neighborhoods with award winning schools, charming parks and sprawling athletic fields making it one of the best places to live in SoCal.
To learn more, please visit https://www.elsegundobusiness.com/