Last month we kicked off a new monthly City Spotlight to highlight the 88 Cities within Los Angeles County. This month's spotlight is LAEDC Member, City of Lancaster!
Situated an hour north of Los Angeles within the Antelope Valley, Lancaster is recognized as a business-friendly city, it's affordability, and dedication to sustainability and clean energy – with a particular focus on hydrogen technology and initiatives.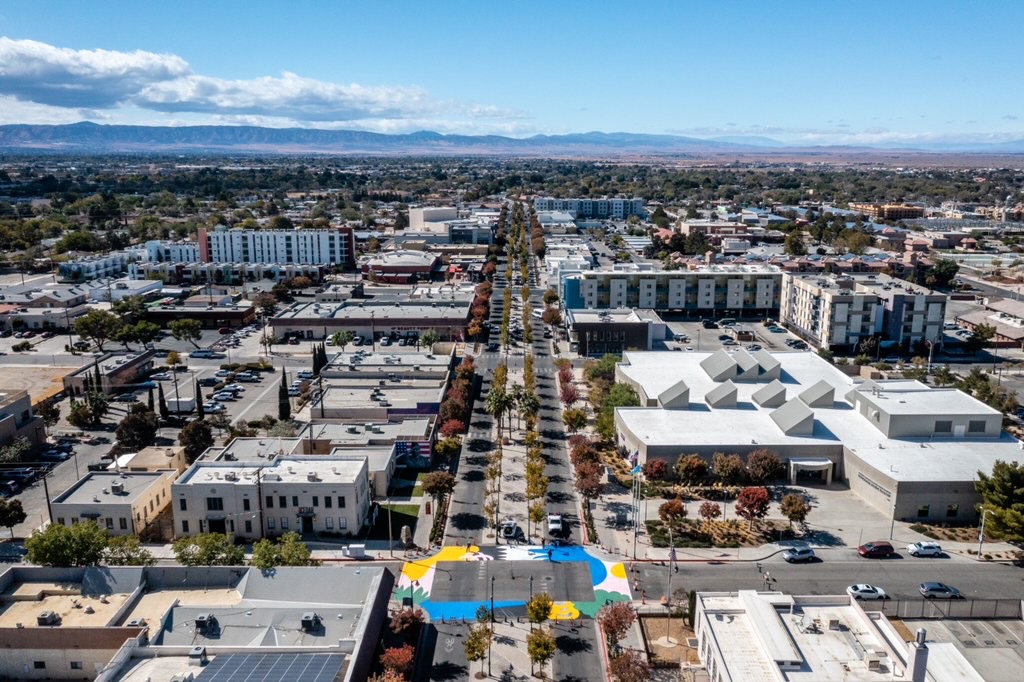 Lancaster residents enjoy a high quality of life, with many parks and recreational facilities to enhance its welcoming atmosphere. Notably, Lancaster's vibrant downtown area, affectionately known as "The BLVD" is one of only fourteen Cultural Districts in the State of California. An array of exciting events throughout the year are complemented by an eclectic mix of public art and murals that paint the City with character. Lancaster's distinct charm extends a welcoming atmosphere for everyone.
For businesses seeking to solidify a strong presence in Southern California, Lancaster offers an abundance of commercial and industrial properties at attractive rates. The esteemed Kosmont-Rose Institute survey continually places Lancaster among Los Angeles County's most affordable options. Adding to this, a recent CBRE report highlights a current trend: several Southland firms are increasingly considering northern locations for new expansion opportunities.
With more than 6 million square feet earmarked for industrial development and over 8,000 residential units in the works, Lancaster is a city on the rise. Importantly, it remains a place where the workforce can afford both to live and work.
Home to astronauts, rocket scientists, families and businesses, Lancaster is leading the way in innovation, and engaging their community by following the motto, "Creating a better tomorrow. Together."
To learn more, visit www.cityoflancasterca.gov/econdev.