Over the past year, we have faced and embraced a series of challenges that have also brought new opportunities for the
revitalization of the Los Angeles regional economy post COVID-19. While the pandemic unveiled existing disparities and put them under the spotlight, it also allowed LAEDC to mobilize a concerted effort to address these enormous issues. Although women, communities of color, small businesses, and low-wage workers were disproportionately affected, their resilience continues to drive our mission. As we step into a future beyond the health crisis, the call for inclusive economic growth and recovery resonates more powerfully than ever before.
At LAEDC, our vision is a reimagined regional economy where all Angelenos can prosper. And while there are some modest signs of post-pandemic recovery, our economy remains volatile, and many businesses, especially small companies and micro-enterprises, are still vulnerable. We believe that our region's full potential can only be realized when economic policies and programs are designed to uplift all communities, especially workers in underserved areas, women entrepreneurs and BIPOC-owned businesses who were the hardest hit during the pandemic.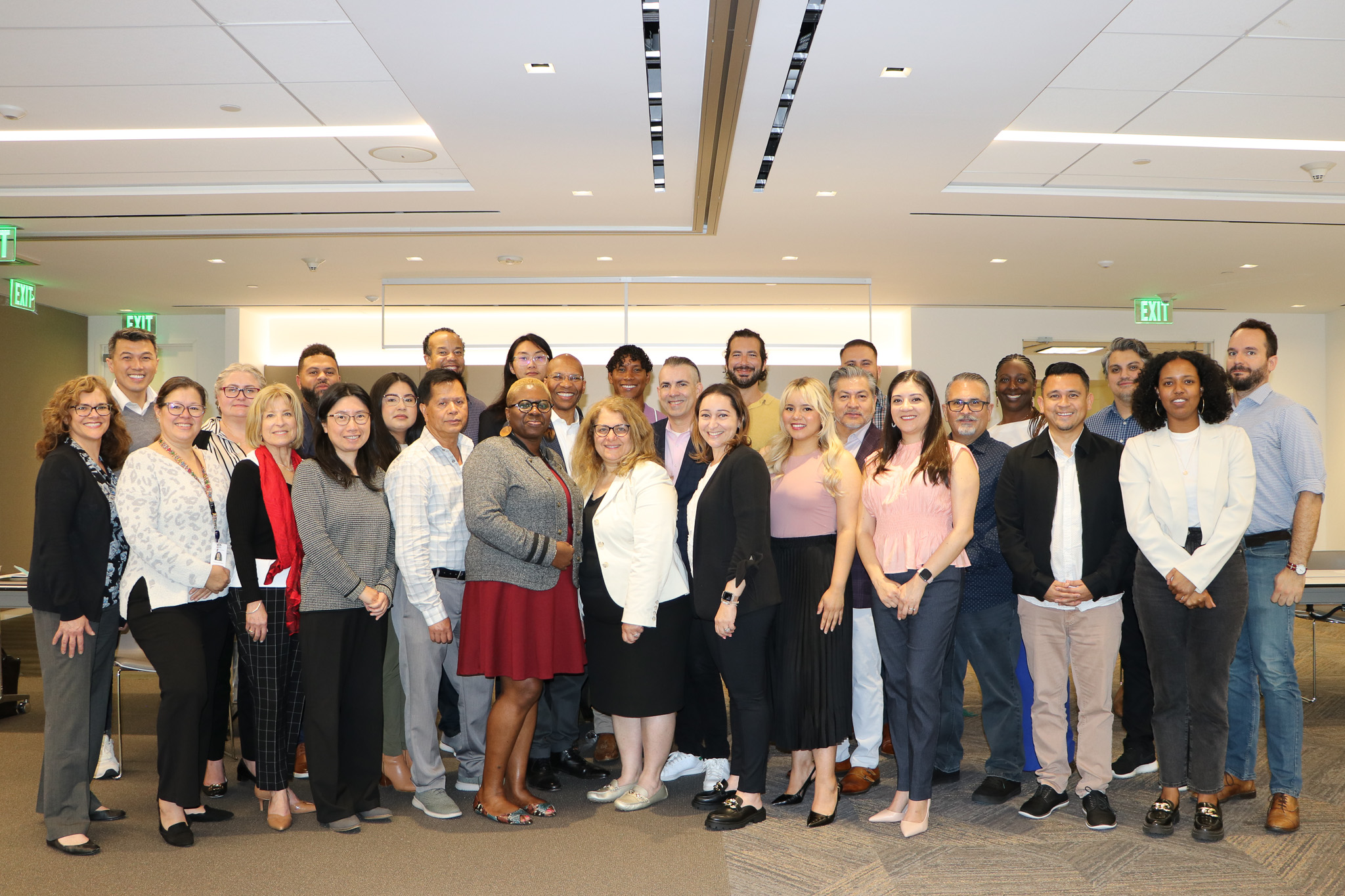 Guided by our dedicated Board of Governors, staff and partners, we've redoubled our commitment to a strong economic recovery by focusing on a human-centered approach that aims to level the playing field for all Angelenos. The enclosed annual report highlights our progress across our new "5 Pillar Strategy," which focuses on research, industry growth, business assistance, foreign direct investment, and workforce development. While each area makes distinct contributions, they form an integrated strategy to drive our commitment toward equitable economic growth and resiliency.
Our rigorous research and data analysis sheds light on Angelenos' economic realities, informing policies to expand economic opportunity for all. Our industry initiatives convene industry partners across sectors to grow pathways to living wage jobs and careers.
To ensure those jobs are retained over time, our business assistance team provides vital support for businesses to avert layoffs and provide employment options for our workers. Furthermore, our focus on attracting foreign direct investment expands business and career opportunities for all Angelenos while positioning our region to be competitive in the global economy. Finally, our workforce programs are helping to bolster our economy by coordinating and strengthening our regional talent development systems with industry partners to focus training and education opportunities for workers wanting to seize opportunities across Los Angeles' robust industry ecosystems.
Through these integrated efforts, LAEDC fuels LA's regional economy and expands opportunities for communities often left
behind. Our initiatives cultivate high-growth industries, prevent small business closures, align training programs with quality jobs, and attract global investment.
The annual report highlights some key initiatives demonstrating LAEDC's transformative work to guide and shape our local economy. In the past year, we have:
Led a coalition of 400+ partners to secure millions of dollars in state funding for an inclusive transition to a carbon-neutral economy that will prepare LA County to compete for tens of millions of dollars for the implementation of the California Community Economic Resilience Fund (CERF).
Spearheaded regional partnerships to bolster the growing bioscience and aerospace sectors in Los Angeles County by convening industry leaders.
Supported over 1,100 Los Angeles companies coping with recovery that resulted in retaining 3,270 jobs for the region.
Invested in the future workforce by engaging over 720 youth with industry partners in tech career programs.
Guided and shaped economic policies and programs by providing municipalities and governmental agencies with cutting-edge research on minimum wage, the digital divide, and other key economic issues that impact industries, businesses, and our workforce.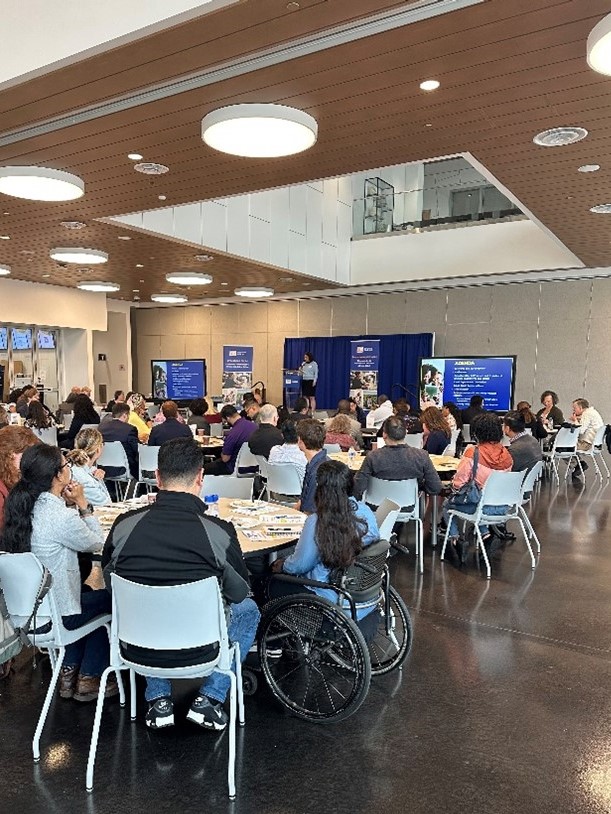 As we expand on this work in the new fiscal year, we understand that post-pandemic recovery will take time and the coordination of a unified coalition of stakeholders with a shared vision. We look forward to expanding our partnership with the County, Department of Economic Opportunities, city leaders from the region, education institutions, philanthropic partners, labor unions, environmental justice groups, community organizations, the private sector, industry associations, and stakeholders to expand programs and policies that set the stage for a robust economy that is set to take the center of the world stage as we prepare to host the 2026 FIFA World Cup, the 2028 Olympic and Paralympic Games and beyond.
And while challenges remain on the road to recovery, I am heartened by the passion and commitment of our Board, our staff and our broad network of allies and partners that truly embodies the Angeleno spirit of diversity, resiliency and hope. Los Angeles is truly poised for an equitable recovery because of our collective impact, and I am honored to partner with you on this mission. Together, we can reimagine an economy where the boundless promise of Los Angeles County is fulfilled for all who call it home. Thank you for your partnership and for your commitment to building a more prosperous economy that works for all.
Respectfully,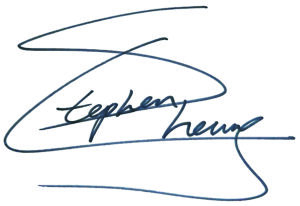 Stephen Cheung
President & CEO,
LAEDC & WTCLA