Schenae Rourk, an advocate and leader, is President and CEO of Redwood Resources, a strategic consulting firm providing outreach, marketing, procurement and business equity services and sbe/dbe consulting. Known to some as the SBE/DBE whisperer, Rourk has more than twenty-five years helping real estate developers, A/E, other professional services, construction firms, and international firms strategically navigate through the procurement and contracting process with a specialty in the transportation and infrastructure industries. The firm also designs, manages and implements outreach and business equity programs with a community and inclusion lens for corporations pursuing projects using public land or public money. The firm recently launched a supplier diversity risk and audit assessment division to help corporations navigate today's climate with diverse spend.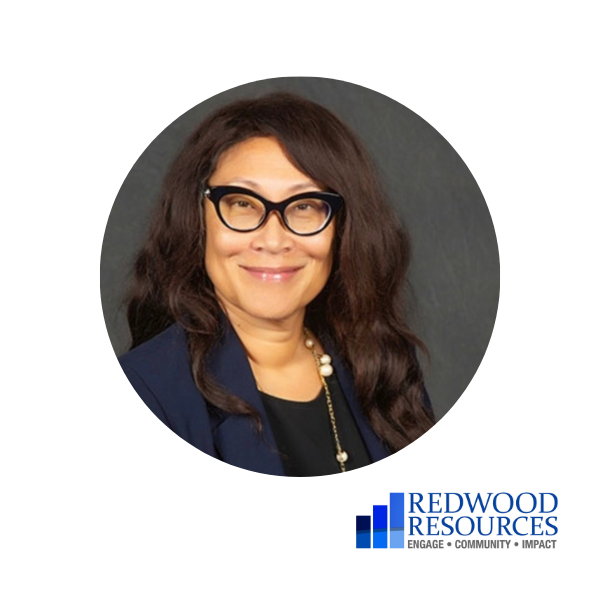 Ms. Rourk is active in the small and diverse business community and community at large. She serves in many advisory and council roles for the advancement of minority and women owned businesses including:   Chair of the Transportation Business Advisory Council at Metro, Co-Chair of the Small Business Committee at BizFed, and Co-Chair of the Small Business Council at the Los Angeles Chamber of Commerce. She also serves as the volunteer President for the National Association of Women Business Owners – California (NAWBO-CA) and is the former President of one of the 11 chapters in the state.   
Ms. Rourk was appointed to the LAEDC Executive Board by Supervisor Holly J Mitchell, and most recently to the CalOSBA statewide Entrepreneur and Economic Mobility Task Force.
Ms. Rourk is the recipient of many honors and acknowledgements including the Small Business of the Year for the Los Angeles Chamber of Commerce, 2021 recipient of the WTS-LA Rosa Parks Diversity Award and COMTO Diversity Award for Women in Transportation 2022.  
We are thrilled to have Ms. Rourk as a member of the LAEDC! 
Membership with the LAEDC directly supports our mission. It allows you to partner with like-minded organizations and an expert team of economic development professionals and economists to promote innovation around economic and workforce development, small business assistance, and Los Angeles' leading and emerging industry clusters.