Last week, LAEDC hosted our 27th Annual Eddy Awards to recognize the work of local government, education, and business leaders during the last year.
Close to 700 guests gathered at SoFi Stadium and enjoyed a cocktail reception hosted by Chevron, where they had the opportunity to view the Vince Lombardi trophy and the LA Rams locker room. Following the cocktail reception, the awards ceremony was held right on the 50 Yard Line at SoFi Stadium, making the Eddy Awards the very first event of its kind to be directly on the field!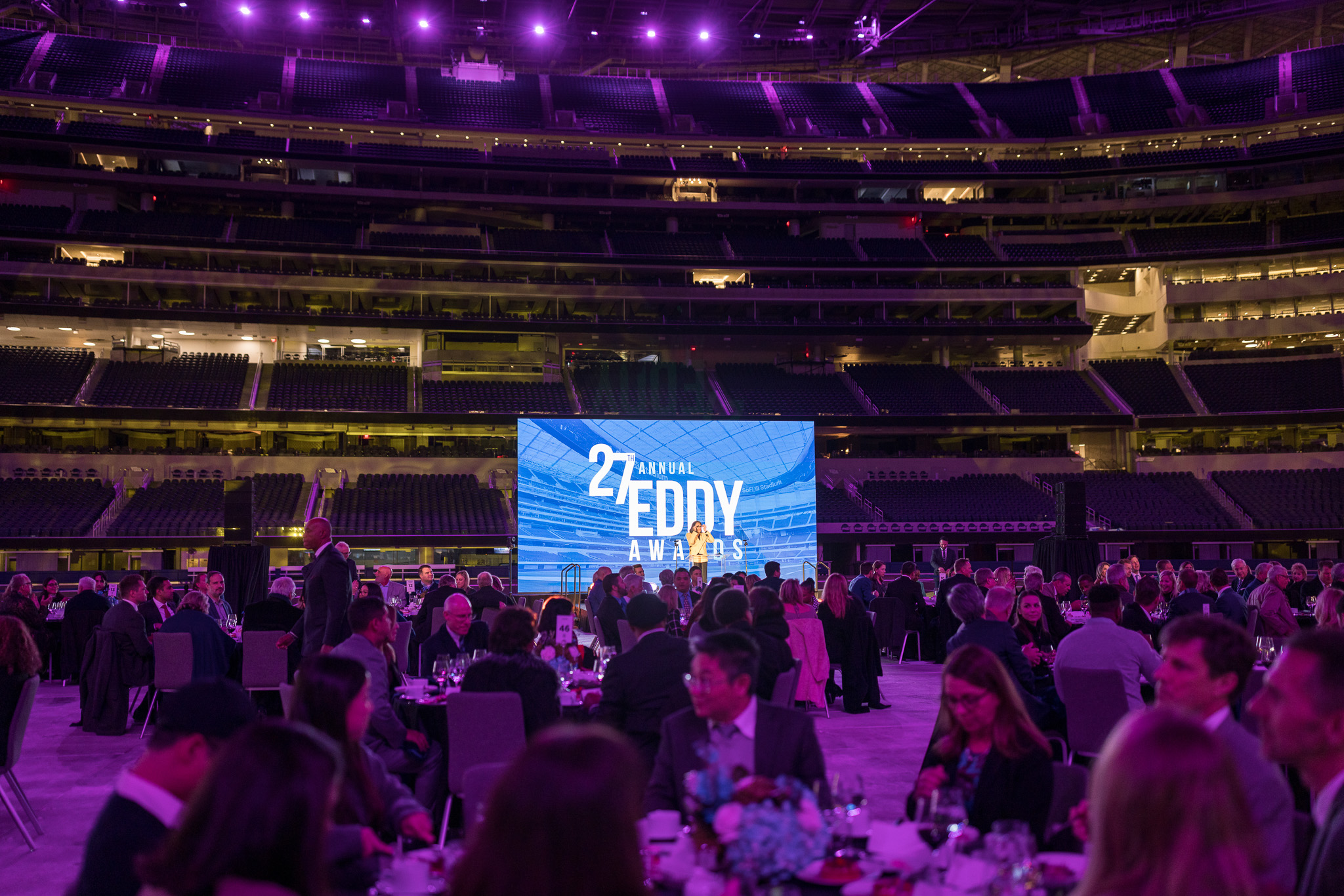 Congratulations to the City of El Segundo (population under 60,000) and the City of Gardena and the City of Santa Clarita (population over 60,000) for winning the Most Business-Friendly City Award. This is the first time in our history with two Most Business-Friendly City winners in the category of cities with more than 60,000 residents!
LAEDC presented additional Eddy Awards to Stan Kroenke, alongside his Los Angeles Rams, SoFi Stadium and Hollywood Park, Santa Monica College, and Bill Allen for fostering equitable economic development in our region.
We would like to thank our emcee Pat Harvey from CBS 2 News, our generous sponsors, and all attendees who made the night's celebration possible.
Become an LAEDC Member! 
We are looking for leaders to join us at the table. Please consider joining of Board of Governors. LAEDC's annual membership provides cooperative action, real impact, and substantive direction through involvement with top business, education, government, and nonprofit leaders in LA County. Please contact Melissa Kham, VP of Strategic Relations, if you are interested in working shoulder to shoulder with other leaders in LA to advance our mission.