LAEDC's 88 Cities Summit held on Wednesday, April 27th, convened leaders of our local governments to discuss the economic challenges and opportunities our communities face.
With 200 guests in attendance and close to 40 unique cities represented, the LAEDC was proud to lead a timely discussion around LA County's region and what it means for municipalities and communities.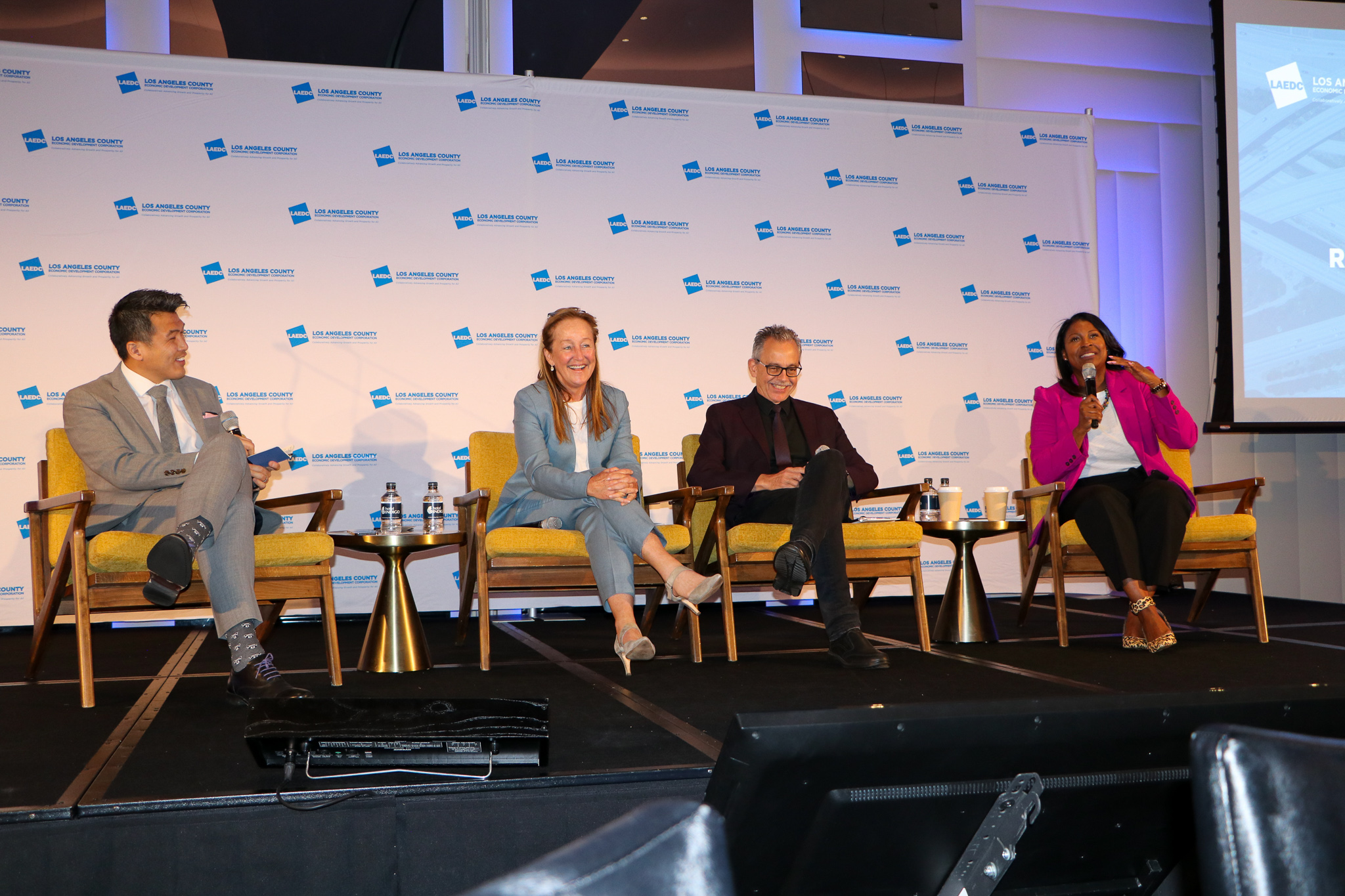 The theme for this year's summit, Reimagining the Future of Cities, focused on the rapid change our world and economy faced during the pandemic, how we must become better at anticipating such change, adapt, and seize competitive advantage for our cities, our businesses, and the residents of our communities.  
The summit's four panels focused on topics critical to reimagining the future of our cities in the region: Business Recovery, Housing Affordability, Broadband Deployment, and Clean Tech Infrastructure. 
The Opening Plenary kicked off the day's conversations and panelists discussed how to ensure the current economic recovery is rooted in equity, sustainability, and resiliency. Panel included: 
Stephen Cheung, Chief Operating Officer, LAEDC (Moderator)

 

Mary Leslie, President, Los Angeles Business Council 

 

Dr. Manuel Pastor, Director, USC Dornsife Equity Research Institute 

 

Tunua Thrash-Ntuk, President and CEO, The Center by Lendistry and former Executive Director, Los Angeles Local Initiatives Support Corporation 

 
The Business Recovery panel focused on the needs of small businesses, what cities can do to ensure resources are available, and legislation and policies that have helped local businesses recover and thrive. Panel included: 
Kelly LoBianco, Executive Director, Economic and Workforce Development, LA County (Moderator)

 

Rudy Espinoza, Executive Director, Inclusive Action for the City

 

Angela Gibson-Shaw, President, Greater Los Angeles African American Chamber of Commerce

 

Bob Machuca, District Director of Business Assistance, Los Angeles County Economic Development Corporation

 

Lilly Rocha, CEO, Latino Restaurant Association

 
The last greater Los Angeles homeless count showed that 59% of those who fell into homelessness sited economic reasons. The Housing Affordability panel focused on the need for affordable housing, as housing is essential to health, well-being, and keeps and attracts workers in the region.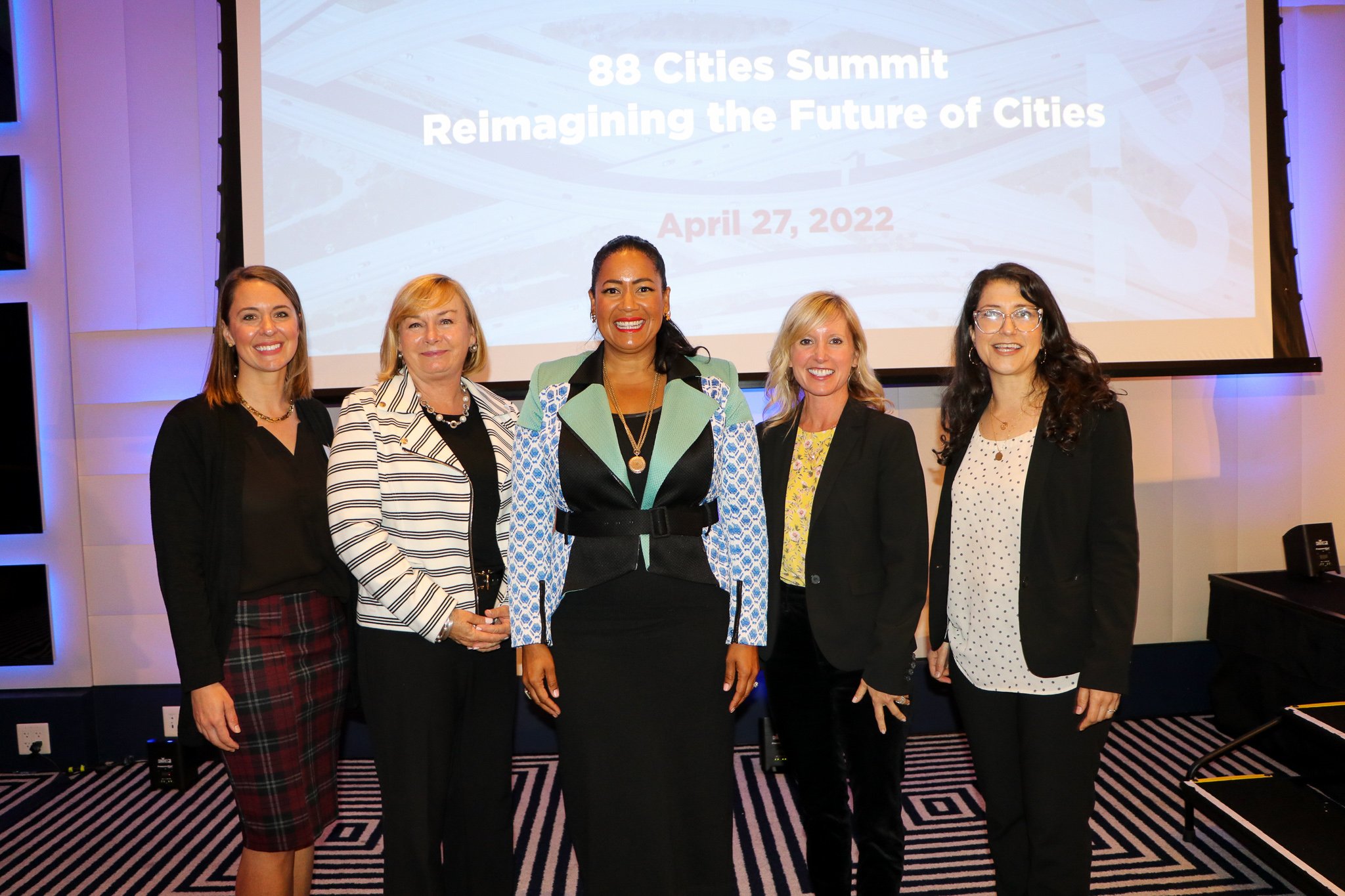 Panel included: 
Effie Turnbull Sanders, Vice President of Civic Engagement and Economic Partnerships, USC (Moderator)

 

Jennifer Hark Dietz, CEO, People Assisting the Homeless (PATH)

 

Sasha Kergan, Deputy Secretary of Housing, California State's Business, Consumer Services, and Housing Agency

 

Heidi Marston, Executive Director, Los Angeles Homeless Services Authority

 

Kim McKay, Executive Vice President, BRDIGE Housing

 
During the Broadband Deployment panel, we discussed the significant roles each city and councils of government can play to ensure that every resident and small business is connected. Panelists shared resources available to cities and how they are working to make internet access equitable. Panel included:  
Gabe Middleton, CEO, Human-I-T (Moderator)

 

Keri Askew Bailey, Group Vice President of State and Government Affairs, West Region, Charter Communications

 

Efrain Escobedo, Vice President of Public Policy and Civic Engagement, California Community Foundation

 

Selwyn Hollins, Director of the Internal Services Department, Los Angeles County

 

Rebecca Kauma, Economic & Digital Inclusion Officer, City of Long Beach

 
As we look at economic recovery, cleantech is an area that has great potential to bring in new, well-paying jobs, expand the workforce, and bring opportunities to our local municipalities. During the Cleantech Infrastructure panel, we focused on some of the opportunities within cleantech that will help cities address the environmental and economic needs and concerns of their communities. Panelists discussed the resources available to cities, benefits of public-private partnerships, and how to gain access to some of the funding that will be available for cleantech projects.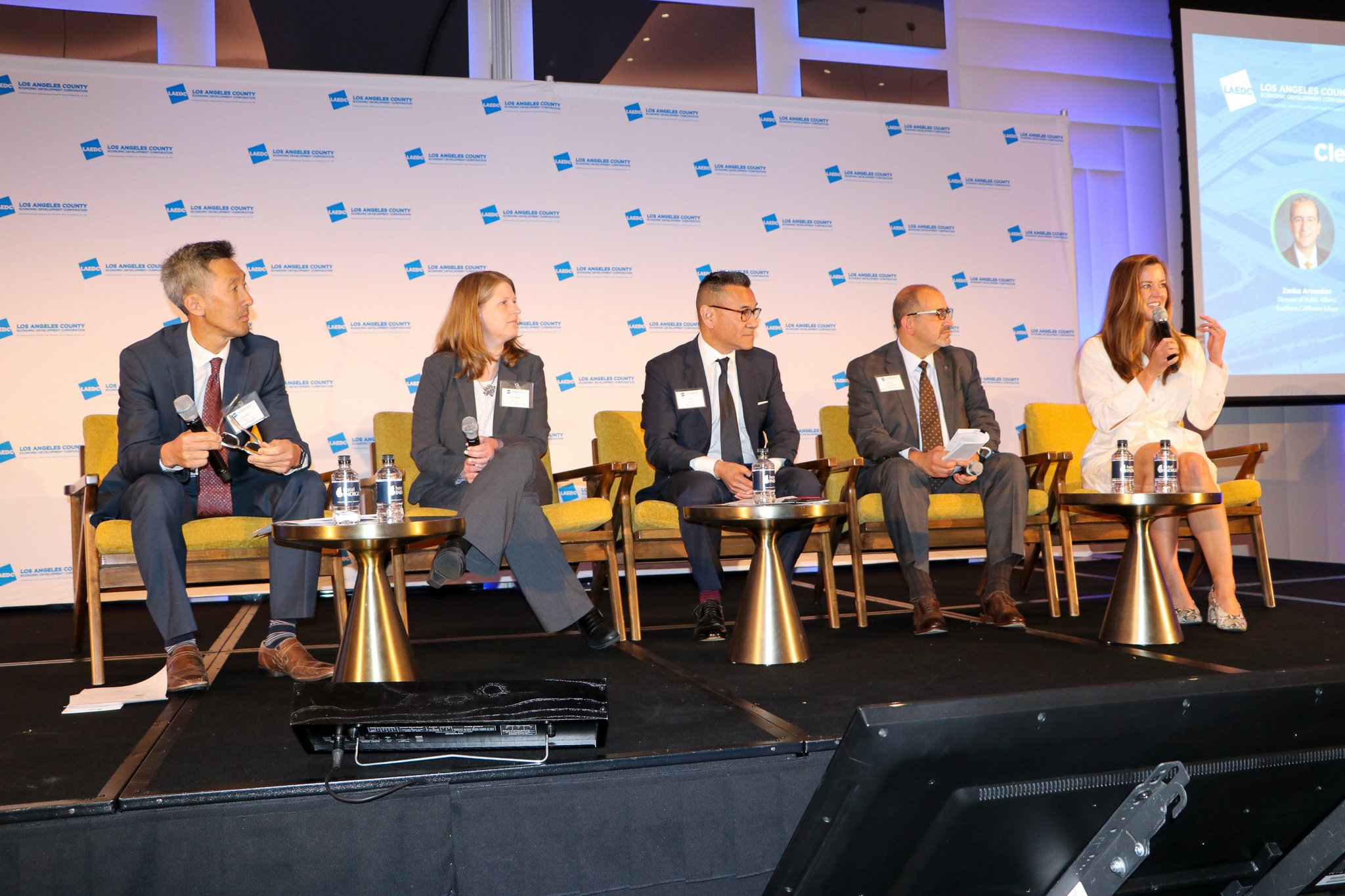 Panel included:
Danny Kim, Partner, Nixon Peabody (Moderator)

 

Zanku Armenian, Director of Public Affairs, Southern California Edison 

 

Joseph Avila, Director of Public Affairs, Southern California Gas Company 

 

Michelle Kinman, SVP of Market Transformation, Los Angeles Cleantech Incubator 

 

Julia Thayne DeMordaunt, Principal of Urban Transformation, RMI 

 
We concluded the summit with City Talks, where city representatives from Palmdale, El Monte, Culver City, and Pasadena shared innovative ideas and programs that have found success in their city.  
Jesse Mays, Assistant City Manager of the City of Culver City, showcased Culver Connect and how the city has developed opportunities to increase the connections of their citizens. Luis Garibay, Director of Economic and Community Development for the City of Palmdale, shared how their team helped support business recovery.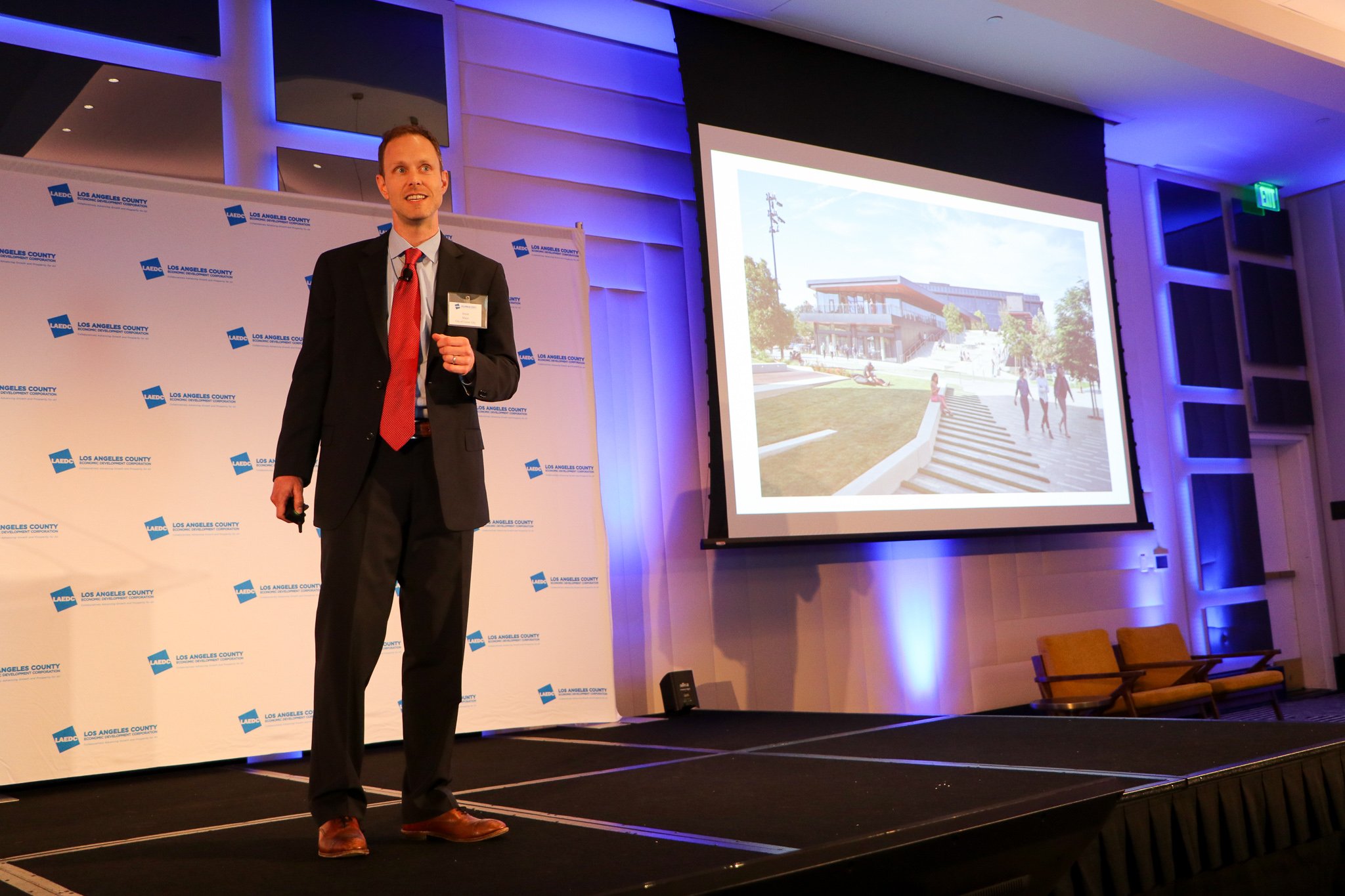 Alma Martinez, City Manager of the City of El Monte, discussed how her team has addressed housing affordability and homelessness. Marvin Moon, Assistant General Manager for Power Delivery at Pasadena Water & Power, presented the development of cleantech infrastructure within the City of Pasadena. 
The LAEDC would like to thank our speakers, sponsors, exhibitors, and attendees. We invite you to keep doing the work of driving our economy forward and hope that you continue to look to the LAEDC as a resource and community partner.