While still in its infant stage, the cannabis industry is hitting its stride in popularity and rapid growth across the country. 
In 2020, sales in America increased by 67% from the previous year, and support for legal recreational cannabis hit an all-time high of 68% in favor in the United States in October 2021. The industry is currently valued at approximately $61 billion. As the economic impact becomes more apparent, questions surrounding policy changes, implementation, community benefit, equitable access to resources, and growth strategies remain.   
Our keynote speaker, Chris Ball, Founder and CEO of Ball Family Farms, spoke of his journey from junior college working for his cousin to help pay for school, through his arrest on federal drug charges in 2010, to today.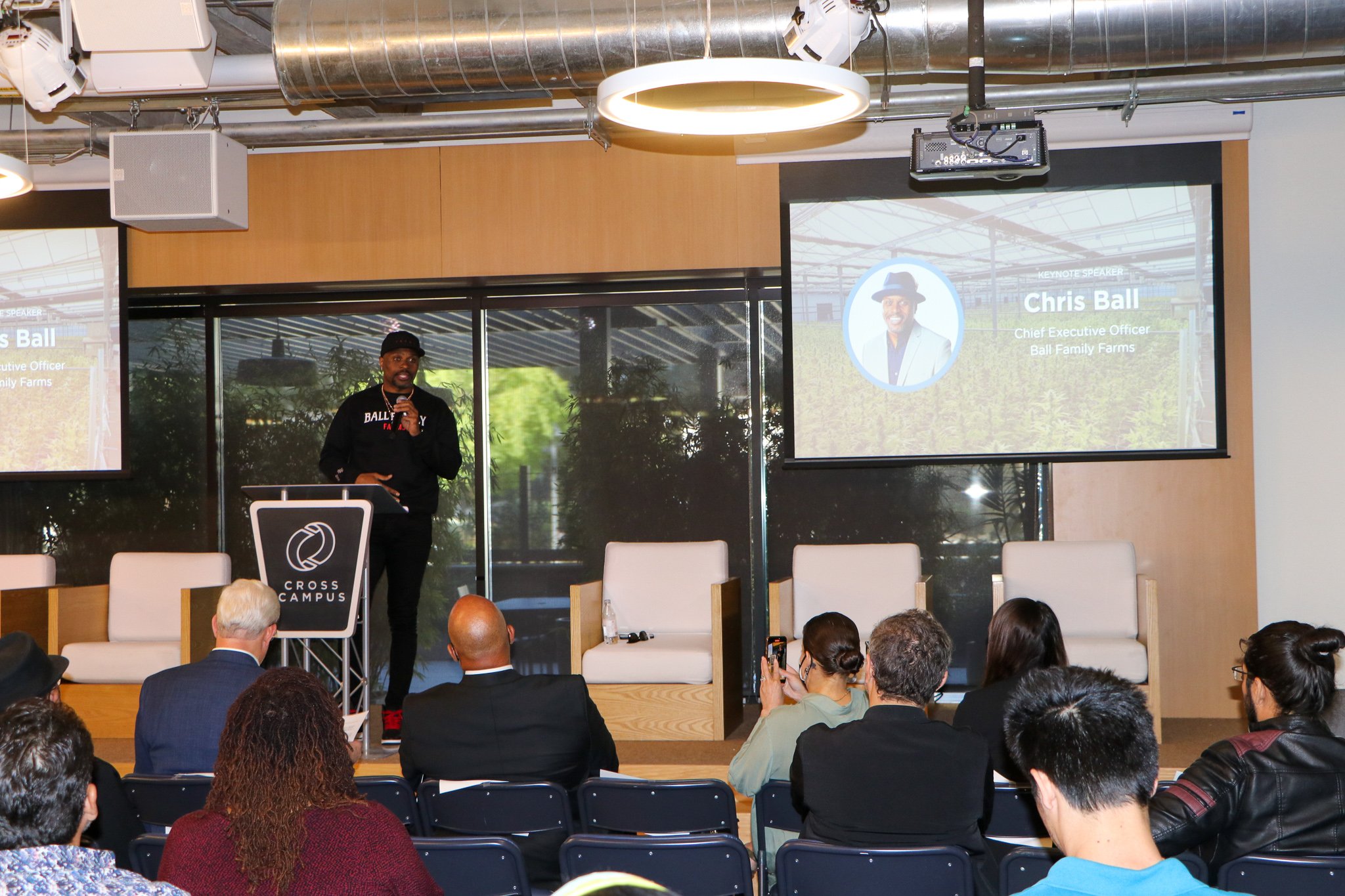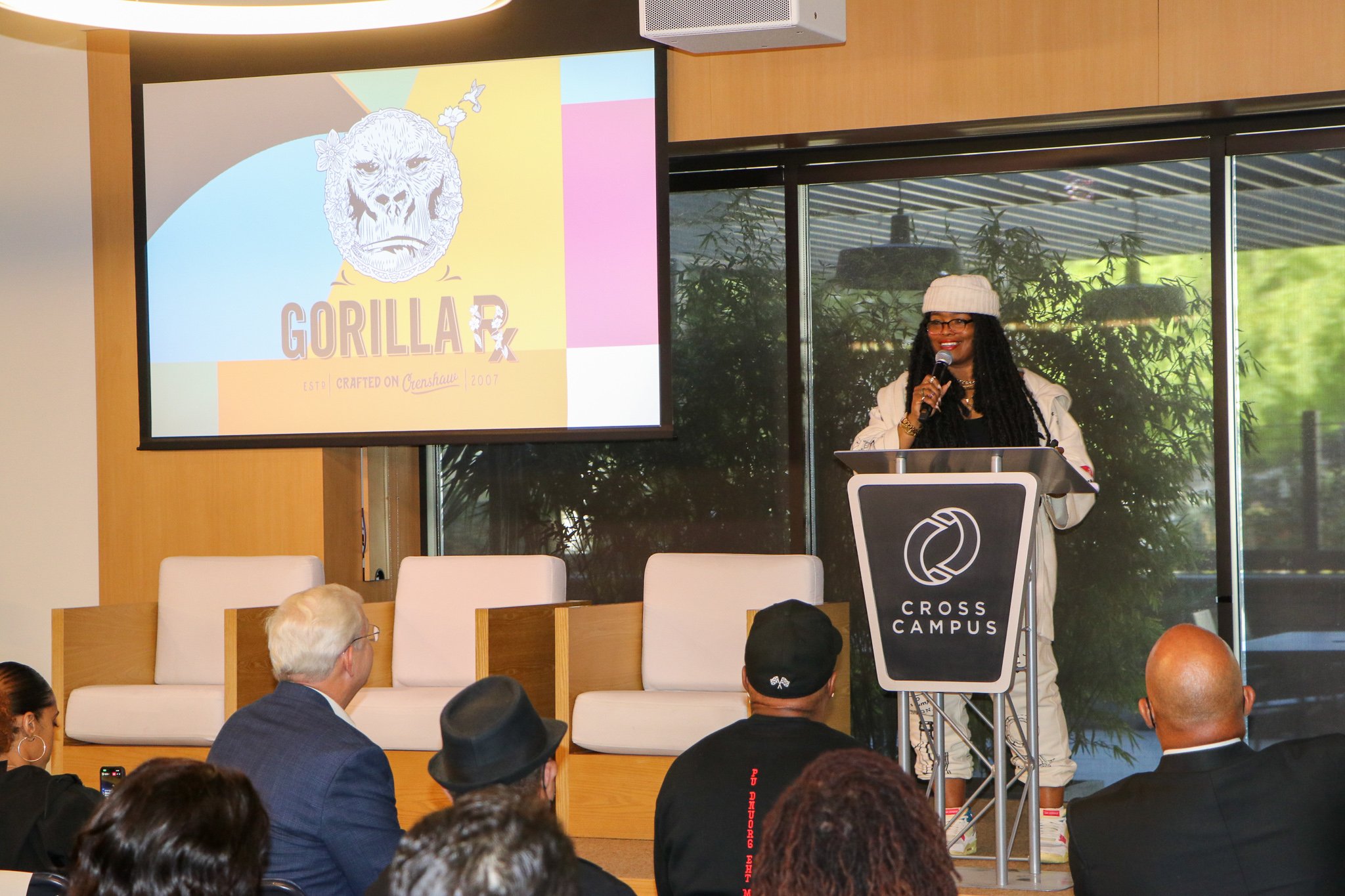 Ball applied to grow and sell through the City of Los Angeles' social equity program; Ball knew that he would be one of tens of thousands of people applying for the new city-approved licenses. "But, I'm an ex-athlete, and I understand the concept: You can't win if you're not in the game," he said. "Lo and behold, two months later, I get an email from the City of Los Angeles congratulating me on receiving the seventh license out of a hundred. That was the day Ball Family Farms was born." 
However, Ball recognizes that there are flaws in the social equity program. While the program has allowed many people into the sector, it hasn't provided them with the resources to be successful in the sector, such as financial aid, training, consulting, and mentoring to succeed.  
"If we don't fix these problems, the program will die," Ball stated. "It's our responsibility in Los Angeles to get this program right."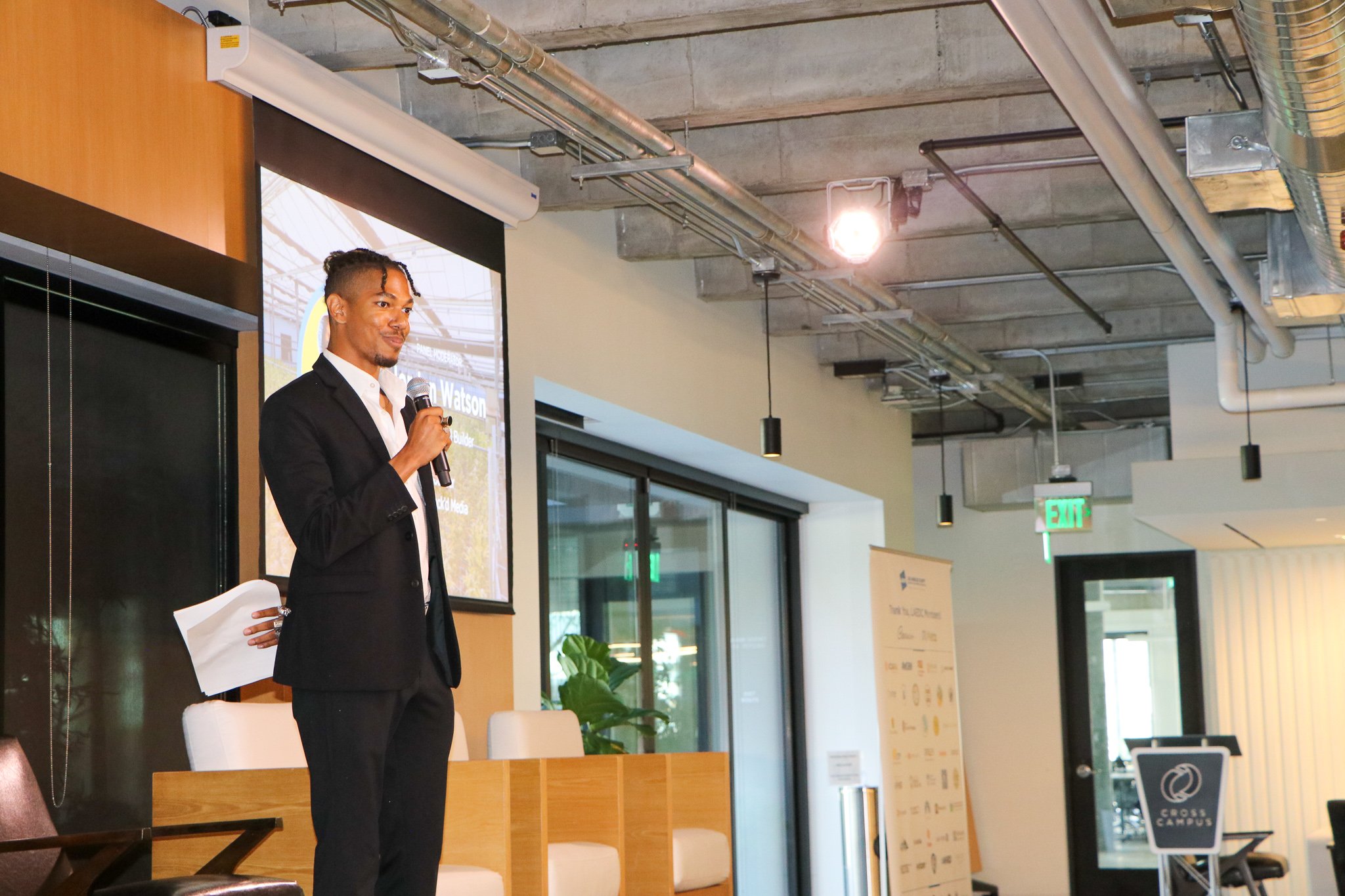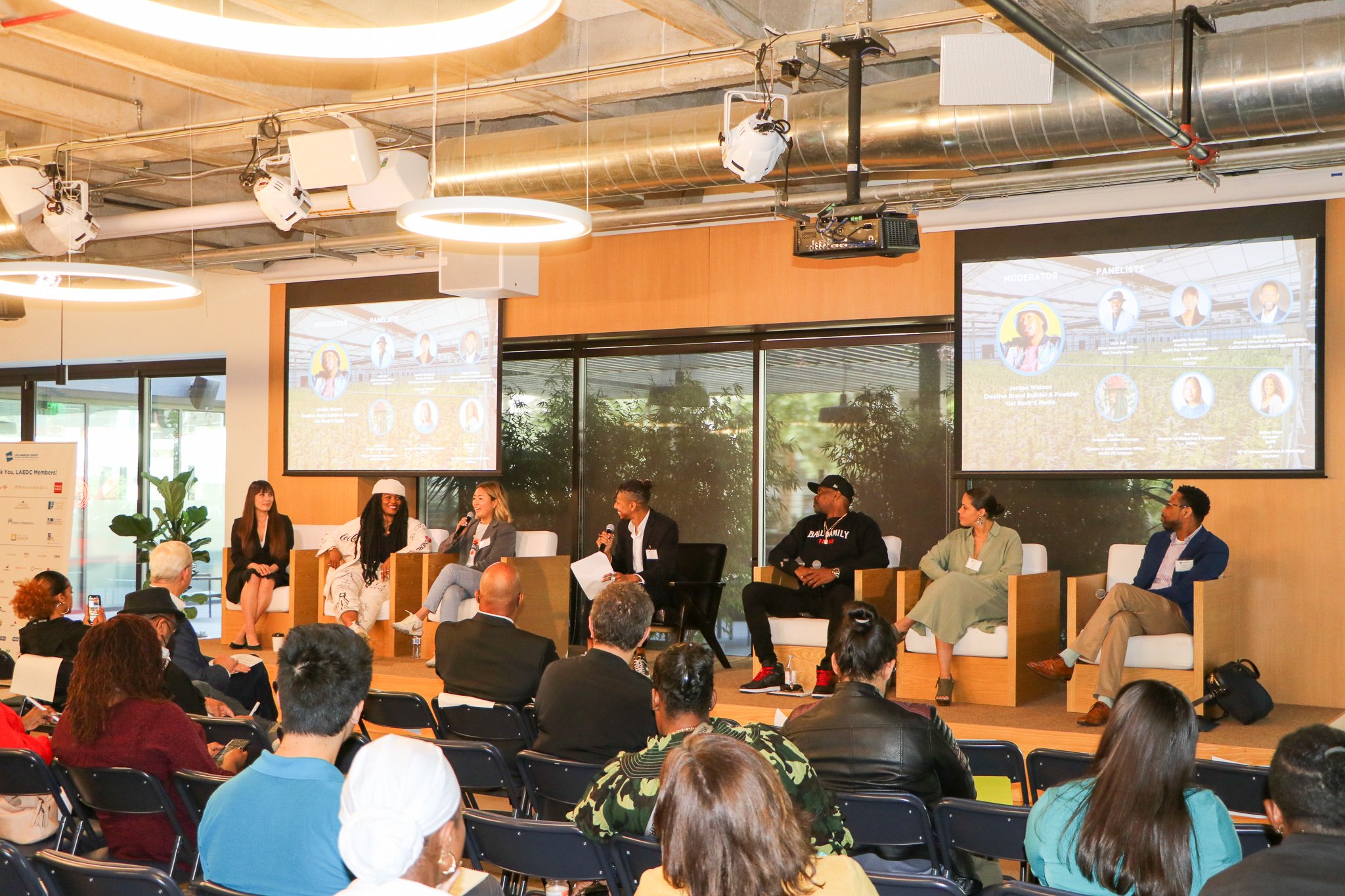 Our Future Forum also featured Kika Keith, Founder & CEO of Gorilla Rx Wellness, which is the first Black woman-owned social equity dispensary in Los Angeles. Keith began by sharing how the how the war on drugs negatively impacted Black and brown people across the country.  
"Black men in Los Angeles were eight times more likely to be arrested and convicted for cannabis than their white counterparts," Keith said.  
Keith then described the challenges she and others faced when applying for and participating in social equity programs, and the grassroots movement she led of social equity owners and operators to add 100 additional licenses for city's social equity applicants.  
During the panel discussion – moderated by Jordan Watson, Creative Brand Builder & Founder, Get Rock'd Media – panelists discussed a range of topics including improvements to equity programs, opportunities for growth and how Los Angeles County can become the undeniable leader and home of the cannabis industry. 
Panel included:
Jennifer Brodmann, Assistant Professor, CSUDH and Faculty Research, South Bay Economics Institute

 

Eugene Hillsman, Deputy Director of Equity & Inclusion, California Department of Cannabis Control

 

Jen Seo, Director of Marketing & Partnerships, Nabis

 

Ralina Shaw, Founder, RSPR and VP of Communications & Marketing, 4thMVMT

 
To learn more about the LAEDC Future Forum series, please contact Shane Cullen, Sr. Events Manager. 
Watch The Future of Cannabis