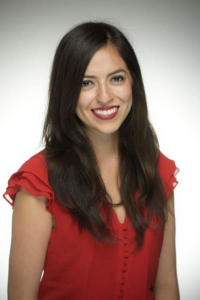 Mayra was born and raised in National City, CA, a low income, predominantly Latino community located 12 miles north of the US-Mexico border.
Early on she learned the importance of resiliency and the value of earning an education for a more prosperous future. She is passionate about providing access and opportunities for upward mobility and economic empowerment to all, especially communities like her own.
Mayra currently leads Meta's local policy and community engagement efforts in Chicago and Los Angeles, actively building community and providing access and opportunities to Facebook programs and resources.
She began her career at the San Diego City Council where she led community and business outreach efforts and advised on economic development policy. She later joined the San Diego Regional Chamber of Commerce — the largest chamber on the West Coast — where she worked with businesses, all levels of government, nonprofits and academia on trade, education, and workforce development policies that spurred economic growth in the cross-border region. During her tenure, she co-authored an agreement with the Mexican Senate, revamped a policy committee, and co-developed a bi-monthly binational forum.
LAEDC's annual membership provides cooperative action, real impact, and substantive direction through involvement with top business, education, government, and nonprofit leaders in LA County. To learn more about joining Mayra and fellow Board of Governors please click below.