Use October 15th to have a short planning meeting with your management team to ask, Is our business prepared?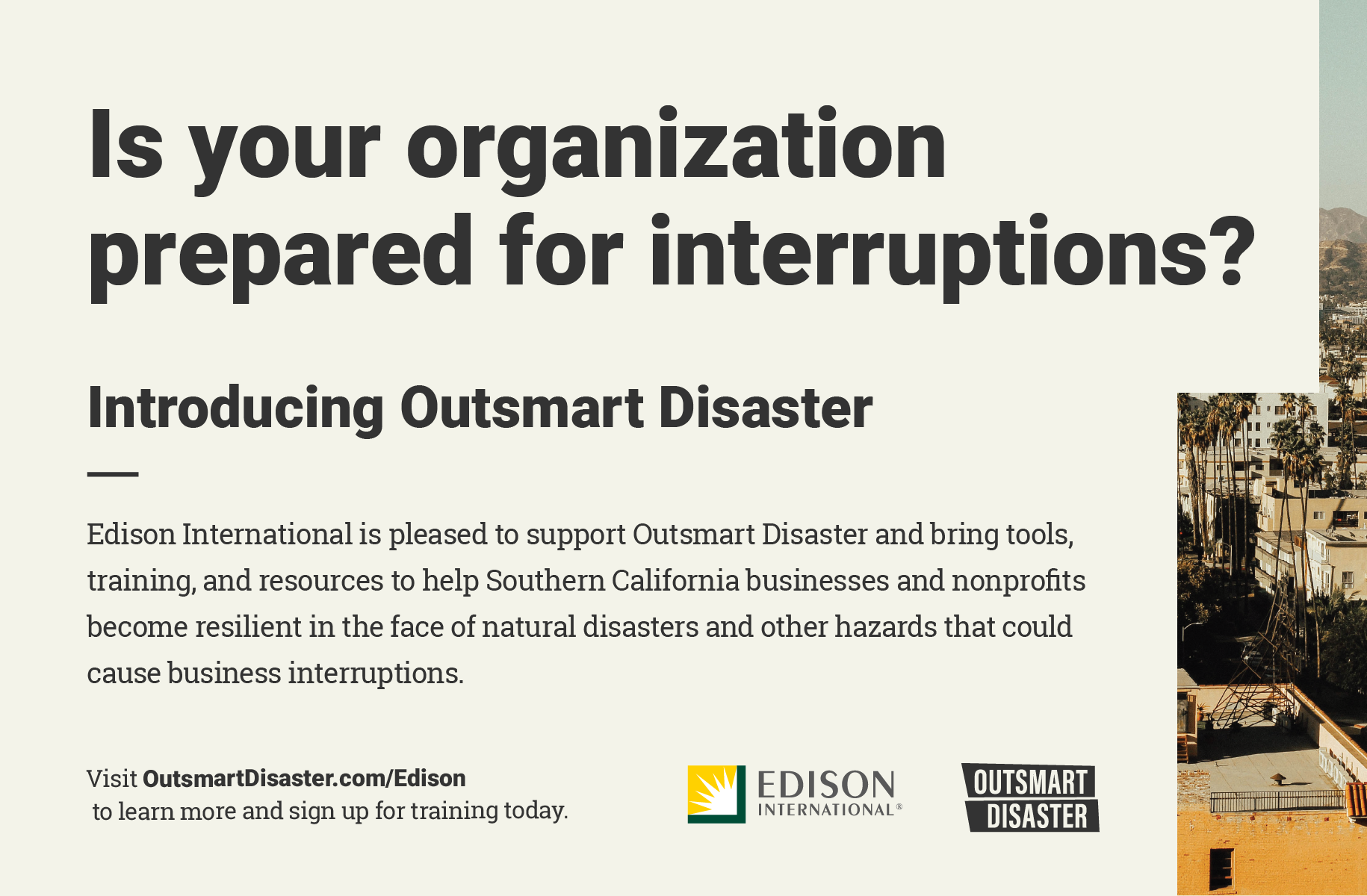 We all know a 7.8 magnitude earthquake is likely in the coming years in Los Angeles, but we can limit the negative impact it will have on our region, our economy and its jobs.  We can improve safety for employees and improve the ability of our businesses to operate more quickly after an earthquake or other disaster.
One easy way to take action is to attend free webinars hosted by Outsmart Disaster, to familiarize your team with the Resilient Business Challenge, which provides the forms and planning you need to take action!  Edison International and SCE are stepping up to help your business join these webinars so don't delay registering.
LAEDC also offers its guide, Preparing for Business Operations after an Earthquake, to give even more actionable steps.  If you pick *just* one recommendation and assign it this week, you'll be one step closer to a resilient business that will be prepared for the unexpected.