Dwayne Gathers hosted Stephen Cheung for a 30-minute CivitasLA podcast, exploring the pandemic's disruption to LA's global connections and inbound investment, which are so important to jobs and a strong economy.
Stephen, who is both LAEDC's COO and WTCLA's president, connected the dots on a lot of industry changes in LA, projects and regional strengths, combined with upcoming opportunities like the Olympics.
He also explained the ways international trade and investment are interwoven into many parts of our economy and helping LA maintain a global advantage in terms of diversity of international knowledge and connections.  A great conversation with lots of interesting perspectives.  Listen on the embedded player below,  Episode # 12: Facilitating Global Connections and Commerce.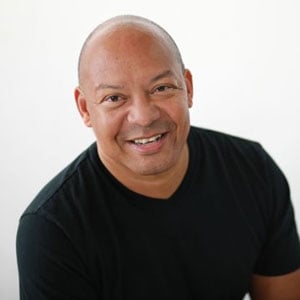 Dwayne Gathers
Stephen Cheung