Lilly Rocha, Executive Director of The Los Angeles Latino Chamber of Commerce (LALCC) and founder of the successful Sabor Latino food trade show, and Gene Hale, Chairman of the Greater LA African American Chamber of Commerce (GLAAACC) ​and CEO of G&C Equipment Corporation, have been elected to LAEDC's Executive Committee.
LAEDC is increasingly focused on ​advancing more equitable and inclusive economic development ​strategies ​to benefit LA County's diverse residents, and both Ms. Rocha and Mr. Hale bring ​significant experience, knowledge and leadership that will help ​inform and shape LAEDC's priorities, programs and advocacy.  LAEDC's executive leadership and staff welcome Ms. Rocha and Mr. Hale to their new roles with LAEDC and we look forward to their active engagement in helping us realize our vision of a reimagined Los Angeles regional economy – growing, equitable, sustainable, and resilient – that provides a healthy and high standard of living for all.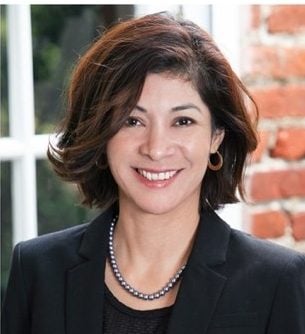 Ms. Lilly Rocha founded Sabor Latino, a successful industry trade show in 2013. With her expertise in sales, marketing and project management, Sabor Latino has become a recognized brand in the Latin Food industry and serves as the premier business platform for Latin food professionals.  Ms. Rocha is a graduate of the University of California Berkeley and attended St. Mary's University in London, England. She graduated from UC Berkeley during the height of the dot.com bubble in Silicon Valley. Active in the community, Ms. Rocha volunteers her time with the following organizations: American Heart Association, Long Beach Memorial Women's Heart Institute, HONOR PAC, The Heart & Vascular Institute at LBMMC, NLBWA-National, LGELP-USC & ATC School Culinary Program in Montebello, CA.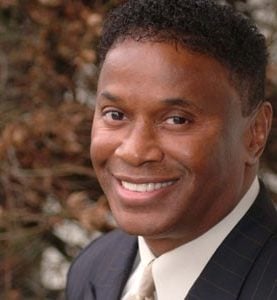 Mr. Gene Hale is the CEO of G&C Equipment Corporation.  Mr. Hale was appointed by President Obama to the President's Export Council. He was also appointed by President George W. Bush President's Board of Advisors on Historical Black Colleges. Governor Gray Davis appointed him to the California infrastructure committee for the 21st century and Governor Arnold Schwarzenegger appointed him to the California Small Business Commission. More recently, Governor Brown appointed Mr. Hale to the Governors International Trade and Investment Advisory Board, Los Angeles Mayor Eric Garcetti recently appointed Mr. Hale to serve as the president of the Mayor's Export Council, Los Angeles County Supervisor, Mark Ridley Thomas appointed Mr. Hale to the Los Angeles County Small Business Commission. Mr. Hale serves on many boards including the Southern California Leadership Council. Currently, Mr. Hale is the Chairman of The Greater Los Angeles African American Chamber of Commerce and Chairman of Gardena Police Foundation.  Encouraging strong community involvement has been one of Hale's principal objectives. He has promoted these values by providing equipment and financial support to churches, charities, schools, and local business organizations. Gene earned his Business Administration degree from California State University-Dominguez Hills in Los Angeles.