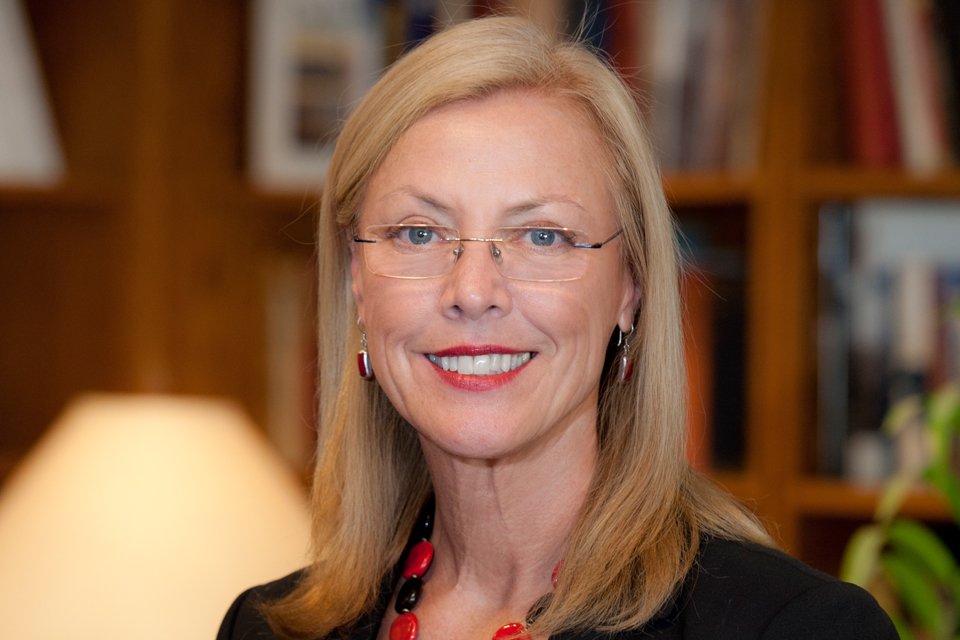 As I step down as chair of the Los Angeles County Economic Development Corporation for 2019–20, I would like to express my thanks for the privilege of serving in this role. I am grateful to be the first university leader to chair the LAEDC, in recognition of the partnership of business, government and higher education to advance opportunity and prosperity for all LA County residents.
A year ago, no one could have predicted that, within the span of a few weeks, we would find ourselves in the middle of a worldwide pandemic that would upend the routines of everyday life and work, and profoundly impact the economy and people's livelihoods. We should be proud of the leadership the LAEDC has demonstrated during this time. I particularly want to acknowledge the tireless efforts and leadership of Bill Allen, David Flaks, and Stephen Cheung. We are fortunate to have them at the forefront of this organization at this historic and unprecedented moment.
In response to COVID-19, LAEDC was quick to mobilize our business assistance resources to directly assist thousands of small businesses in L.A. County as they faced unprecedented challenges to avoid layoffs or permanent closure. We added multilingual business technical assistance staff to address the needs of micro-enterprises, particularly those in low income communities of color, and directed them to resources, sources of grants, technical assistance and more. And LAEDC's Institute for Applied Economics has been the leader in providing regular COVID-19 economic updates, to ensure a complete understanding of the impact of the pandemic on L.A. County's industries, jobs and people.
We also made great progress on our programmatic goals this past year as we wrapped up our existing five-year strategic plan. In line with the priorities I set out when I became chair, LAEDC's workforce development programs continued to accelerate this past year, especially through our partnership with the region's 19 community colleges in the Center for a Competitive Workforce, through which LAEDC connects industry and education, to help prepare more students for opportunities in well-paying careers. We also published reports on numerous topics, including on the SoCal Electric Vehicle industry and the L.A. County Ocean Economy, which identified opportunities for more jobs while increasing environmental sustainability. And at the beginning of this fiscal year in July 2019, we raised awareness for the need of resilience planning, in order to increase use of our newly published guide, Preparing for Business after an Earthquake. We hope that many businesses adopted our recommendations, particularly in upgrading telecommuting capabilities which have since become the norm for many workplaces.
In addition, our new three-year strategic plan is now complete, approved by our Board and will guide the work of the LAEDC in the years ahead as we seek to reinvent our regional economy to collaboratively advance growth and prosperity for all. With the collective recognition now emerging nationwide for much needed and long overdue systemic change and racial and social justice, this new strategic plan will help us to mobilize and accelerate efforts to turn the Los Angeles regional economy into one that is inclusive and prosperous for all our diverse residents and communities. LAEDC has always had a commitment to raise all segments of our diverse community, as demonstrated by our continued support for efforts like the Fair Chance hiring initiative, a program to increase job opportunity for people who are justice-involved. Our strategic plan will further our work and commitments in this area.
We are all aware of the axiom that moments of crisis and challenge also present opportunities. As we reconfigure and adapt to the "new normal," we need to maintain our strategic approach beyond recovery efforts. We all need to join together and use this moment as an opportunity to reimagine an even stronger and more resilient L.A. that is globally competitive, meets the needs of the 21st century economy, leverages our strength as a multicultural region, and provides education and well-paying jobs for all residents across our diverse communities.
In February 2021, LAEDC celebrates 40 years of service, and I want to welcome and give my best wishes to Steve Nissen, our incoming chair. I have known and worked with Steve for several years and am confident that he will provide the strong leadership needed at this unprecedented time.
Our public benefit mission is possible because of you, our members and philanthropic supporters. All of us feel gratitude to those who step forward and support our work and my colleagues and I in higher education and at California State University, Northridge are proud to work with you.
Dianne F. Harrison, Ph.D.
President
California State University, Northridge