LAEDC hosted a few hundred of our closest friends, partners and of course LAEDC members on December 4th for our annual Holiday Mixer.  Conversations overheard included the state of our housing shortage and perspectives on how to address it, the need for more jobs for LA's economically disadvantaged, and lots of good stories.
CEO Bill Allen and Chair Dr. Dianne Harrison, president of CSUN thanked members for their time, brain power, and investment in LAEDC's mission, noting that it is only through collaboration that we are effective as an organization.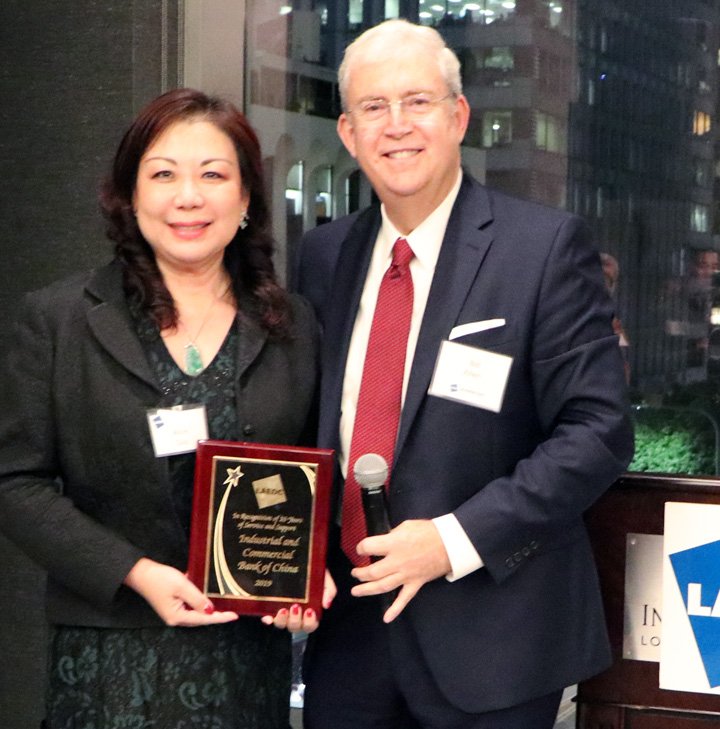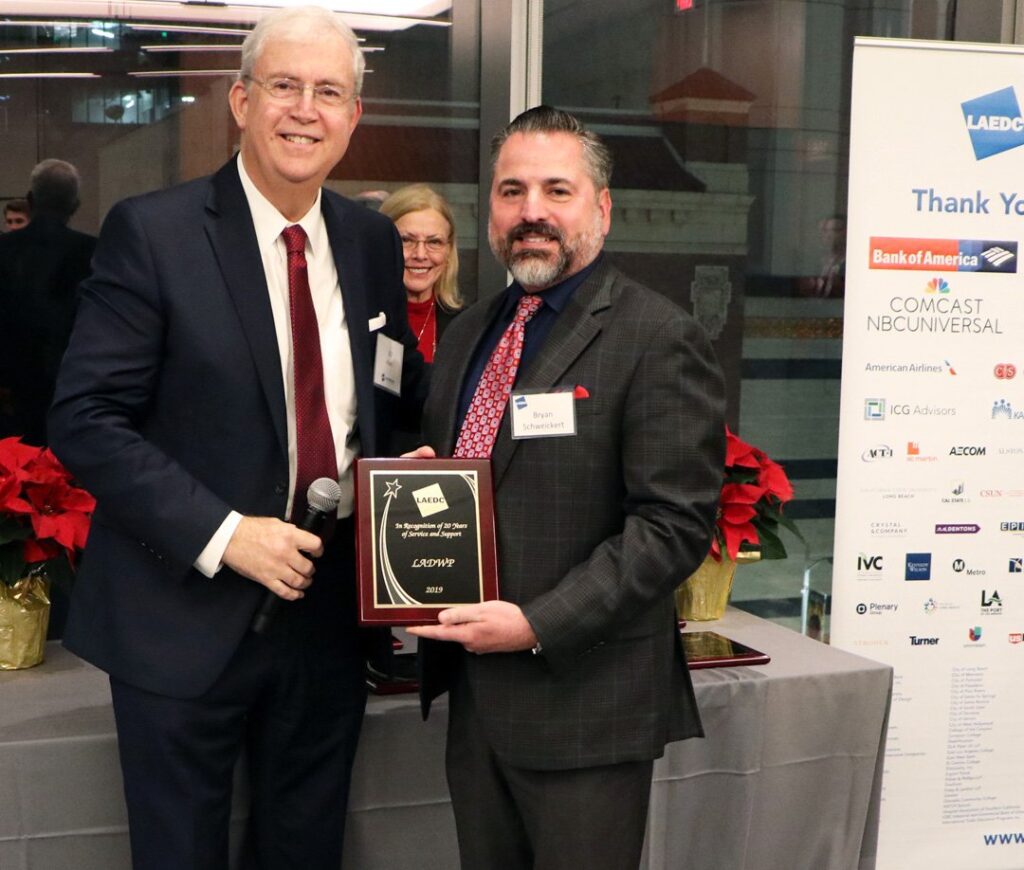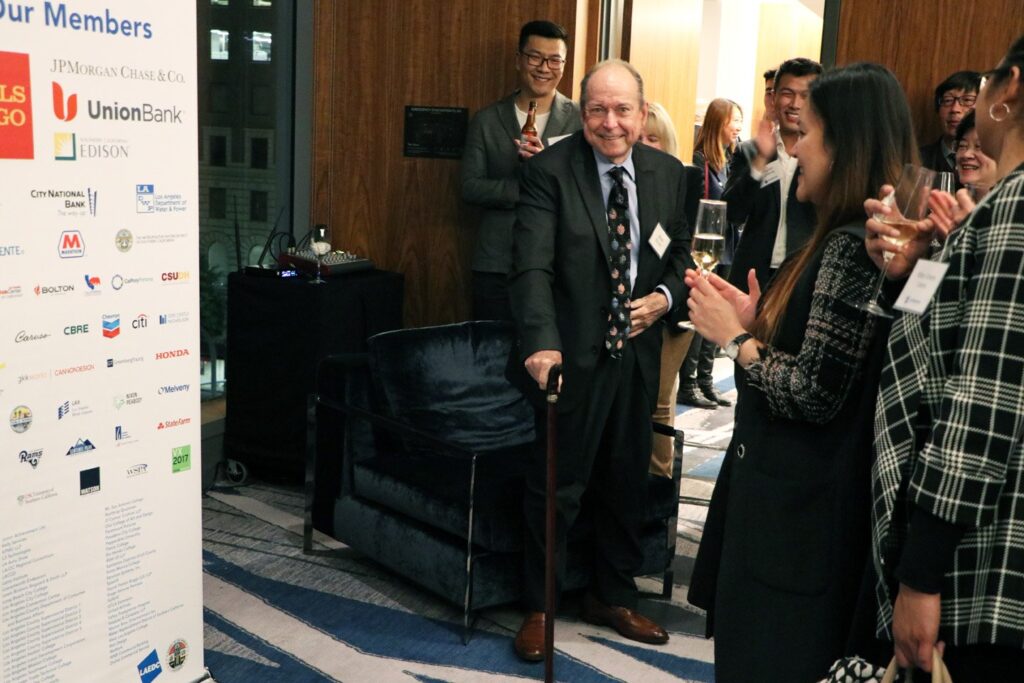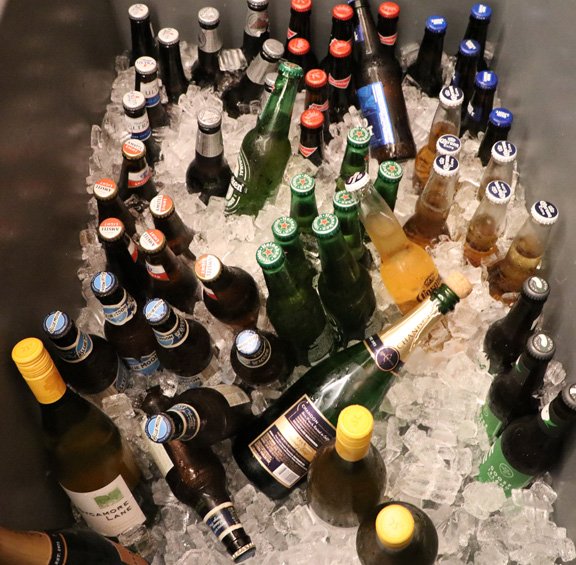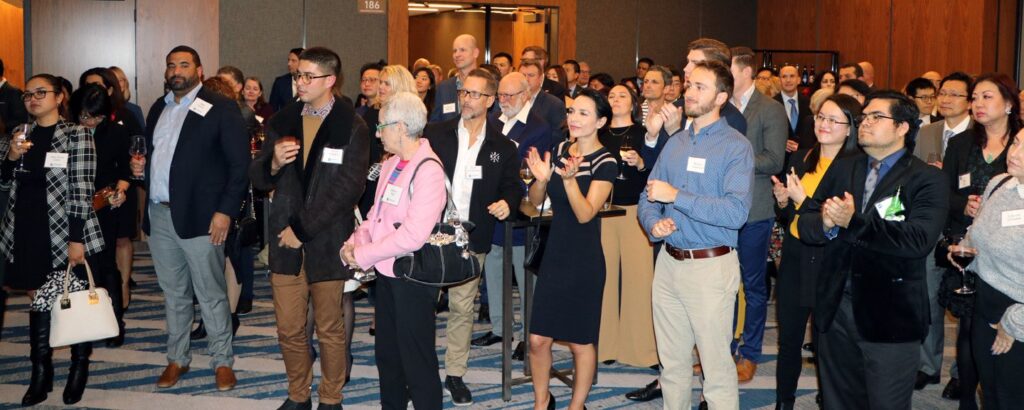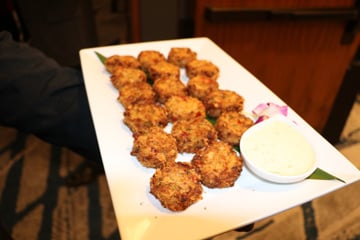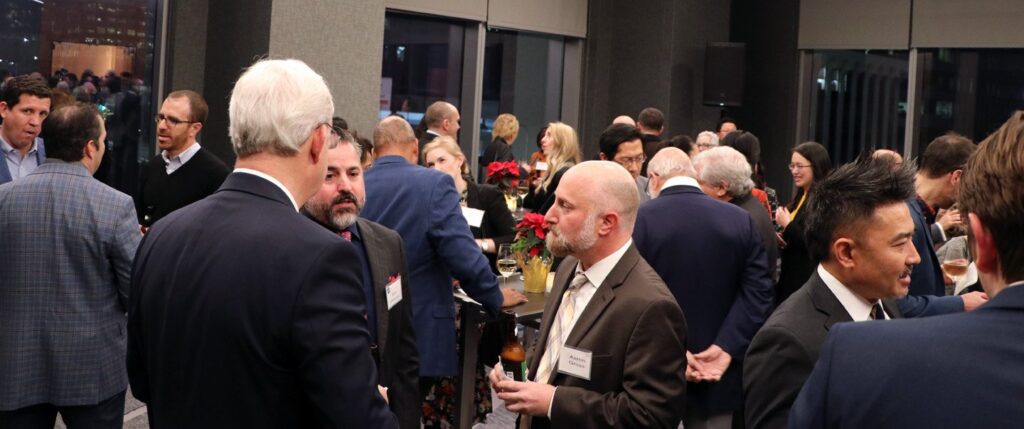 LAEDC's next events will be the industry council meeting for Digital Media & Entertainment (Dec 6), industry council meeting for bioscience (Dec 6), the Future Forum on Space Commercialization (Jan 22), and the LAEDC Economic Forecast, which will be February 19th, 2020.