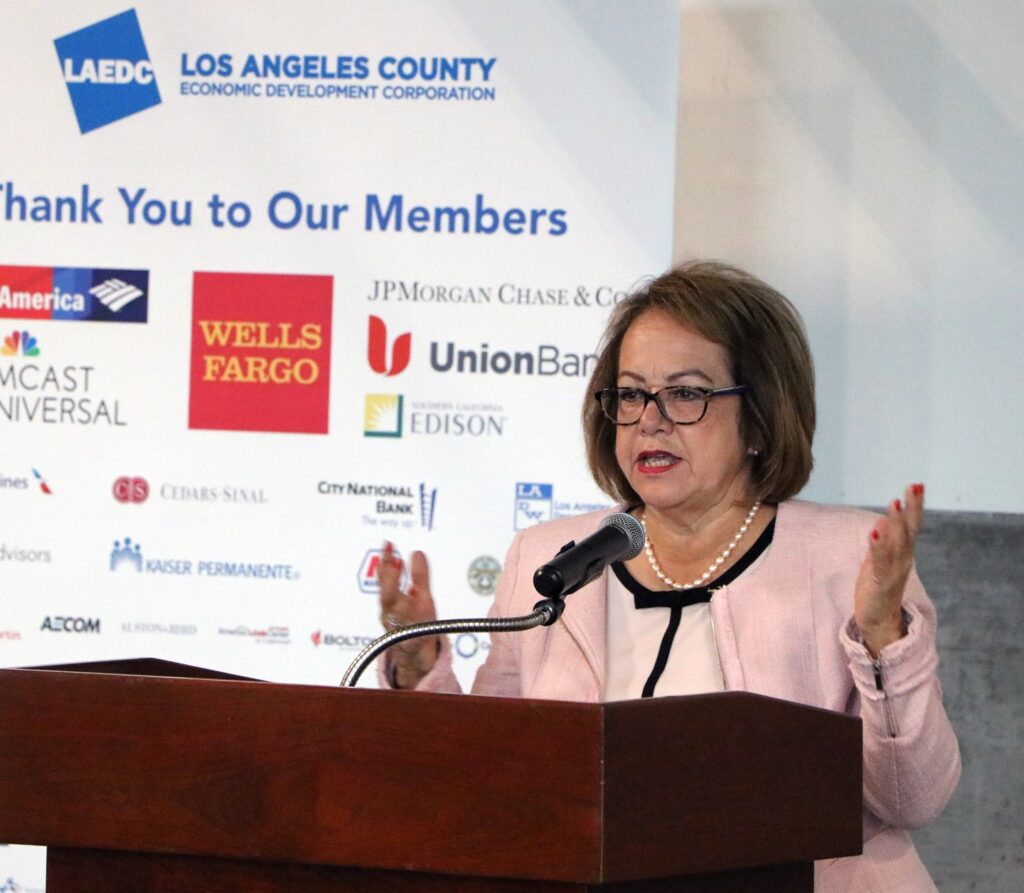 Affordable housing, the Fair Chance Hiring initiative, and Senator Durazo's priorities were the topics that engaged LAEDC members at our November 20th Board of Governor's meeting.
Speakers included County of LA's Caroline Torosis, who highlighted the effective and important Fair Chance initiative, which is helping job-seekers who face barriers to employment, while providing incentives to businesses for utilizing this supply of talent.  LAEDC was also welcomed several new members including LA County Supervisor Sheila Kuehl, represented by Senior Deputy, Katy Young Yaroslavsky.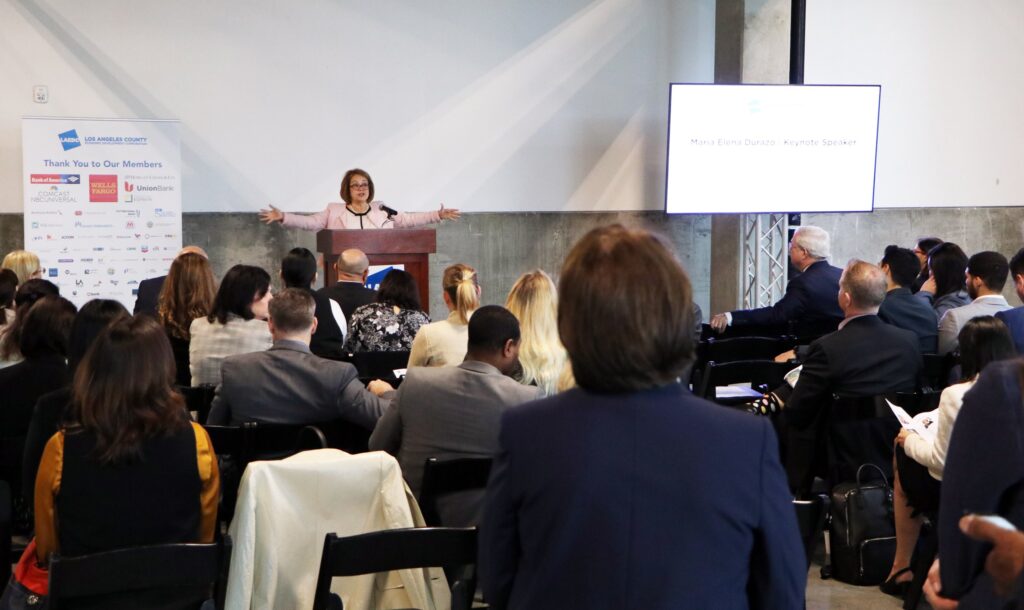 State Senator Durazo (District 24) discussed one of the most pressing issues in the LA economy — the plight of the working poor — nearly 2 million working-age Californians who are in poverty. She believes that apprenticeship programs that lead to careers with family-sustaining wages are one successful pathway to address the issue, and she spoke of the need for more employer engagement in those work-based learning opportunities.
Senator Durazo also talked about justice-involved individuals who want to work, who want a career, but who face barriers like licensing requirements that block them.  Results show this population make solid employees who work hard, and these are also people who are trying their best to raise a family.  Creating positive outcomes for these people impacts the entire community.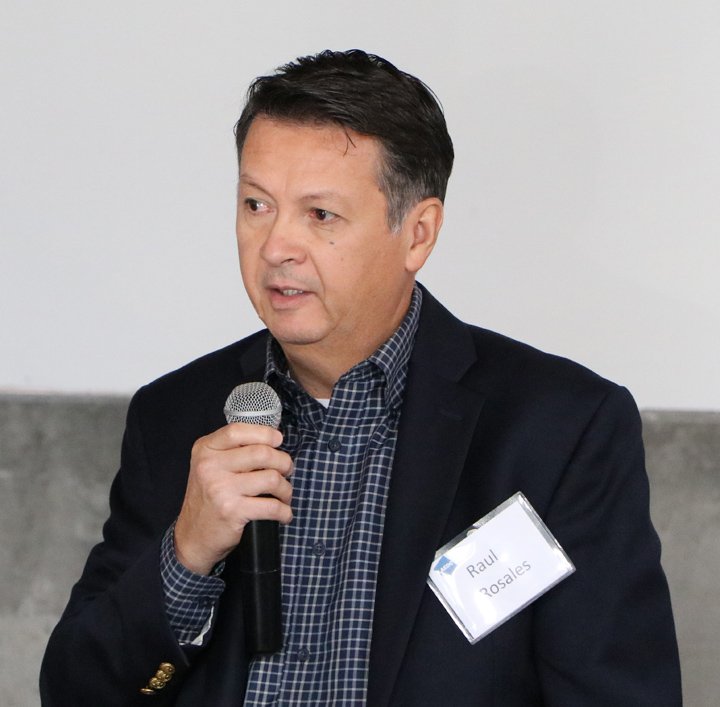 One strategy she hopes to pursue is maximizing the jobs impact of public dollars in procurement partnerships.  She wants to reward employers who expose job-seekers to career possibilities through work-based learning opportunities.  She emphasized a focus on quality jobs, with good wages and career advancement opportunities, because our economy has created too high a percentage of low-wage positions since the Great Recession.
Engage in education-industry partnerships for work-based learning talent pipelines at LAEDC's Center for a Competitive Workforce.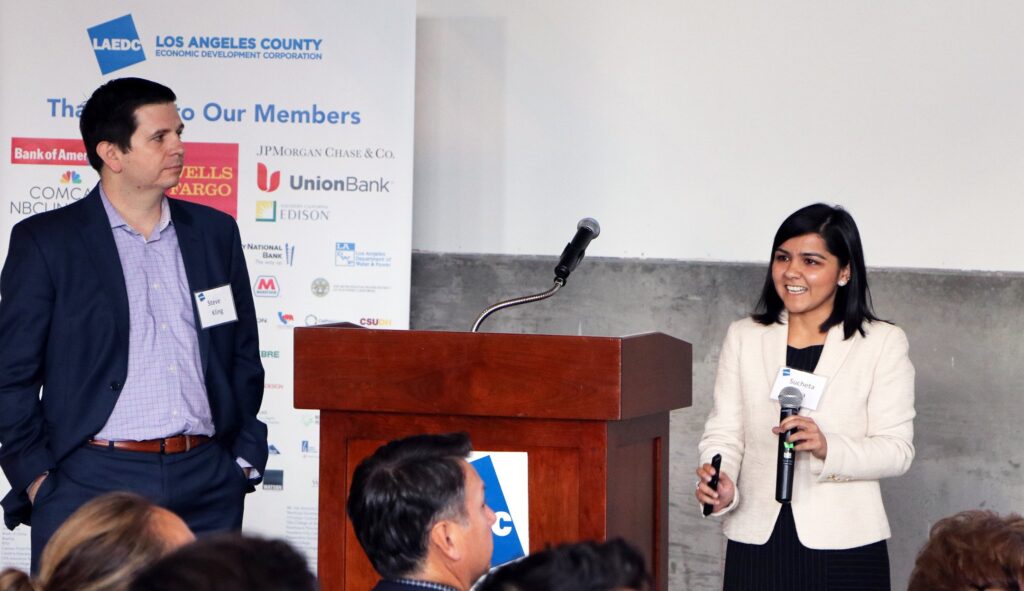 Sucheta Arora and Steve Kling from McKinsey & Company previewed the new McKinsey Affordable Housing report for LAEDC members.  Some key findings, regarding solutions were:
Turbo-charge the process of creating a fully integrated plan that accelerates transit oriented development and shared accountability to deliver affordable housing.
Encourage adoption of new construction techniques and technologies, including lower cost construction methods
Gradually increase set-aside requirements to reflect savings from number two, above
Reduce the time, uncertainty and complexity of approval and permitting processes
Stabilize and consolidate public financing of affordable housing
Strengthen the safety net for the most vulnerable tenants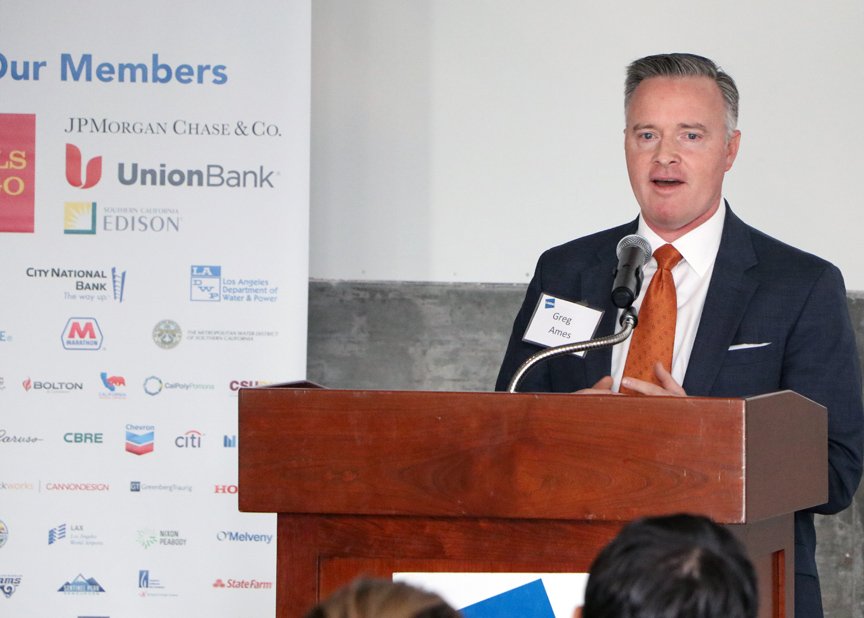 Learn more about the affordable housing report at this LINK.
The meeting was generously hosted by Trammel Crow / High Street Residential, at the new La Plaza Village apartment development between Spring and Broadway, just north of the 101 Freeway, a project that is nearing completion with 20% of the units set aside as affordable.
For more information about joining LAEDC, please contact Elsa Flores, VP of Strategic Relations at LAEDC, at 213-236-4815 or [email protected].  LAEDC is a 501c3 public benefit organization focused on collectively advancing opportunity and prosperity for all, which is funded by your support.