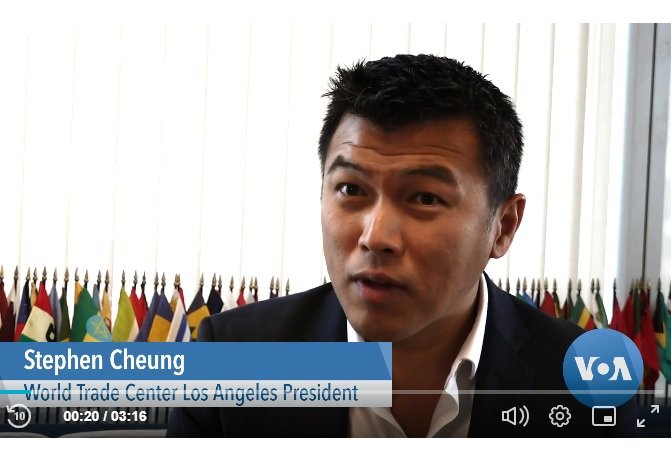 Voice of America's globally syndicated interview HERE with LAEDC's Stephen Cheung highlights the impact on local jobs when Foreign Direct Investment (FDI) into LA fluctuates.
WTCLA's Mike Smith talks to Real Deal about Vietnam's increasing role in LA's economy, HERE.
LAEDC's CEO Bill Allen appeared on KNX Radio discussing the Eddy Award city finalists and honorees, and touches on the LA economy, HERE.