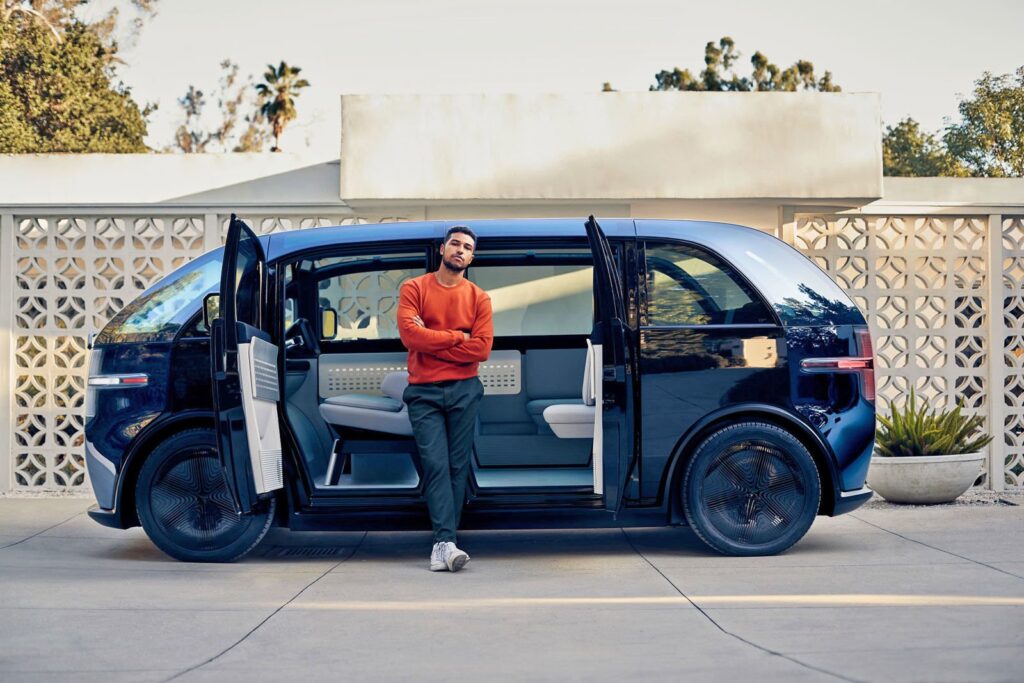 CoMotion is the place to meet if you are involved or interested in advanced mobility vehicles, systems and solutions.
For many years, LAEDC has fostered the growth of our region's innovative advanced transportation industry in Southern California because it creates good jobs with career pathways, while acknowledging and supporting a globally competitive industry, producing products that will help California and the world access more sustainable transportation solutions.  You may even have attended one of LAEDC's e4 Mobility Alliance industry council meetings, which engages in public policy advocacy, supply chain matchmaking, financing solutions, and other services to spur growth and jobs in this cutting-edge sector.
LA's residents have a central role in research, design, and even production of advanced transportation and mobility solutions.  And we are fast approaching the event which brings together those participants to look ahead, share concepts, align on initiatives and public policy issues and more — as the third annual CoMotion LA plans for its largest attendance yet.
CoMotion LA brings together the brave new world of the urban mobility revolution — a revolution that is set to transform every city in the world, large and small. It's where innovation, policy and business come together to design the future of urban mobility, guided by a mix of global mayors, leading technologists, public transport operators and venture capitalists, start-ups and established players.
Los Angeles is leading California in adopting plug-in electric vehicles and their supporting infrastructure. To wit, Torrance-headquartered Canoo recently revealed their trailblazing, subscription-based EV, and Waymo has begun 3D mapping heavily trafficked sections of LA to better understand—and potentially alleviate—problematic congestion.
There's more homegrown innovation at work as well. Los Angeles is home to a unique Automated Traffic Surveillance and Control system (ATSAC) with over 30,000 sensors, 500 cameras, and 4,500 signals installed across 465 square miles, which makes it an ideal testbed for new technologies. Angelenos also recently voted to pass Measure M, which will see a record-breaking $120 billion in transportation improvements across the region over the next 40 years.
On November 14-15, the global leaders of the new mobility revolution will reconvene in Downtown Los Angeles' Arts District for the third edition of the CoMotion LA Leadership Conference. Through curated discussions, expert meetings, press conferences and private receptions, the event will bring together key players across disciplines and industries to emerge with new policy and innovation mandates for a more connected, innovative and sustainable urban future.
2,000+ conference participants will also have exclusive admission to the CoMotion LA Expo innovation showcases, exhibits, cutting edge mobility demonstrations and test-tracks.
Themes for 2019 include inclusive transportation, MaaS, shared mobility, electrification, human centric design, micromobility, and much more. Join mayors from cities like Montreal, Los Angeles, and Paris, and senior executives from companies spanning from Bird, to Transdev, to Rivian and Bosch.
New in 2019 is the dedicated "New Mobility" lanes that will line Alameda Street, connecting ROW DTLA with The LA Cleantech Incubator, 1 km north in the Arts District where in-depth interactive workshops will take place. Test ride the latest in new mobility – smart shuttles and cars, electric scooters, e-bikes, hydrogen vehicles, and many more. You'll be dropped off at the foot of ROW DTLA, where you'll be the first to sample even more breakthrough mobility modes.
LAEDC community members can save an extra 25% when they use code LAEDC25.   Register today