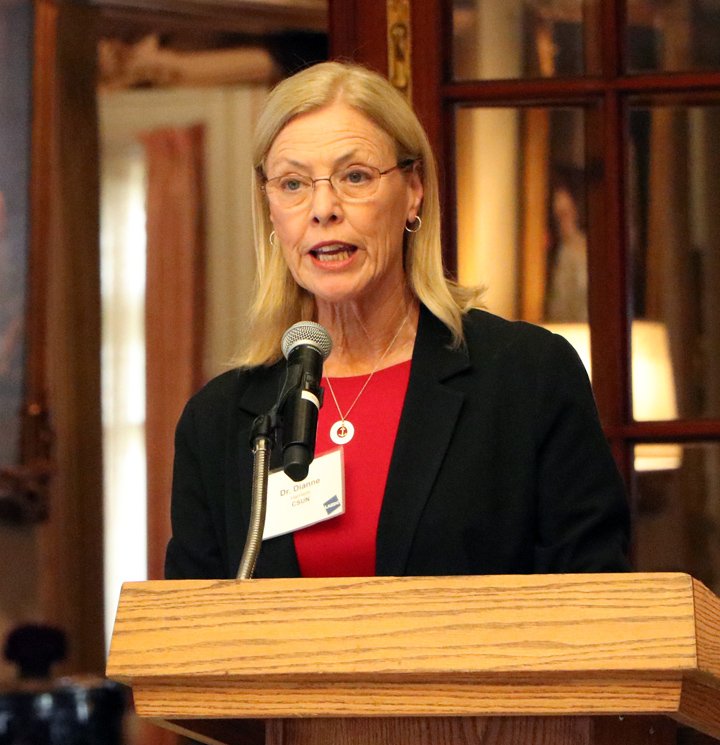 City of LA Council Member Marqueece Harris-Dawson spoke at an LAEDC Board of Governors meeting focused on the amazing work being done to benefit South Los Angeles, revealing opportunities to support and invest further in active projects and funds:
The Destination Crenshaw project, presented by LA City Council Member Marqueece Harris-Dawson
Opportunity Zone funding of projects by SoLa Impact, presented by its founder and CEO Martin Muoto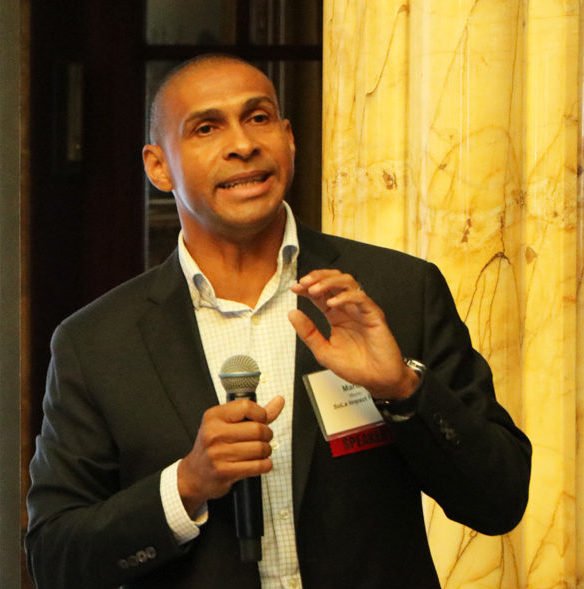 Martin Muoto, Founder and CEO of SoLA Impact Fund detailed some of the terrific investments the fund is making in South Los Angeles with a focus on data-driven social impact.  Muoto mentioned he has previously raised funds of $10 million and $50 million and done projects on several hundred buildings now, to address affordable housing and other social needs in the community.  Earlier this year, he said the SoLA Impact Fund launched a $100 million Opportunity Zone fund and has deployed $30 million in South LA.  He said the fund has also invested $100,000 in scholarships for 27 deserving kids in South Los Angeles, and routinely takes students on tours of college campuses, while taking action to encourage entrepreneurism in South LA.
Martin gave LAEDC members a sneak preview of his announcement later in the day from SoLa Impact Fund. (portions of the following from press release)  It has acquired buildings to create an Opportunity Zone Business Campus, known as "The BeeHive" to attract high-growth businesses to South LA, including targets for participation of businesses from the community. The five-acre campus located ten minutes south of downtown Los Angeles is said to comprise over 100,000 sq. ft. of rental space across six repurposed red-brick warehouses in the Goodyear Tract, an area which formerly housed the Goodyear Tire company. "These unique bow-truss buildings have tremendous character. We want to offer this unique space for half the price of downtown or the westside."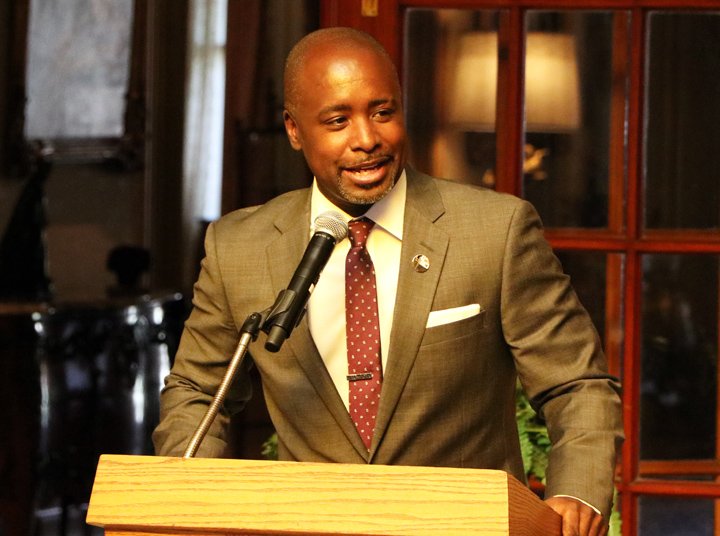 LA City Council Member Marqueece Harris-Dawson talked about the vision behind Destination Crenshaw, which he has championed to help expose the tremendous culture, art and creativity of the Crenshaw community and bring greater economic opportunity to the community
He started by talking about investment in South LA on a broader scale.  "We are making our community a place where investment is an attractive notion."  He discussed strategic investments along Broadway, Vermont Avenue and Manchester, Western between Exposition and King Blvd, and other projects to add urban forestry, improve sidewalks, and other actions that create a welcoming environment for business investment.
Destination Crenshaw is a great project designed to highlight the cultural center of Crenshaw Blvd, "which will also be the route for the Metro Crenshaw LAX Line, which will bring 6 million riders from LAX Airport through LA," he said.  "The project will turn the streetscape into an open-air people's museum," that tells the story of the community and its African American culture.  The expansive project includes small parks, a restored Crenshaw Wall art installation, and a total of over 100 art installations, creating an amazing gateway for the region that will generate a tremendous number of jobs.  The Councilmember is pushing for a very strong local-hire component to make sure those from the community benefit in both the finished investment and the living-wage jobs during the transformation.  See the slide presentation for more details:  Destination Crenshaw
LAEDC was directly involved in early work on Destination Crenshaw, and our staff takes great pride in that, as we dedicate more of our work to projects positively affecting economically disadvantaged neighborhoods.
In addition to the other speakers, LAEDC economist Shannon Sedgwick presented an overview of the state of some of LA's key industries and related actionable data, part of LAEDC's role to champion jobs in our globally competitive industries and provide actionable intelligence to LAEDC members and the region as a whole.
Get involved in LAEDC work by contacting Melissa Kham, VP of Strategic Relations at [email protected]