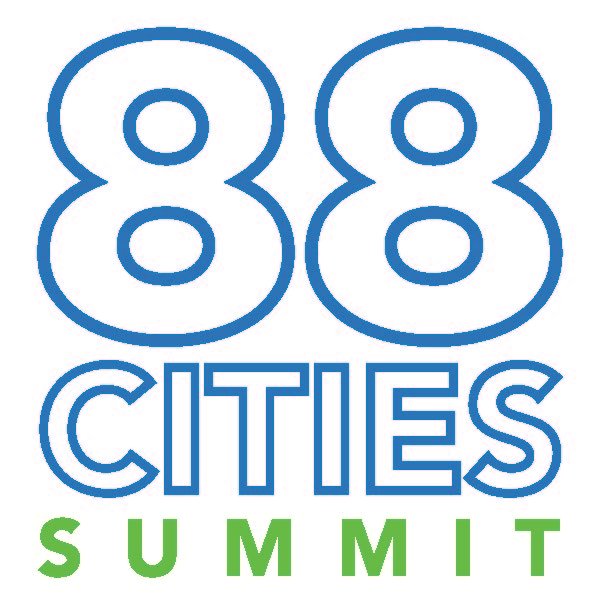 Propel L.A., a division of the LAEDC, convenes state and regional leaders to discuss vexing issues
LOS ANGELES, SEPTEMBER 18, 2019 – The second annual 88 Cities Summit convenes September 19, 2019, hosted by Propel L.A., a division of LAEDC, to bring together city leadership in the LA County region. There, leaders will tackle issues of the how cities can raise capital without the help of redevelopment funding, takeaways on addressing abandoned or underutilized properties, and the role of data in allocating city services.
Quickly accelerating issues like the death of shopping malls, rising income inequality, and alleviating the challenge of gentrification will be front and center at the Summit.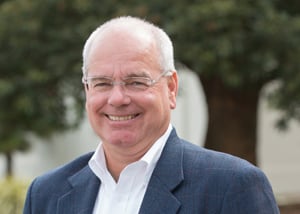 The keynote will be delivered by Lenny Mendonca, the Governor's Chief Economic and Business and Advisor and Director of GO-Biz, who will take on some of the most controversial economic development issues of our time. In his remarks, Mr. Mendonca will speak to some of the major issues plaguing Southern California today: inequity within communities and across the multiple regions that make up the Southern California economy.
"Los Angeles County is an incredible economic engine for our state. It leads in trade, manufacturing and is a creative capital," said Mr. Mendonca. "As we build a more sustainable, resilient, and inclusive economy, I am excited to hear from businesses and cities about their focus on our economic interdependence. Supporting different voices, from different regions across our state — identifying how we all rely on one another — is how we will truly build a California for all."
Whether coastal or inland, cities across the region and across LA County are facing the challenges of a collapse in brick and mortar retail, and the blighting effect it's having on neighborhoods across all cities. From Santa Monica to Pomona, it's a common problem. While rich in natural resources, the city of Santa Monica is not exempt from the challenges facing communities across the region: engaging property owners to address blighted buildings; neglect of these properties creates a hotbed of homeless encampments – a condition with which many communities are all too familiar. Additionally, the transformation in physical spaces can lead to concerns of gentrification. HATCHspaces, a life science incubator space in the El Sereno neighborhood of Los Angeles, is featured as a job-creation solution rather than a resident-displacement problem.
Both the city of Santa Monica and HATCHspaces will be presenters at the Summit. The cities of Long Beach, Culver City, Duarte, La Verne, and Burbank will also be highlighted for their innovations and best practices in economic development. The County of Los Angeles will also present on its program to employ homeless individuals throughout the county.
"Los Angeles County is blessed with enormous cultural and economic assets making it one of the most dynamic centers of the world. Yet it also faces significant economic challenges. We must all work together if we are going to reach our state's ambitious climate goals, but we must do so without deepening the affordability crisis or widening income inequity," said Maryam Brown, President of Southern California Gas Company, and presenting sponsor. "Natural gas currently enables renewable electricity when the sun goes down, but looking ahead renewable gases like renewable natural gas and hydrogen will play an even more important role in California's clean energy future. These solutions will help increase the use of renewable energy and do so more affordably."
Other sponsors include:
Session Sponsors
• Wells Fargo
• California Community Foundation
• Guidehouse
• Southern California Edison
Event Sponsors
• California State University, Northridge
• Hilda Solis, First District, Los Angeles County Supervisor
• Mark Ridley Thomas, Second District, Los Angeles County Supervisor
• Janice Hahn, Fourth District, Los Angeles County Supervisor
• Kathryn Barger, Fifth District, Los Angeles County Supervisor
Special Acknowledgement
• Brookfield Properties
The League of California Cities, Los Angeles County Division served as an Advisory Partner. The 88 Cities Summit will be held at 110 East 9th St., Los Angeles, on the 10th Floor Loft of the California Market Center. Tickets can be purchased for $50 at http://88citiessummit.splashthat.com; parking is available on-site for $18. For more information contact Collette Hanna at [email protected].
About Propel L.A.
Powered by LAEDC, Propel L.A. is the initiative to implement the 2016-2020 Countywide Strategic Plan for Economic Development, serving as the connector between LAEDC's vast network of resources and economic development knowledge base, and the region's community stakeholders. Propel L.A. works to create opportunities that change people's lives, by empowering stakeholders to achieve 7 Goals that promote education and workforce development, job creation and livable communities. These efforts work to improve the quality of life of residents and the economic outlook for businesses, while capturing and activating the individual and collective voices of LA County toward the one purpose of advancing opportunity and prosperity for all. www.propel.la
Media contact:  Lawren Markle / LAEDC / [email protected] / 213-236-4847