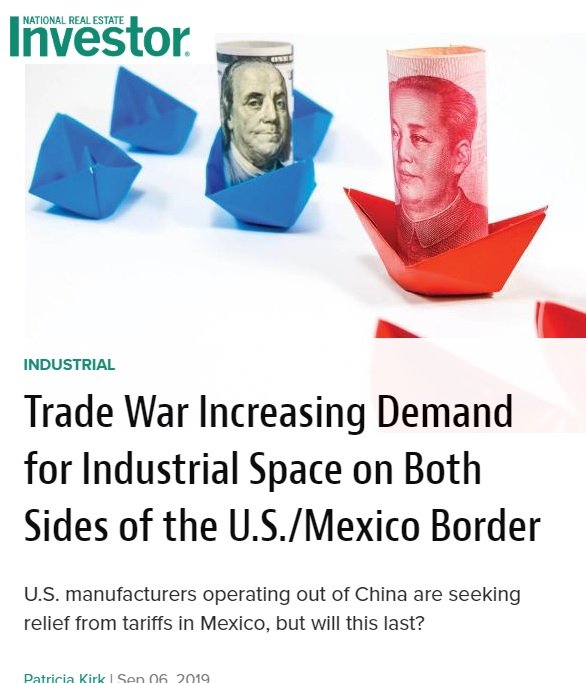 LAEDC's Stephen Cheung was quoted in National Real Estate Investor magazine, on the topic of warehouse space on both sides of the US/Mexico border.
Please read the article, Trade War Increasing Demand for Industrial Space on Both Sides of the U.S./Mexico Border, at this LINK.
A short excerpt is provided below:
The trade war has also intensified the shortage of warehouse space both sides of the border. Importers have stockpiled products before tariffs went into effect, according to Stephen Cheung, president of the World Trade Center Los Angeles and executive vice president of the Los Angeles Economic Development Corp.
Any way you look at it, "the trade war isn't good for business," he notes, adding that it will have a devastating impact on the Southern California economy. Cheung explains Approximately $430 billion in goods moved through the ports of Los Angeles and Long Beach last year, of which nearly half—$170 billion—involved trade with China, Cheung says. While the trade war created a temporary surge in demand for warehouse space, container volumes at the two ports dipped 6 percent over the last six months, he notes.
Read the full story at the NREI magazine website.