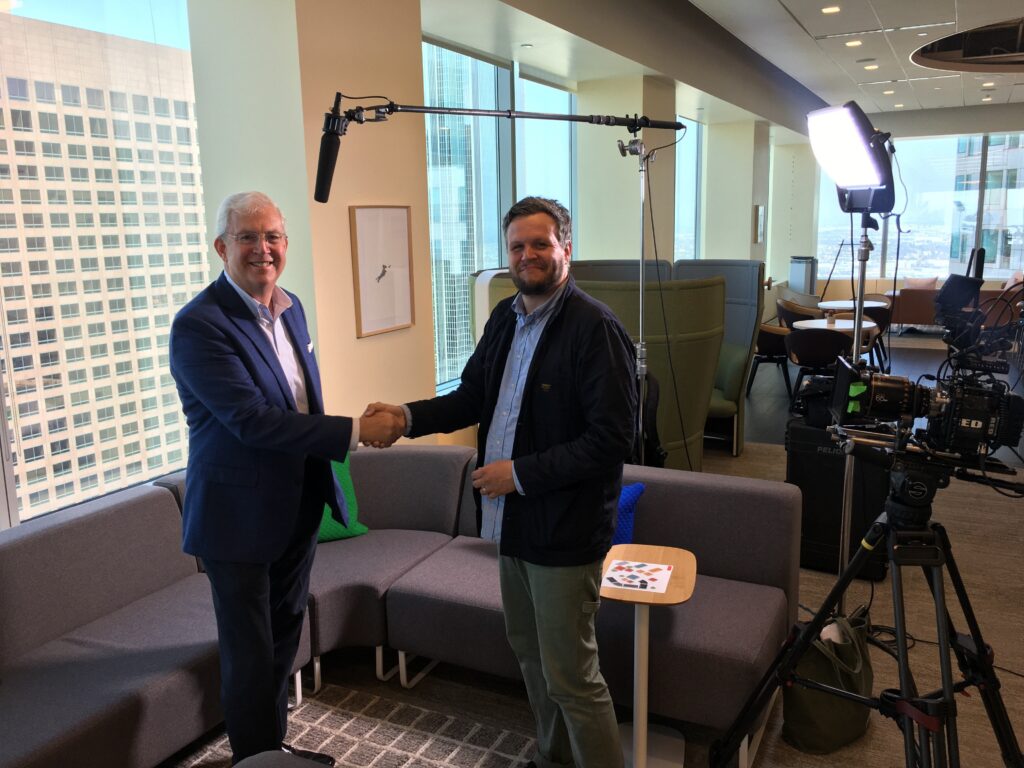 Haworth's offices in DTLA served as a shoot location for an interview by The Economist this past month, as the media group explored the innovation and entrepreneurial tech scene in Los Angeles.  This will be part of a series called Innovation Matters which will be released in September.  LAEDC CEO Bill Allen spent time talking about LA's talented workforce, the infusion of capital in the region with many new VC offices in the area, the innovation occurring where industries overlap — all of which is powering many new businesses.  The interview will be included in a video series about top innovation cities around the world, which will profile Paris, Tel Aviv,  Toronto and Beijing in addition to Los Angeles.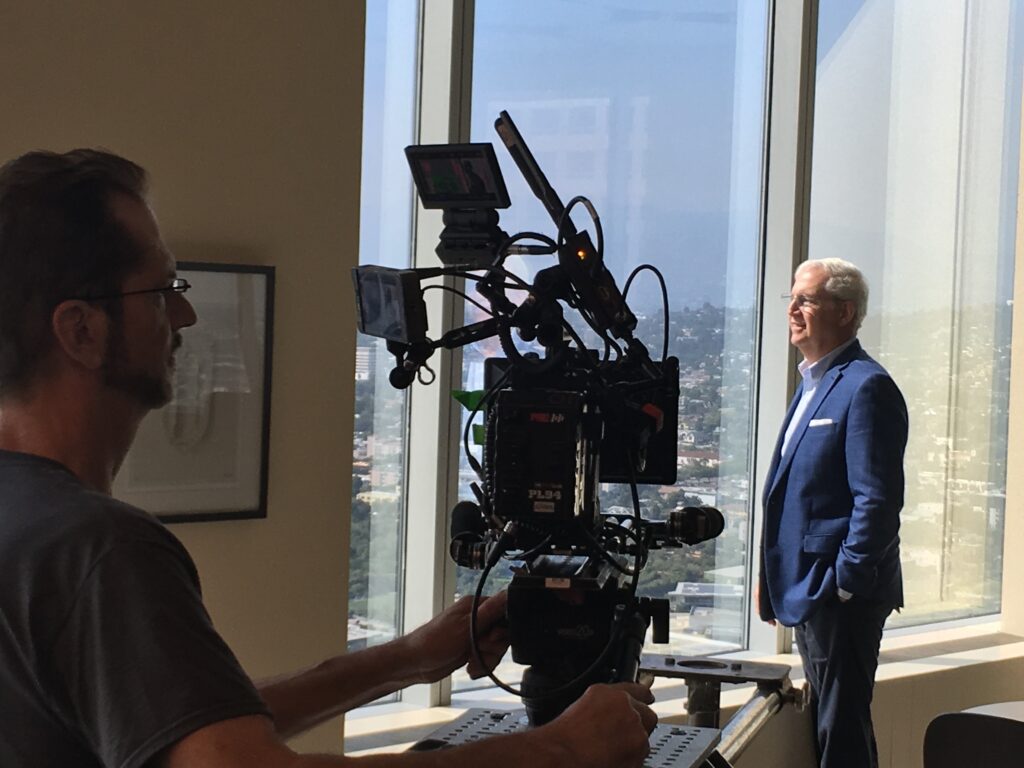 Director Luc Edwards was quite interested in Silicon Beach on the west side, and the AR/VR industry. Bill offered the perspective that the high tech economy is a fabric that envelops the entire region, and noted that AR/VR is just one of the new content distribution technologies that LA is driving, as LA remains the content capital of the world.
LAEDC has studied LA's high tech economy, confirming that there are hundreds of thousands of high-tech jobs in LA County, that span across a wide range of industries from digital media and entertainment to advanced manufacturing.  That report can be viewed HERE.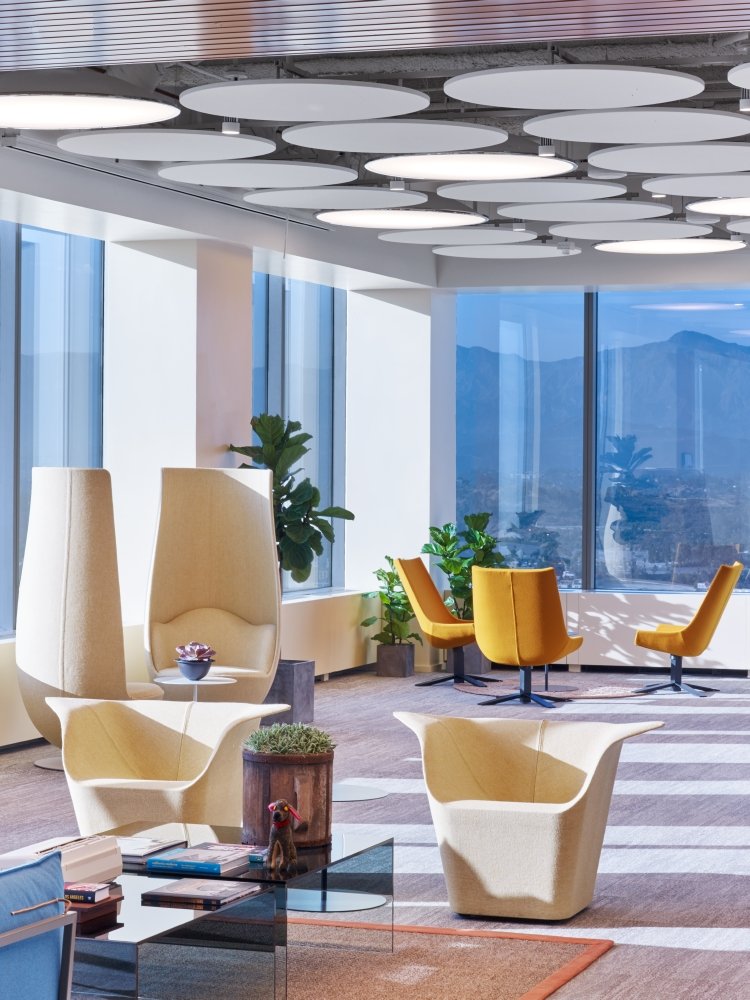 We look forward to seeing the Innovation Matters series in September!  Thanks to Luc, Aly and The Economist for coming to LA to look closer at our entrepreneurial spirit, and thanks to Heidi, April, Maggie and Julie at Haworth for the great location.