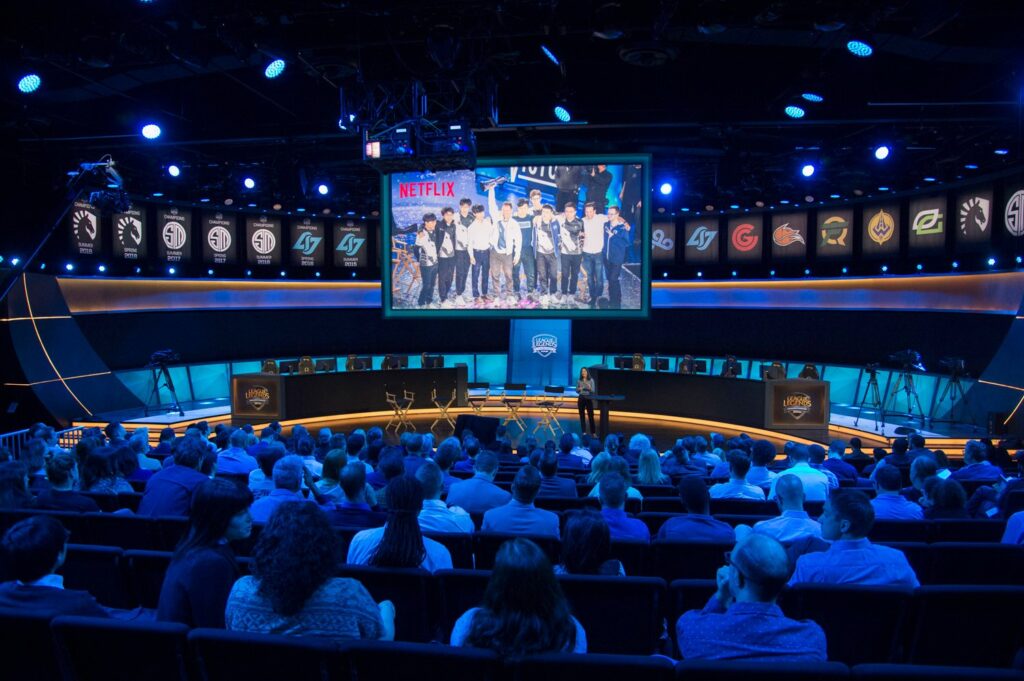 Those not familiar with the massive growth of esports and the integrated brand experiences cultivated by the industry were surprised by what they saw at the Riot Games esports studio recently, as experts discussed the global, competitive gaming and esports phenomenon, which is attracting hundreds of millions of gamers, big-brand sponsorship deals, and powering growth of various companies in LA.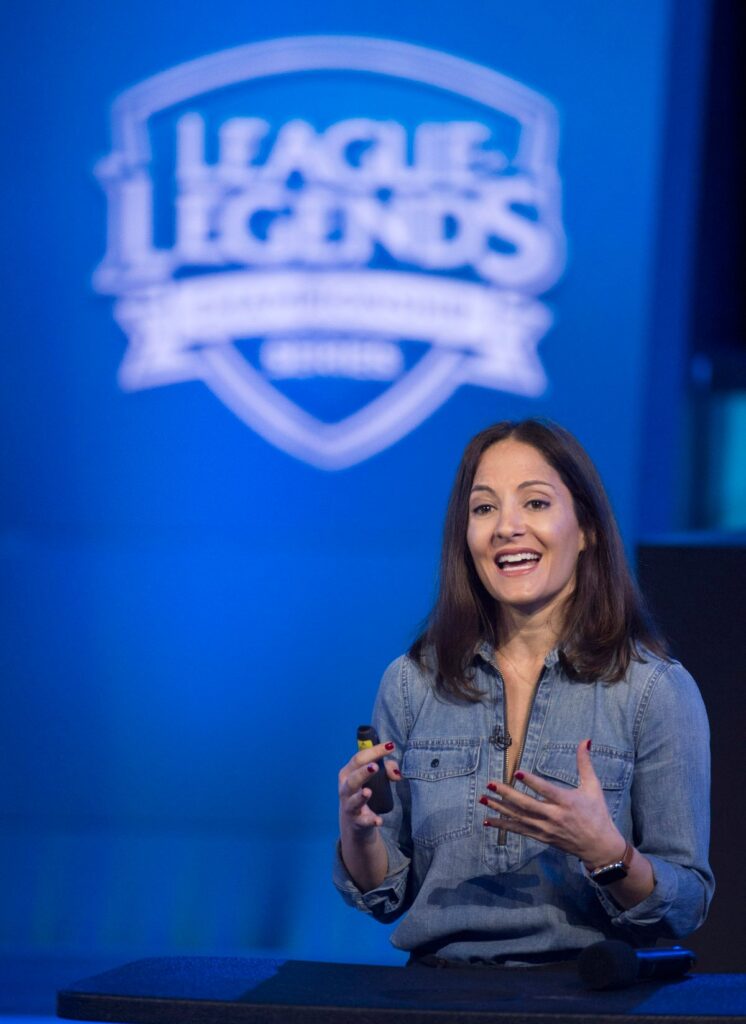 The LAEDC Future Forum kicked off with video showcasing original content which blends augmented reality, anime and pop-culture to give audiences a real thrill, as created by Riot Games for the recent 2018 World Championship for League of Legends.  The content was groundbreaking and showcases "what's next" in an industry that is drawing strength from the creative overlap of gaming, entertainment, digital media, and technologies in which LA has strong competitive advantage.
The esports industry is fueling job growth in LA because it's a natural place to find all the technologies, talent, and companies deeply familiar with gaming, digital media, and entertainment.  A number of esports teams even have training facilities here in LA because they want to be close to the content development, esports companies, sponsors, and other industry participants, and they have found it necessary to keep those training locations somewhat hidden because of the massive fan base for esports.
Riot Games made the point that the highly concentrated digital media and entertainment industry in the neighborhood is helping them leverage specialization and add new partners, powering their growth and giving them tremendous content.  For example, Riot Games "Opening Ceremony" for the League of Legends championships was created using a motion capture facility just a short distance away, to animate characters from the game.  Naz Aletaha talks about those partnerships and the way LA's rich creative industry is fueling partnerships, in the video interview below.
https://youtu.be/rvAJDRMVEfg
​
| | |
| --- | --- |
| David Freitag, Naz Aletaya, Rishi Chadha and Mike Milanov speak on a panel moderated by Irene Scholl-Tatevosyan during the Future Forum, The Future of Esports held at the Riot Games Esports Studio in Los Angeles Wednesday, April 24, 2019. (Photo/Phil McCarten) | David Freitag, Naz Aletaya, Rishi Chadha and Mike Milanov speak on a panel moderated by Irene Scholl-Tatevosyan during the Future Forum, The Future of Esports held at the Riot Games Esports Studio in Los Angeles Wednesday, April 24, 2019. (Photo/Phil McCarten) |
| Speakers and attendees during the Future Forum, The Future of Esports held at the Riot Games Esports Studio in Los Angeles Wednesday, April 24, 2019. (Photo/Phil McCarten) | Dr. Thomas A. Parham, President of CSUDH, speaks during the Future Forum, The Future of Esports |
| Audience Q&A during the Future Forum | David Freitag, Naz Aletaya, Rishi Chadha and Mike Milanov speak on a panel moderated by Irene Scholl-Tatevosyan during the Future Forum, The Future of Esports |
| Future Forum attendees speak with Mike Milanov of Team Liquid, a major esports competitive team, based in Los Angeles | Naz Aletaha of Riot games speaks with LAEDC staff after the Future Forum event |