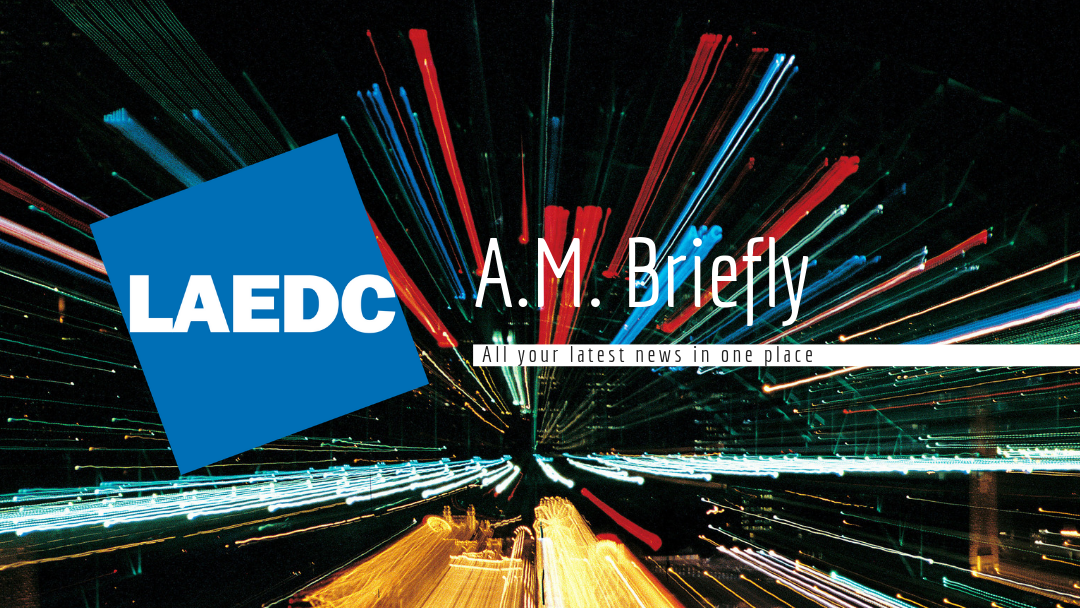 HAPPENING IN L.A.


Area high schools are launching esports teams with eyes on potential scholarships as the governing body for high school sports in the state of California (CIF) considers officially adding esports under its umbrella.


California energy giant PG&E taps Bill Johnson to become CEO to steer it out of biggest utility bankruptcy in U.S. history.


Amid a 30% approval rating within the state, President Trump is set to visit the California border and attend a local fundraiser on April 5th.
L.A. BY THE NUMBERS
$18 Billion
The $6 billion in funding local startups received in 2016 has tripled over the past four years. "And it's on its way to getting bigger," says WeWork Gas Tower member Gina Pak. 
$4
..to drive during rush hour? City mulling a congestion tax to be charged for driving to LA's Westside during rush hour
THINGS TO CARE ABOUT
What's moving markets today? Watch the Dow live with updates from CNN Business

California is overdue for a ground-rupturing quake of a magnitude 7.0 or greater, scientists say, as the state faces an "earthquake drought" — the current paloseismic period is unlike any other in last 1,000 years, a new study shows. https://t.co/pMsYVTzTJq pic.twitter.com/S9dexg2pt4

— CBS Evening News (@CBSEveningNews) April 3, 2019
BINGE READS


 Hillsides of Southern California are experiencing a rare super bloom. Here's a list of the best places to enjoy these scenic wildflowers.
UPCOMING EVENTS
April 24, 2019 

Future Forum: The Future of Esports in L.A.

The LAEDC is excited to partner with 

Riot Games

 on our upcoming Future Forum on April 24 

th

 at their League of Legends Championship Series Studio!

Riot Games is a true economic development success story for the L.A. County region. Riot Games was founded in 2006 by Brandon Beck and Marc Merrill with the intent to change the way video games are made and supported for players. In 2009, Riot released its debut title  

League of Legends

  and the game has since gone on to become the most played PC game in the world and a key driver of the explosive growth of esports.

Riot Games has 3,200 employees globally with 1,900 employees here in Los Angeles, providing a significant impact on our regional economy with well-paying, highly skilled jobs. Come and hear from Naz Aletaha, Head of Esports Partnerships at Riot Games at our Future Forum event and learn more about this exciting and burgeoning industry!