Executives from Amazon Web Services, the 19 participating community colleges in LA, many businesses and other workforce development partners gathered in Downtown Los Angeles for the official rollout of the new California Cloud Workforce Project, to discuss the new cloud computing certificate program, and to hear from students who are enrolled in the coursework and preparing for careers in Information Technology here in the LA region.
One of the announcements at the event was a new job board to help businesses recruit skilled candidates for cloud computing positions.  The job board is free to use and allows businesses to post openings and students to list their credentials:  awseducate.com/registration
The new cloud computing program, which culminates in an industry-recognized certificate for students, is already becoming a valuable talent pipeline for organizations that migrate IT systems to the cloud, including LA-based Onica which was represented on the speaker panel.  The workforce partnership is also a model that will hopefully inspire more businesses to convey skills requirements to the college system so that more programs can be created to customize talent for in-demand positions.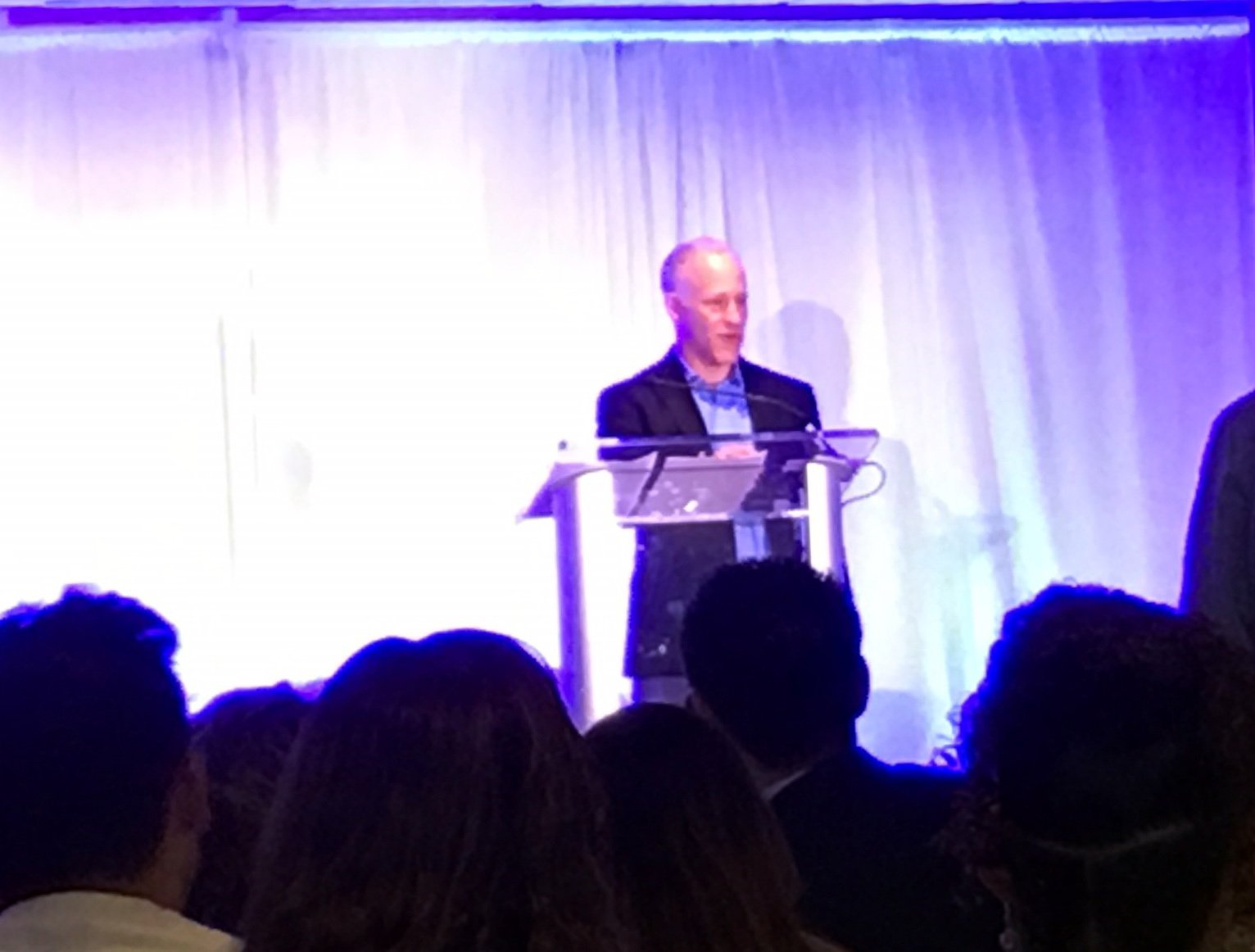 Speakers included Tricia Ramos, Dean of Santa Monica College; Ken Eisner, Senior Manager of Amazon AWS Educate; Dr. Kathryn Jeffery, President of Santa Monica College; Dr. Monte Perez, President of Mission College; Celeste Diaz, Senior Program Manager AWS Educate; Karin Kuo, VP of Onica (an organization deploying cloud solutions for clients) and Simon Anderson, CEO of Mission Cloud (an organization deploying cloud solutions for clients); and Michael Brown, Student at Santa Monica College.
LAEDC is deeply invested in workforce development, which goes hand-in-hand with our work of fostering creation of well-paying jobs.  By investing in our people to help them gain new skills relevant in the information age, more residents can access well-paying job opportunities that support better standards of living.
Bill Allen, CEO of LAEDC moderated the discussion and described the importance of the project:
Our community colleges are crucial to helping us take advantage of the changes occuring in our economy.  We want each and every one of our neighbors to participate in these opportunities.  Many of our region's residents don't have the pathways into exciting industries and companies, and struggle with the accelerating rate of change.  Our community colleges are on the front line, developing new coursework so students develop competitive skills to access job opportunity.  The CA Cloud Workforce project is a shining example, developing a new curriculum, and hundreds of students are participating in the new program offered be the community college system.  Through this transformative work, we are developing a truly inclusive economy.
Learn more about CA Cloud Workforce
Cloud Computing Workforce is a project of Center for a Competitive Workforce, of which LAEDC is a founding partner, and is funded by the California Community College Chancellor's Office as a Strong Workforce regional project.
If you are a business hoping to partner with colleges to develop new talent pipelines, contact LAEDC's Jessica Kim, at [email protected].
Media/reporter inquiries can be directed to [email protected]